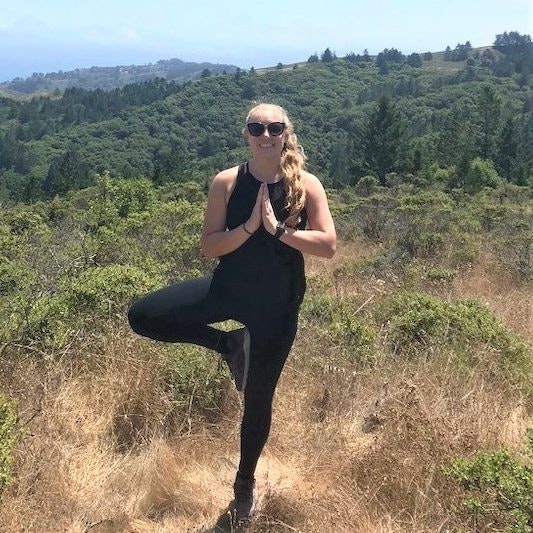 3DPT is happy to welcome our newest Physical Therapist, Barbie Barron, to our West Berlin clinic!
Barbie recently received her doctorate from The University of the Sciences Physical Therapy program and is excited to start her career at 3DPT!
She loves working with her patients to create a treatment program that is not only going to help them get back to feeling great but is also fun and rewarding!
We're excited to have Barbie as part of the 3DPT team!
Get to know more about Barbie
NAME:
Barbie Barron, PT, DPT
COLLEGE(S) ATTENDED:
I attended The University of the Sciences for both my Doctorate in Physical Therapy and Bachelors of Science in Exercise Science
HIGH SCHOOL:
Washington Township High School in Washington Township, NJ
CRAZIEST INJURY YOU EVER TREATED:
I treated a patient who had a bi-lateral Transfemoral Amputation (both legs amputated above the knee)
TELL US THE INJURY/CONDITION YOU LIKE TREATING THE MOST:
I enjoy treating sports-related injuries, especially those having to do with the shoulders
TELL US WHAT MAKES YOUR DAY GREAT AT 3DPT:
Starting the day with a coffee and being able to laugh and have fun while helping people improve and feel better
WHY IS 3DPT LUCKY TO HAVE YOU:
I am passionate about helping others and love to continue to learn and try new things.
FAVORITE MOVIE OF ALL TIME:
The Lion King
LAST BOOK YOU READ:
Big Little Lies by Liane Moriarty
FAVORITE DISH AT A RESTAURANT:
Gnocci in pesto sauce
MOST DARING THING YOU HAVE DONE:
I planned a trip to Greece in less than 2 weeks!
Categorized as: Articles