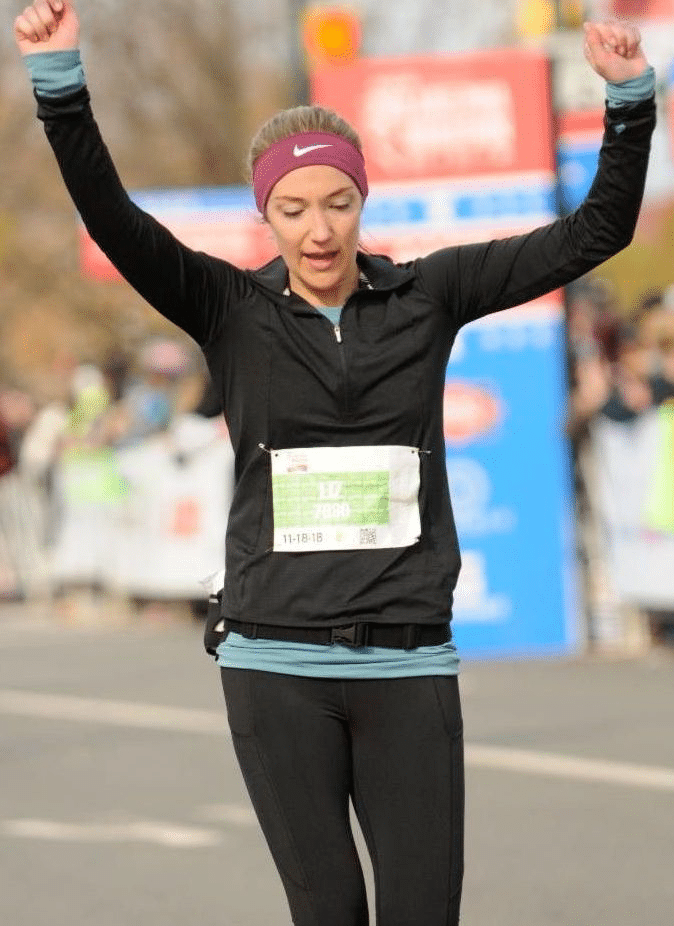 Liz Young started as a Physical Therapist at 3DPT just about two years ago and she's been keeping busy ever since.  From finishing her first marathon in November, teaching spin classes 1-2 times a week at a local gym, to now just weeks away from getting married, Liz has a lot going on! 
But that hasn't stopped Liz from taking time to continue to learn about new PT best practices and treatments and how to best serve her patients.  As one of the Pediatric Specialists at 3DPT, Liz loves working with our youngest patients and is always learning more about how to best help them.
Learn about what it means to be a Pediatric Specialist and get to know more about Liz!
---
As a Pediatric specialist PT, what special training have you had?
In PT school, every doctorate student participates in clinicals, or 3 month rotations in physical therapy settings, to get hands-on experience.  My last clinical rotation was at the Weisman Pediatrics facility, where I got to work specifically with children needing physical therapy.  Also my parents own a preschool, so growing up I had a lot of opportunity to work with kids.  Now I get to work with kids, helping them rehabilitate with physical therapy!
What areas have you had training in that are especially important for pediatric patients?
I recently earned my ImPACT certification (Immediate Post-Concussion Assessment and Cognitive Testing) so that I can better treat patients who have had a concussion.  Post-concussion rehabilitation is crucial for everyone and especially for young patients, whose brains are still developing.
I also recently took continuing education courses in Neuro-Developmental Treatment (NDT), pediatric kinesio-taping as well as Torticollis.  Torticollis is a common condition in which babies have a tilted head or trouble turning their necks.
If you're a Pediatric Specialist Physical Therapist, do you only work with kids? 
Not at all!  I enjoy working with all patients at 3DPT and treat all conditions.  Being a Pediatric Specialist just means that if a child does come into 3DPT needing physical therapy, I am able and trained to work with them specifically.
Some fun facts about Liz:
COLLEGE(S) ATTENDED: 
I earned my Doctorate in Physical Therapy from Drexel University in Philadelphia, PA and my Bachelors in Health and Exercise Science from Rowan University in Glassboro, NJ.
HIGH SCHOOL:
Cherokee High School in Marlton, NJ
CRAZIEST INJURY YOU EVER TREATED:
I treated someone that had paralysis from West Nile Virus. He got the infection from a mosquito bite while gardening in his backyard in NJ.
TELL US WHAT MAKES YOUR DAY GREAT AT 3DPT: 
Working with amazing people – both the staff and patients!
WHY IS 3DPT LUCKY TO HAVE YOU: 
Because I treat every patient like they're a family member.
FAVORITE MOVIE OF ALL TIME:  
Despicable Me
LAST BOOK YOU READ:
How to treat your own neck – I needed to read it before I recommend it to patients!
FAVORITE DISH AT A RESTAURANT:  
The dessert after the meal!
MOST DARING THING YOU HAVE DONE:  
Either hiking Angels Landing in Zion National Park in Utah or cliff jumping in the Adirondacks.
Learn more about our entire team of physical therapists or call any of our locations to make an appointment!