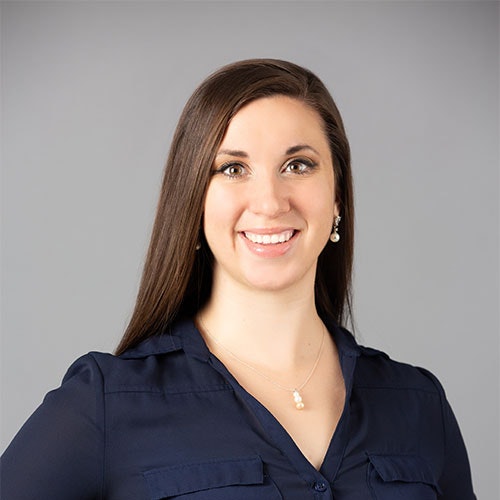 Allison Korn
PT, DPT, Clinic Director
Education
Doctorate in Physical Therapy, University of the Sciences
Bachelors of Health Sciences, University of the Sciences
Sterling High School
Certifications
Pelvic Health Specialty certification with the APTA: Pelvic Health Rehabilitation, Bowel Dysfunction, Pelvic Pain
McKenzie Part A
Treatment Areas of Interest/Specialties
Pelvic Health
Dance and Performing Arts
Pediatrics
Why I became a Physical Therapist
I chose to become a physical therapist after I watched my brother go through his own physical therapy treatment and after learning more, I was inspired to want to be a part of the change for patients. Being a physical therapist allows for the opportunity to make unique connections with each patient, and I felt particularly drawn to this approach to health care. Physical therapy has since found a way to combine my two great interests in life, dance and science, and shown me a whole new world of possibilities in which I can help to make a difference.
What do you feel are the most important qualities in a physical therapist?
I feel that besides a well-rounded and strong working knowledge of the body, genuine kindness, patience, and creativity make for an excellent physical therapist. I find creativity to be particularly important so that the therapist and their patients never get bored. Just like a good dance, there is not just one way to perform each step, or create the desired result. Exploring multiple paths and remaining open to new ideas is key for learning and successful rehabilitation.
Personal interests/hobbies
I enjoy almost all of the performing arts: singing, acting, and most especially dancing! I am trained in classical ballet, modern, contemporary, and jazz and I enjoy performing in community theatre productions when I have the time. I also love to play tennis; I played doubles for the University of the Sciences Women's Tennis Team. I am also a huge Disney fan and enjoy visiting when I can!