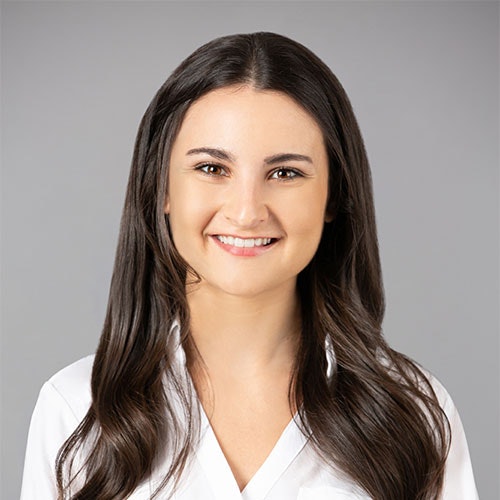 Education
Doctorate in Physical Therapy, Thomas Jefferson University
Bachelors of Science in Biology, Fairleigh Dickinson University
Treatment Areas of Interest/Specialties
I have always had a strong passion for the geriatric population specifically, balance disorders. I also love working with the adolescent athlete population and becoming a part of their recovery/return to sport process!
Why I became a physical therapist
I always knew I wanted to go into the healthcare field and when I learned more about the critical role a physical therapist can play in improving a person's quality of life, I knew this was the right profession for me. I wanted to go into a career where I could provide individualized care to help people reach their highest functional capacity.
What Are the Most Important Qualities in a PT?
First and foremost, I believe to provide the best treatment to patients you have to be willing to listen and demonstrate compassion. In addition, being a team player and establishing a good rapport with patients immediately are necessary to provide the best care.
Personal Hobbies/Interests
I have played tennis for 15 years, both competitively and recreationally and still love to play as much as I can. I love to cook and bake, and my favorite place is the beach! I come from a big family (I'm the oldest of 5!) who are all very close and I love spending time with everyone