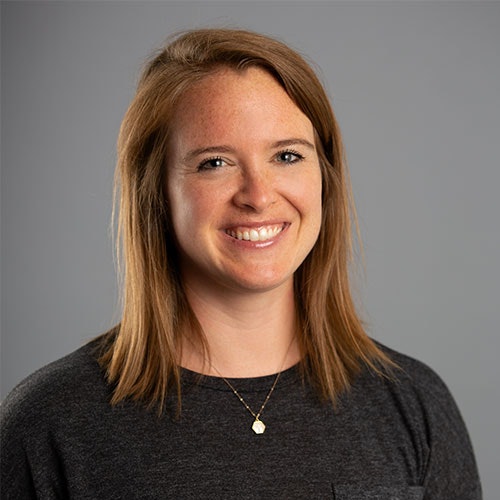 Nicole Matyas
MS, OTR/L, CBIS
Education
Master of Science in Occupational Therapy, Thomas Jefferson University
Bachelor of Arts in Sociology, Minors in Spanish and Psychology
Robbinsville High School, Robbinsville, NJ
Certifications
Certified Brain Injury Specialist
Physical Agent Modalities (PAMS)
National Child Passenger Safety Certification
Treatment Areas of Interest/Specialties
Pediatrics, specifically the developmental needs (gross and fine motor delays) of infants ages birth to 1 year old
Developmental coordination and motor planning difficulties
Functional visual impairments, and neuromotor-based impairments
What I feel are the most important qualities in an occupational therapist
Patience, adaptability, and strong analytical skills are vital to being a good OT. We need to have the ability to take a multi-system and family-centered approach to treatment. In pediatrics especially, we prioritize play as the vehicle to skill building to ultimately improve function.
Personal Interests & Hobbies
Staying active and spending as much time outside as I can, going to the beach, trying new restaurants with my husband, Zach, and being a dog mom to my dogs Leo and Luna.