VOTE 3DPT for Best of Gloucester County!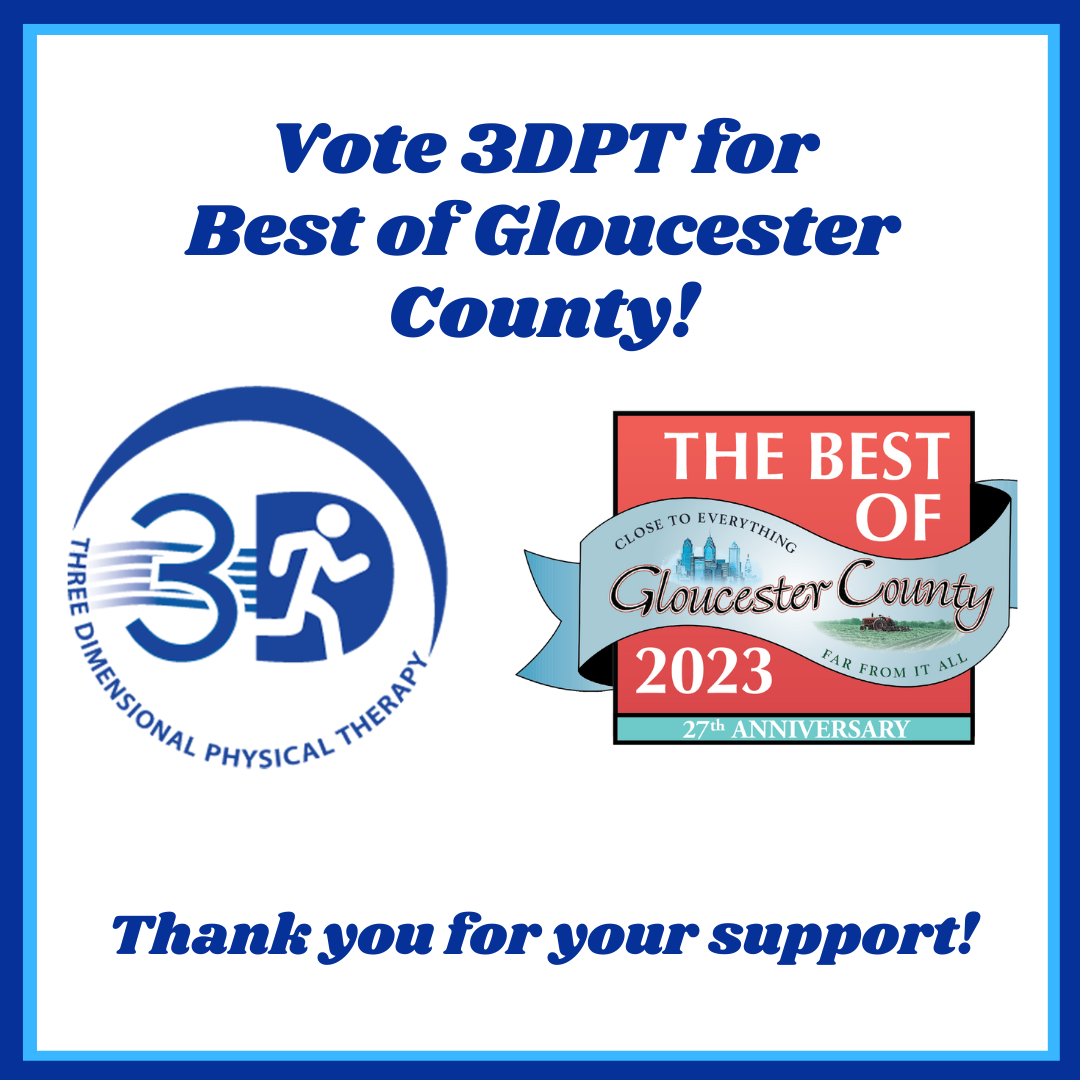 With the opening of 3DPT Deptford and Williamstown, 3 Dimensional Physical Therapy is now officially a 𝙂𝙡𝙤𝙪𝙘𝙚𝙨𝙩𝙚𝙧 𝘾𝙤𝙪𝙣𝙩𝙮 business
Here's how to vote for 3DPT:
• Scroll to the "Physical Therapy" category.
• Write in 3 𝘋𝘪𝘮𝘦𝘯𝘴𝘪𝘰𝘯𝘢𝘭 𝘗𝘩𝘺𝘴𝘪𝘤𝘢𝘭 𝘛𝘩𝘦𝘳𝘢𝘱𝘺 for Company and either 𝘋𝘦𝘱𝘵𝘧𝘰𝘳𝘥 or 𝘞𝘪𝘭𝘭𝘪𝘢𝘮𝘴𝘵𝘰𝘸𝘯 for town.
• On the last page, fill out your info and you're done!
Don't forget to nominate/vote all of your favorite Burlington & Gloucester County small businesses too!
𝕋𝕙𝕒𝕟𝕜 𝕪𝕠𝕦 𝕤𝕠 𝕞𝕦𝕔𝕙 𝕗𝕠𝕣 𝕪𝕠𝕦𝕣 𝕤𝕦𝕡𝕡𝕠𝕣𝕥!
Awards like this mean so much to small businesses like 3DPT!