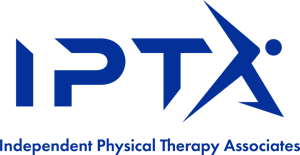 3DPT began 10 years ago because we wanted to create a physical therapy company that we ourselves and our families would want to go to for care, and a place that we'd want to work at as physical therapists. We're proud that we've been able to accomplish this by:
Only scheduling 2 patients per hour so our physical therapists spend an adequate amount of time and care with each patient.
Ensuring patients work with the same physical therapist each session.
Committing to patients being treated only by licensed physical therapists, not PT aides
Keeping our Core Values top of mind in everything we do.
It's no secret that over the last decade, the healthcare industry has undergone many changes. Large hospital and healthcare systems are merging & acquiring small businesses and many independent companies are faced with deciding to sell or try to survive. At 3DPT we are committed to not just survive but to grow – as a physical-therapist owned company – so that we can continue to offer the healthcare experience we committed to 10 years ago.
For that reason, 3DPT has created IPTA – Independent Physical Therapist Associates. IPTA is a group of independent physical therapy companies that will come together under one tax ID number for billing, Human Resources, and compliance, all while each company retains its name, ownership, and community recognition, as a division of the IPTA. Joining together as one group will help to ensure that private practices do not have to make the decision to increase patients per hour, to cut corners to save costs, or sell to a larger entity. And that in-network private practice represents why we all wanted to be a Physical Therapist in the first place – to help people regain their lives!
What does IPTA mean for 3DPT patients?
It means that you can be confident that you will get the great care and experience that 3DPT has always been committed to! By forming the IPTA and combining with other private practices who believe in the same quality of care that we believe in, we are allowing our patients a third option. Instead of choosing a larger health system where you may be seen along with many other patients per hour, or having to go out of network or cash based for one-on-one care, we are ensuring that our patients can continue to use their health insurance while seeing an IPTA division.
3 Dimensional Physical Therapy is still 3 Dimensional Physical Therapy, but now a division of IPTA. We're proud to be leading this initiative whose mission is to save private practice Physical Therapy!