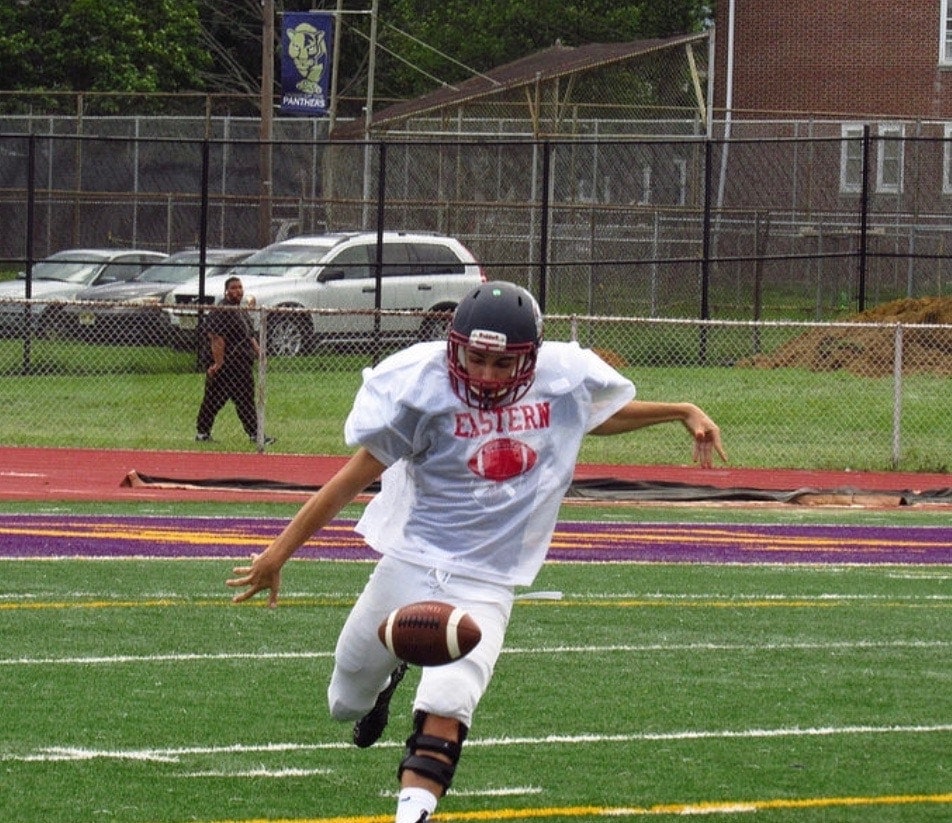 3DPT would like to congratulate our August patient of the month, Chase Dershem. Chase plays football at Eastern High School and has overcome an ACL tear with hard work and dedication to his rehab.
3DPT: Tell us about the injury that brought you to physical therapy.
Chase: Last year, my sophomore year, I played for Eastern Football as a kicker and defensive back. Halfway through our season I tore my ACL while trying to make a block on kick return.
3DPT: What was the hardest part/biggest obstacle of your physical therapy?
Chase: To me, the hardest obstacle of physical therapy was finding the motivation to work hard at therapy and maintain my exercise routine at home. Thanks to Shaun and Ryan though, I was able to overcome this obstacle. Constantly they challenge me, but also designed football specific drills and incorporated them into rehab.
3DPT: What was your favorite part of physical therapy?
Chase: My favorite part of PT was definitely messing with the therapist. One of my good friends also tore his acl, so we went to rehab together. Nigel and I were always laughing and goofing off in therapy, which definitely was my favorite part.
3DPT: What is something important that you've learned during your time in PT?
Chase: The most important thing I've learned during rehab is to be patient. Multiple times I struggled to reach a goal or milestone such as bending to 130°, running two miles in 18 minutes, or testing my leg for clearing. However, I stayed persistent and cherished the small progress I was making. After each attempt I kept trying until I succeeded.
3DPT: What advice would you give to anyone recovering from surgery?
Chase: If I could give anyone advice who suffered from my injury I would say exactly what I learned about myself, patience. Recovering from an Acl year is a long frustrating process that tests not only your body but also your mind. You need to have patience. Sometimes it's just not your day or week. Just remember to be in it for the long run and have patience with your knee.
3DPT: How did you get into the sport? How did you end up becoming a kicker? Do you plan on pursuing kicking in college?
Chase: I got into the sport from playing soccer. I've played soccer for 11 years but finally after 9th grade I wanted a change. I also wanted to play football and thought my soccer skills would translate to football. They did not, but I kept practicing and practicing until finally I became a good kicker and punter. I've put a lot of hard work into being a k/p and if given the opportunity to play in college I would.
3DPT: What do you like to do for fun, besides football?

Chase: When I'm not playing football, I like to hang out with my friends, go fishing, play video games, and watch Penn State Football.
3DPT: What is your favorite movie and why?
Chase: My favorite is Step Brothers. I love Will Ferrell movies, and this one is absolutely hilarious. It never fails to entertain me and I watch it almost every time I see its on.