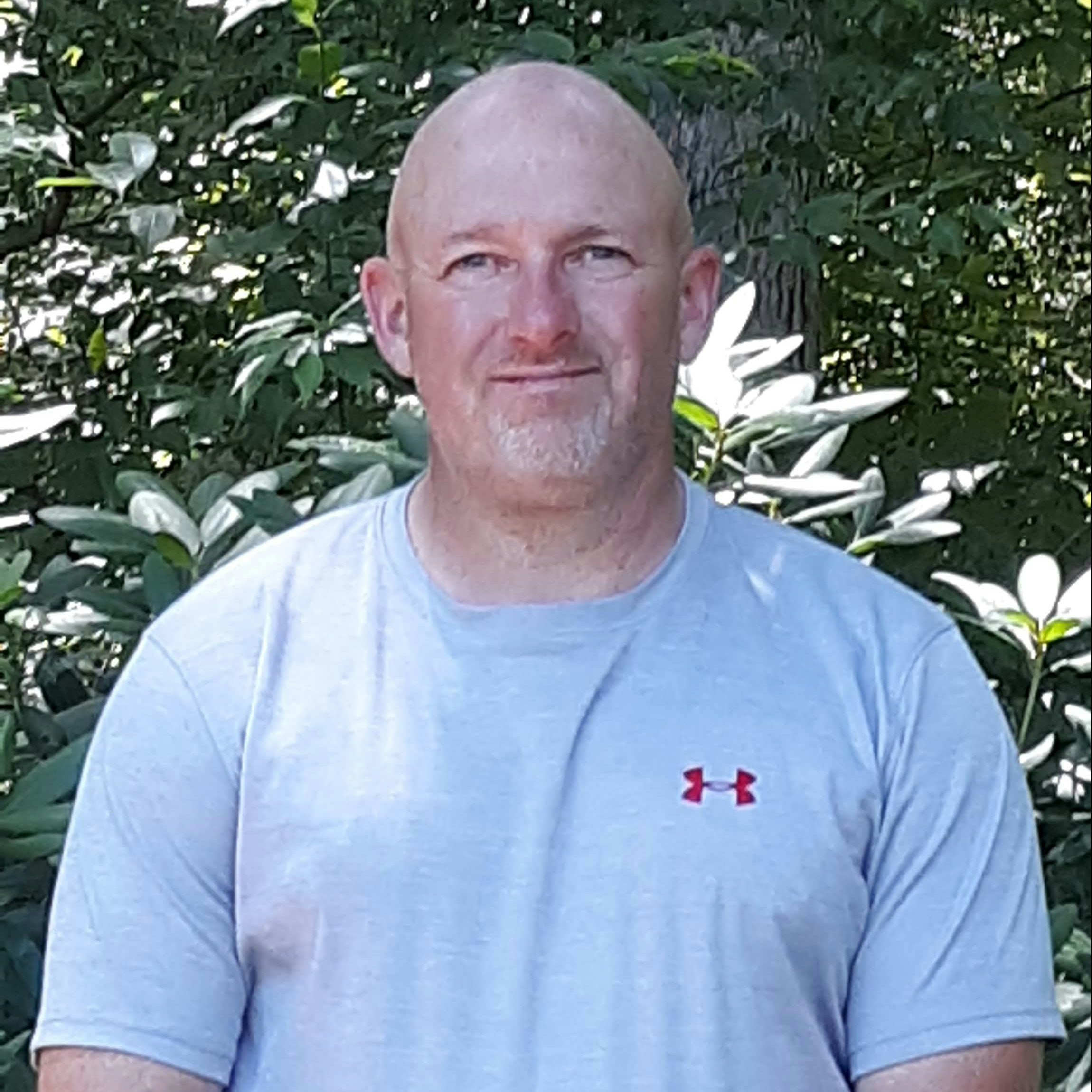 The day that changed Gordon's life started just like any other day. Nothing he did that day was out of the ordinary, including using his chainsaw like he'd done hundreds of times before. But unlike ever before, Gordon lost control of the chainsaw and it severely cut his knee and through part of his quadricep muscle!
Gordon and his family were unsure if Gordon would walk again or even lose his leg, but incredibly despite cutting his knee cap in half and losing part of his leg muscle, Gordon walked into 3DPT Tabernacle on crutches and with high spirits, grateful to have his leg! Gordon has been extremely motivated over his months of physical therapy and works hard each time he's in. Now Gordon's walking unassisted and building back the strength in his leg.
3DPT: Tell us about what brought you to physical therapy and how it affected your life.
Gordon: In December 2020 I had a chainsaw accident that resulted in extensive damage to my knee and the muscles surrounding my knee. My knee cap was broken in half and I lost one of my quadricep muscles. I was grateful for not losing my leg or life. Fall and Winter are my two favorite seasons. It was hard being laid up when I'm normally hiking and exploring in the woods.
3DPT: Tell us a little about your recovery process. What has been the hardest part of your therapy?
Gordon: The recovery process has been very challenging physically and mentally. It was about five months before I could walk without crutches and it is still difficult walking. I'm working on strengthening my leg to get the support I need. It is tough knowing that I will not be able to bend my knee like I used to. It is also tough knowing that I may not have the muscle strength that I used to have. I have come a long way in therapy but, there is still a long road ahead of me.
3DPT: What advice would you give to other people who suffered similar injuries?
Gordon: The best advice I can give someone is to not give up. When you don't think you have anything more to give you have to dig down deep and go that extra step. If you don't push yourself you won't get the results you want. You are going to have hard days but, you have to power through it. Your recovery depends on how hard you are willing to push yourself mentally and physically.
3DPT: Why would you recommend 3 Dimensional Physical Therapy?