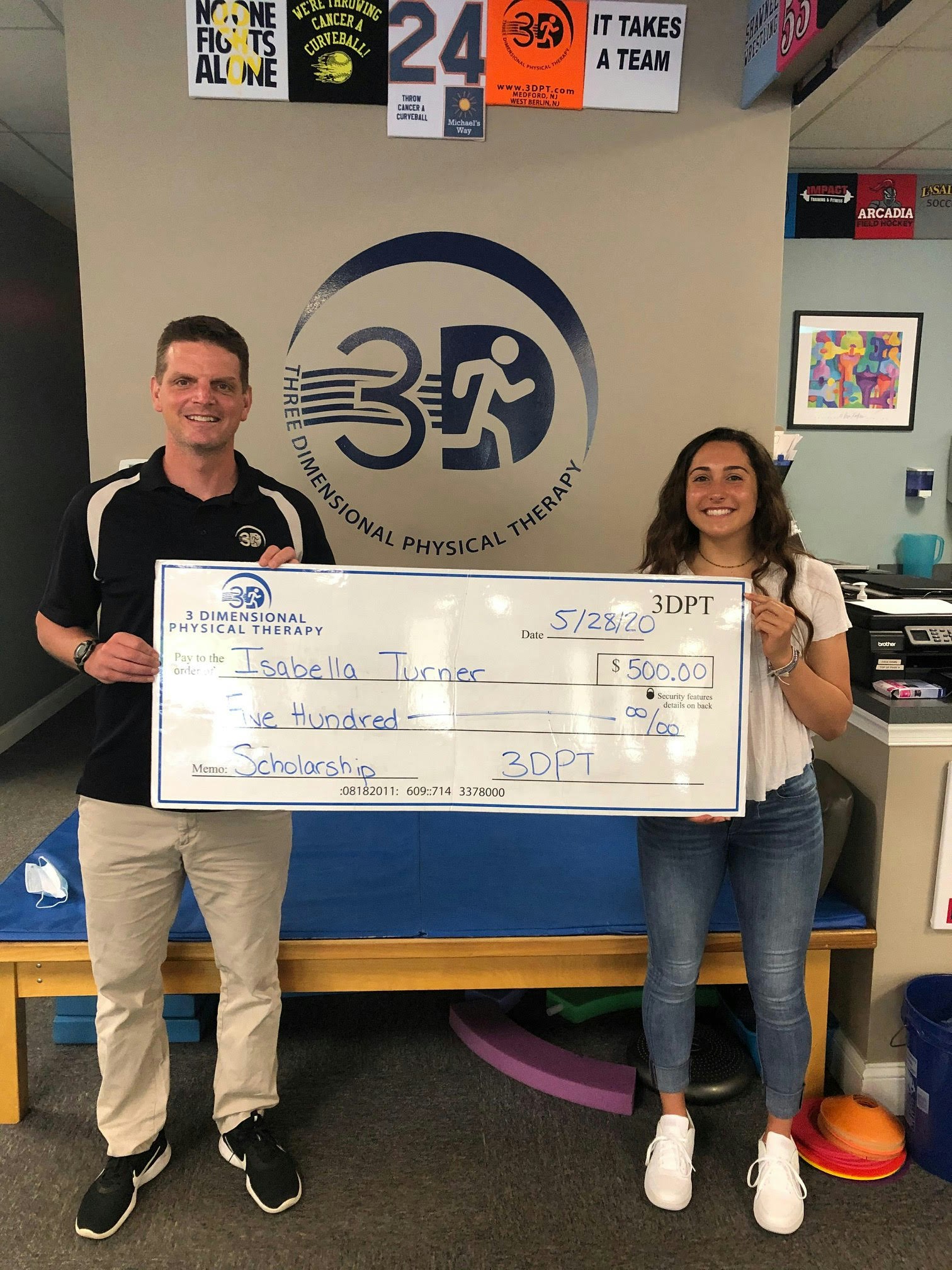 Bella Turner is a cross country and track star that just graduated from Shawnee High School. We have had the pleasure of getting to know her over the past four years, and not only is she a great runner, she is an even better person who always has a smile on her face and is the hardest worker in the clinic. We wish Bella luck as she continues her running career at Georgia Tech next year, where she will be studying Biomedical Engineering!
(PS Bella also earned a 3DPT Scholarship this year!)
Read about Bella's experience at 3DPT and watch the video below to hear Bella tell about what she's learned from her experience as a runner!
3DPT: Tell us about your injury that brought you to physical therapy and how it affected your life.
Bella: I rolled my ankle in my last cross country meet of Senior season while running the last 800m of the race. At first, my family and I thought maybe it was just a bad sprain but after months of a still swollen ankle and pain when trying to swim or run we decided a MRI was necessary. It turned out that my Talus bone was fractured. I was used to cross training as I had been doing that for much of my cross country season last year as well. The injury wasn't my first so it actually got me to focus more on a strong comeback especially because I wanted to make it the last injury.
3DPT: Tell us a little about your recovery process. What was/has been the hardest part of your therapy?
Bella: The hardest part of the process was not pushing myself too fast too early. I really wanted to run again but I had to listen to my body. Jeff (Sallade) was very helpful in scheduling me whenever it worked best for me. He really made an effort to get me into the clinic as much as possible. When I couldn't he always made sure he could be available through telehealth.
3DPT: What advice would you give to other people who suffer injuries in high school?
Bella: It will be hard to accept the setback and think about the level you were at before the injury,, but you can't let your mind compare your present state to anyone else. Focus on the level you were at before and make it your mission to surpass that. My quote throughout the entire journey has been, "instant success takes time." It is within the process that we prove our true selves.
3DPT: Why would you recommend 3DPT?
Bella: Every therapist at 3DPT wants each person that walks through the door to achieve their goals and get better! The entire environment is filled with positivity which is such a key factor in the healing process. I love that there are always multiple therapists around because there is so much energy in the clinic.
3DPT: What are you most looking forward to this summer especially if you're feeling better?
Bella: Lifeguarding in Surf City, LBI!! I am very excited to see my friends and spend the whole summer with my family before leaving for college.
3DPT: What is your go to meal the night before a big race/meet?
Bella: Definitely pasta with my mom's tomato sauce, spinach, and chicken
We know Bella is going to do great at Georgia Tech next year and we're excited to see what the future holds for her.
Watch this video to hear from Bella about her experience with running and what she's learned from it!