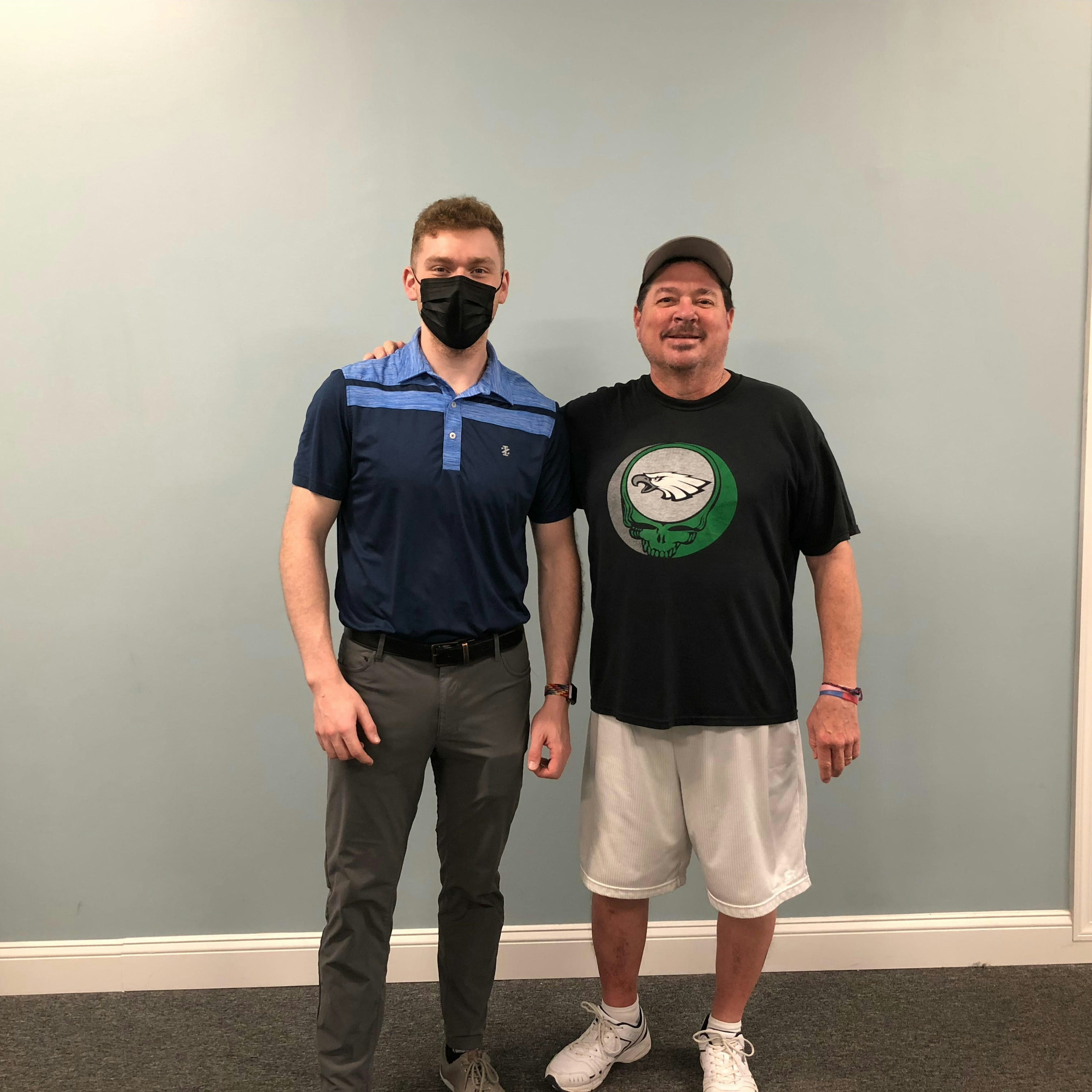 3DPT's May Patient of the month, Mark Osman, has definitely been on a roller coaster over the last few months! Over the holidays last year, Mark sustained an ankle fracture that required fusion surgery which can restrict range of motion and Mark was unsure whether he would be able to return to work or even walk again! But despite his extensive injury and low hopes when starting therapy, he has always had a good attitude and comes to therapy with a smile on his face. He even encourages other patients in the clinic and offers supportive words to everyone that walks through the door!
When Mark first came to 3DPT, he was unable to put any pressure on his leg, but since starting therapy, he no longer needs anything to help him walk! Take a look at him in this video.
3DPT: What brought you to physical therapy and how has it affected your life?
Mark: After an unfortunate fall my doctor recommended physical therapy. My life has been greatly affected, never knowing if I would walk or drive again.
3DPT: Tell us a little about your recovery process. What has been the hardest part of your therapy?
Mark: It has been quite a process, but I have always looked forward to coming. The hardest part was and still is leaving and not being able to come for three days.
3DPT: What advice would you give to other people who suffered similar injuries or going through the same situation?
Mark: I would hope that no one does or has to, but if so, 3D has my info, and I would gladly talk with them.
3DPT: Why would you recommend 3 Dimensional Physical Therapy?
Mark: I would recommend 3 Dimensional Physical Therapy because they are way more than just a physical therapy clinic. I actually cannot put a number on all of them (especially Nate) who is my PT, but the positive atmosphere is just outstanding.
3DPT: What are you able to do now that you may not have been able to do with your injury?
Mark: Getting back to work and leading a normal life once again!