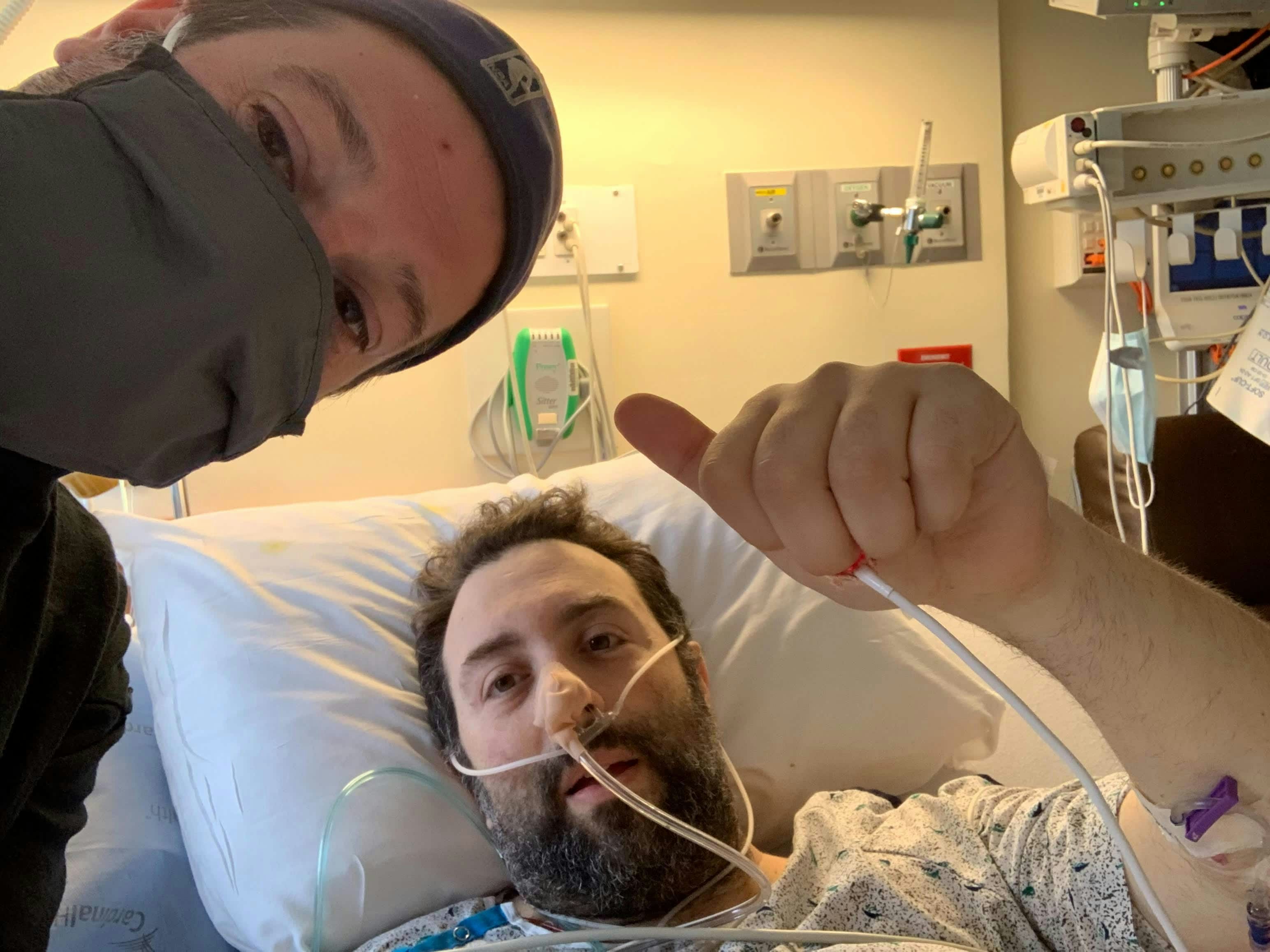 Not many people can say that a hospital stay for one diagnosis helped save their life from another disease, but that's exactly what happened for our December Patient of the Month, Rory Miller. At the end of 2020, Rory was admitted to the hospital for COVID-19. While there, doctors discovered a mass in his abdomen which turned out to be kidney cancer.
Rory's health journey since then is nothing short of unbelievable. 14 surgeries, numerous hospital stays and lots of mental & emotional challenges would cause anyone to be discouraged, but Rory has his sights set on the future and is not letting anything get in the way of his recovery. This is what his PT, Dr. Chuck Bachi had to say about Rory:
"From day 1 Rory came in with a positive attitude and a great mind set. He decided not to feel sorry for himself or view himself as a victim. He made the choice that he is going to do everything he can to get his life back and maximize his recovery. He walks in with a smile on his face every day and is excited and eager to work towards his goals."
Here's what Rory told us about his incredible journey:
3DPT: What brought you to physical therapy and how has it affected your life?
Rory: Back in November of 2020 I was diagnosed with Covid and ended up having to go into the hospital. While in there I had an X-Ray and doctors told me they saw "something" in my abdomen. In January of 2021 I got an MRI of that region and found out I had Kidney Cancer. Two months later, on March 17th, I had surgery to remove the cancerous mass on my kidney but during the surgery my colon was perforated, causing a hole. Two days later I went Septic and ultimately had to have 5 surgeries to remove that infection. Additionally I had a colostomy bag placed which required 7 drain surgeries.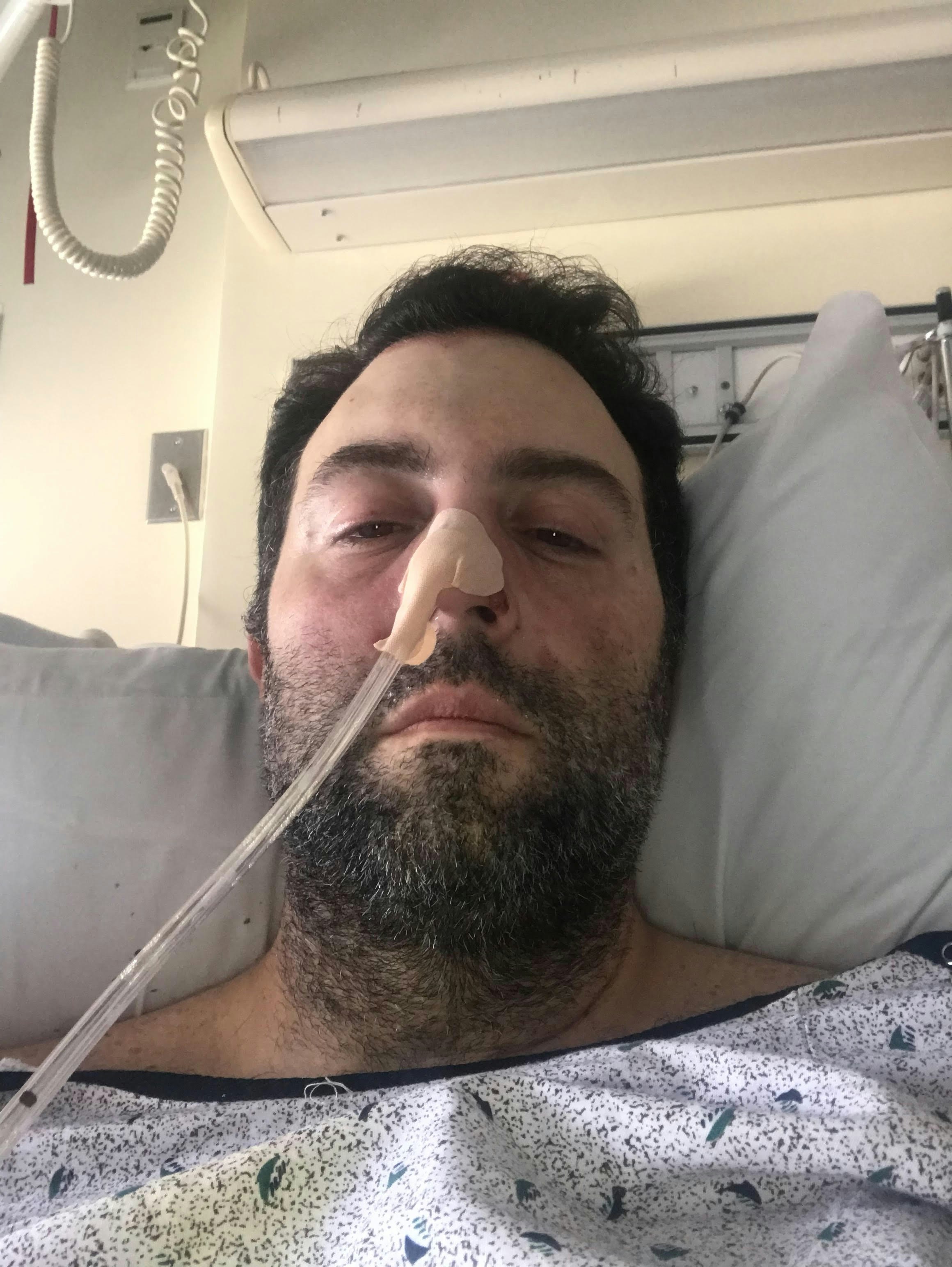 During one of those surgeries, I ended up with a hole in my stomach which required another surgery. Then 6 months later on August 31, I had a reversal colostomy surgery. All together I had a total of 14 surgeries. I was in the hospital from Mid-March to early May with additional stints in June and July. Over that time, I became deconditioned and lost muscle mass. I had Bayada Home Healthcare doing PT with me until I was referred to 3DPT.
3DPT: Tell us a little about your recovery process. What has been the hardest part of your therapy?
Rory: The hardest part of this was the mental aspect. When I found out that the surgery went wrong, I was mentally down and almost dying on the table – more than once – really got to me. Having the colostomy bag for 6 months was brutal and also mentally challenging. I lost all my strength and it was tough seeing myself at 10% of what I was. During all of this, I also found out my wife was pregnant with our third kid.
3DPT: What advice would you give to other people who suffered similar injuries or going through the same situation?
Rory: The advice I would give is something from the movie, Rocky Balboa. It's not how hard you can hit, it's how hard you can get hit and keep moving forward, that's how winning is done. I have 3 kids under the age of 6 and I can't afford to not have a positive attitude. I would say if you can be positive and smile, things have a habit of going your way. Misery loves company – you have to find a way to beat that mentality.
3DPT: Why would you recommend 3 Dimensional Physical Therapy?
Rory: 3DPT has given me back my purpose. The staff is tremendous, always smiling and their attitude is infectious and getting me back to my néw normal. I can't say enough about Chuck, Anthony, Katie, Matt and the rest of the team in Cherry Hill.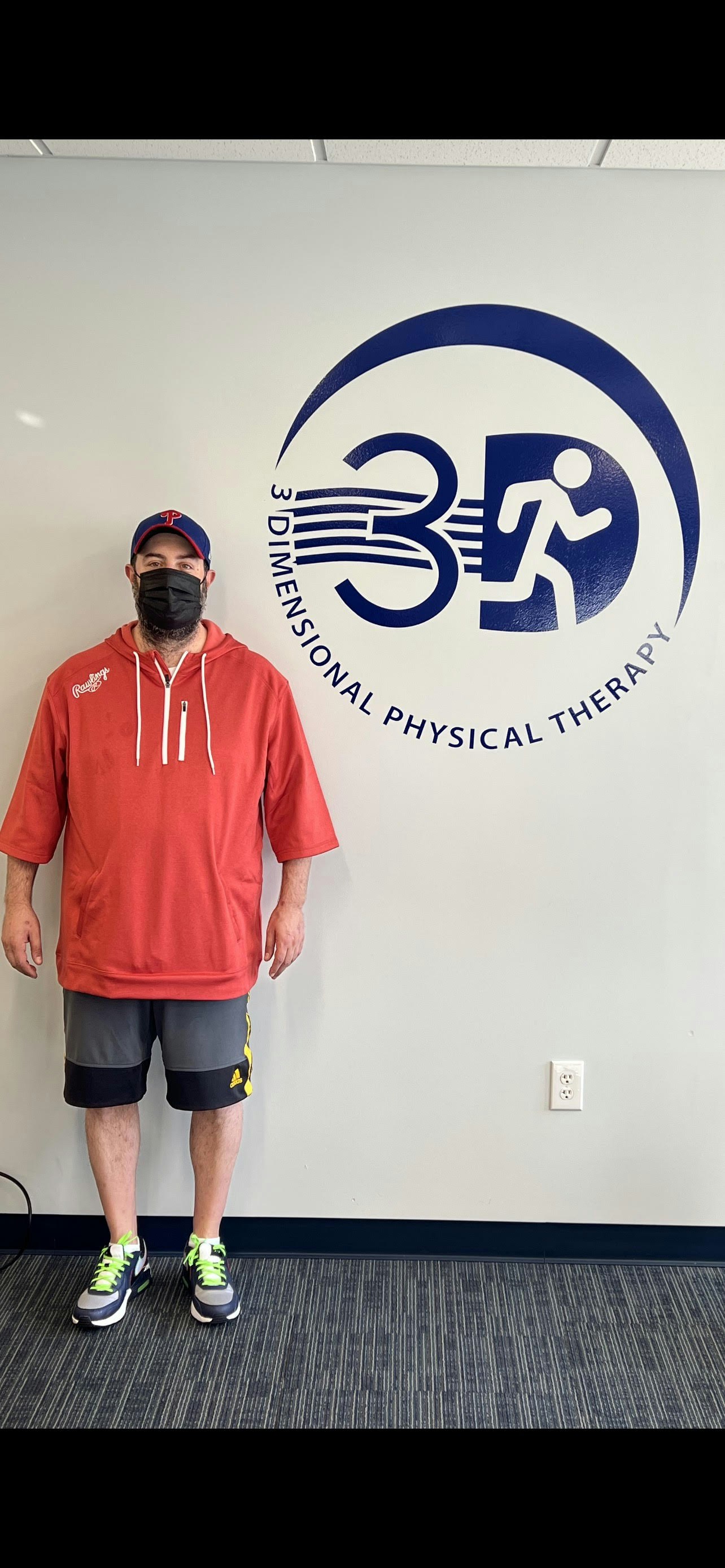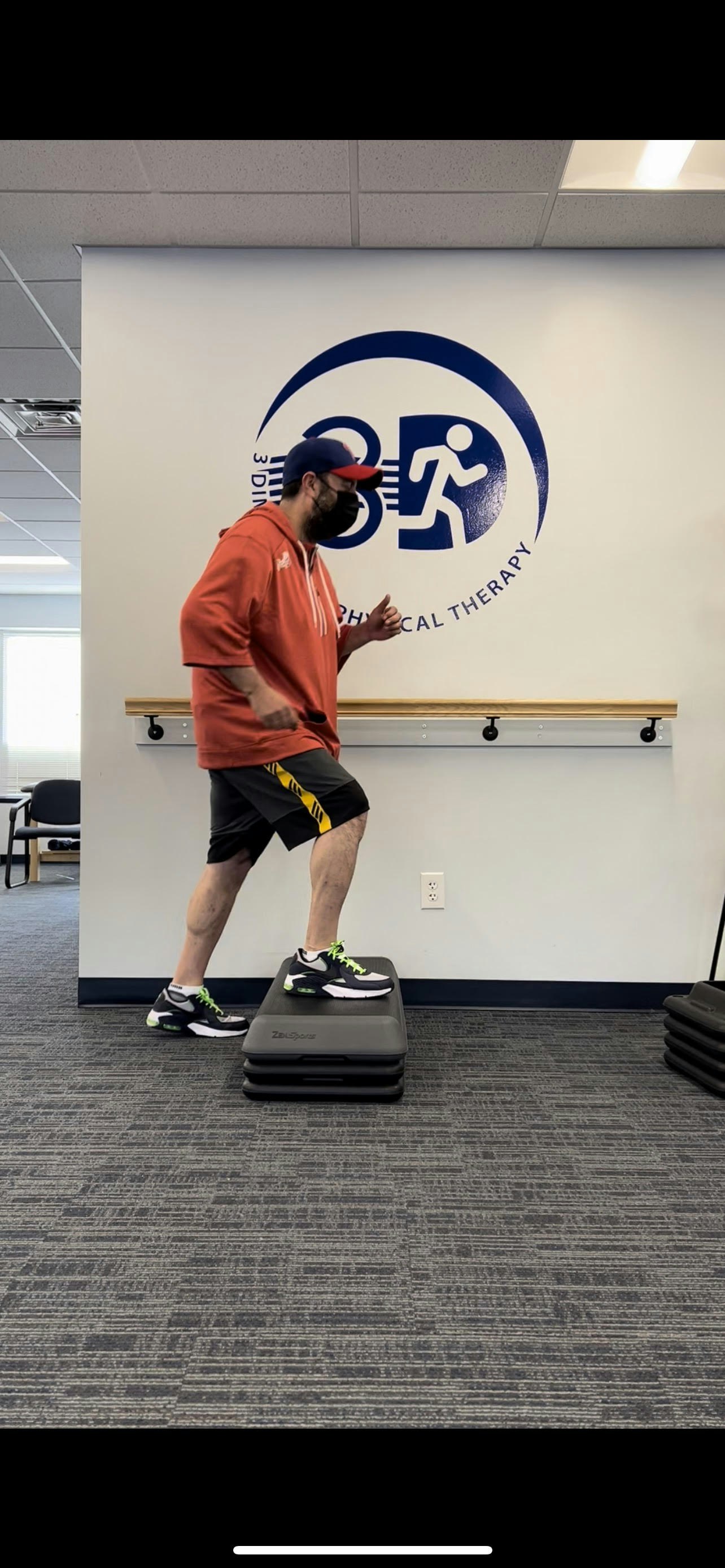 3DPT: What are you able to do now that you may not have been able to do with your injury?
Rory: I'm able to hold my 2 year old! I couldn't do that from March thru August. I am hoping to be able to Coach my 6 yr old's baseball team in the Spring, which I wasn't really able to do last Spring or Fall.
Rory is a true pleasure to work with and he reminds us every day of why we, as physical therapists, love our career. Few things bring as much joy as helping people reach their goals and nothing will stop Rory from reaching his!
Click here to make an appointment with a 3DPT Physical Therapist.