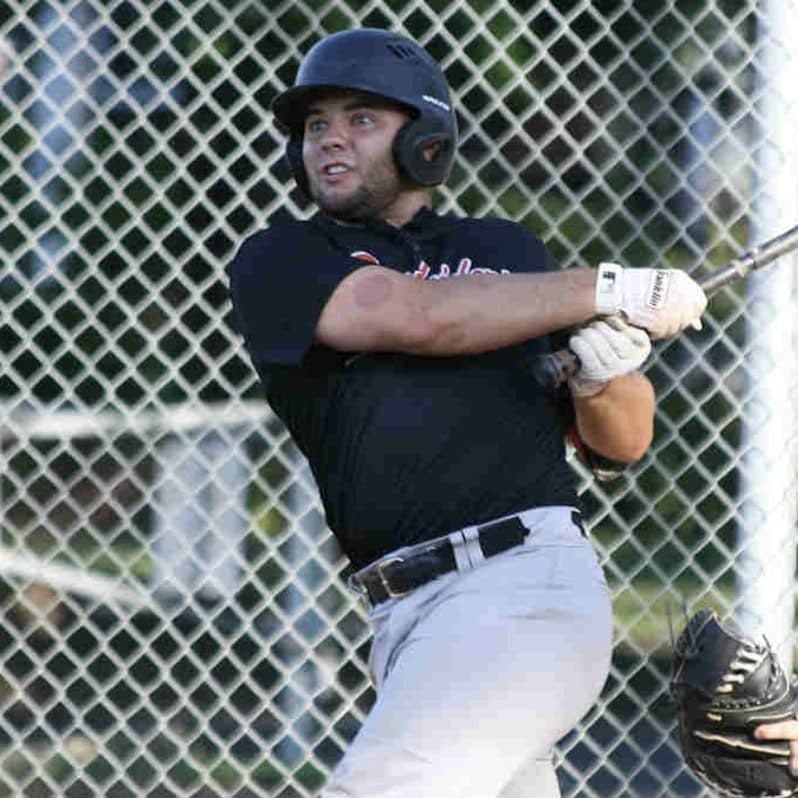 Tom Gossé is a collegiate baseball player so he's used to putting in the time and work to be better. He certainly showed this hard work in his Physical Therapy program! But Tom was picked as patient of the month not just for his hard work ethic, but for his sincere kindness toward other patients and commitment to excellence on and off the baseball field. Tom always comes into 3DPT Haddonfield motivated to work on anything and he has become super aware of his body and how to get it to work efficiently. This has helped him get past the back and hip pain he was having. But Tom also always makes an effort to talk with other patients and encourage them with what they are working on, especially if he sees someone struggling.
Tom truly knows how to share the holiday spirit and we're excited to have him as 3DPT's December Patient of the Month!
3DPT: Tell us about your injury that brought you to physical therapy and how it affected your life.
Tom: I came into physical therapy for lower back pain along with hip pain. I am a college baseball player and the constant swinging motion threw my hips off-balance. This caused pain in my lower back area.
3DPT: Tell us a little about your recovery process. What has been the hardest part of your therapy?
Tom: The hardest part about physical therapy has definitely been working through the pain daily during the exercises.
3DPT: What advice would you give to other people who suffered similar injuries?
Tom: The advice I would give to others would be to listen to your body. Some days will always be better than others physically. Just make sure you adapt to how you are feeling that day.
3DPT: Why would you recommend 3 Dimensional Physical Therapy?
Tom: I would definitely recommend 3D Physical Therapy because of the physical therapists! It has been a pleasure to work with them. They help you create a PT plan and set short & long term goals.
3DPT: What are you most looking forward to this winter that you may not have been able to do with your injury?
Tom: I am looking forward to going about my daily life as a collegiate athlete without constant pain. I am also excited to be able to do daily activities like going for a walk & chores around the house without being in pain.