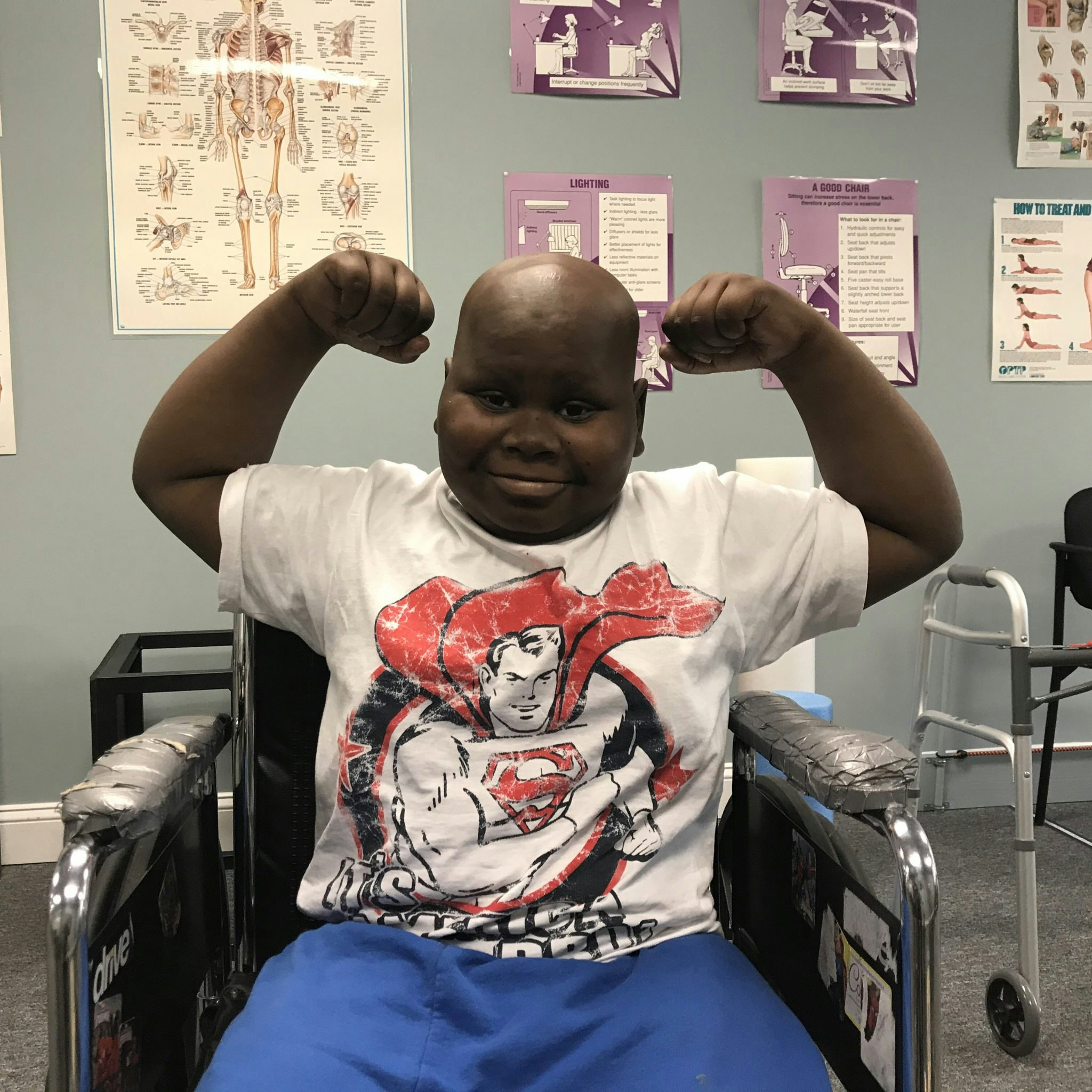 3 Dimensional Physical Therapy would like to congratulate Tyshon Johnson for being September's Patient of The Month (POTM). Tyshon has been battling cancer and is recovering from a surgery that removed part of his pelvis. He currently uses a wheelchair but, is getting stronger every day.
He solidified his POTM status when he came to Physical Therapy after vomiting all morning and worked harder than anyone else, giving everything he had. He's as tough as nails and will keep fighting to regain the ability to walk on his own!
Tyshon is a man of few words and a big heart. Here is what September's POTM had to say about his time at 3DPT so far:
3DPT: What brought you to 3DPT?
TJ: My Doctor wanted me to get stronger, so I can walk again and workout.
3DPT: What is your favorite and least favorite exercise at Physical Therapy?
TJ: My favorite exercise is lifting weights and my least favorite is when Chuck makes me kick my legs out straight.
3DPT: What do you do for fun?
TJ: I like to play video games, my favorite is call of duty.
3DPT: What have you learned from Physical Therapy that you will take with you after your done?
TJ: How to lift weights, move my arms fast and do push ups again.
3DPT: What is your favorite sports team?
TG: Philadelphia Eagles, they are the best! I don't have a favorite player I like them all.