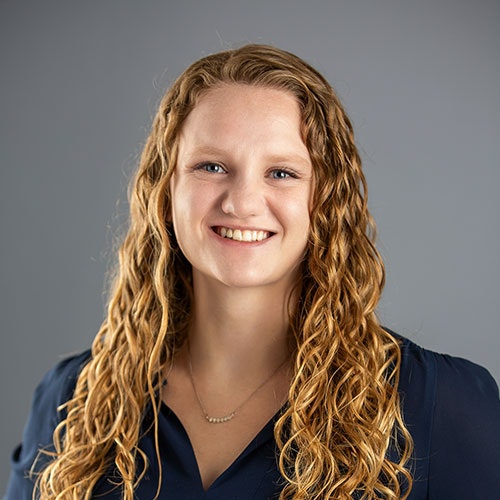 Alyssa McMinn
PT, DPT, ATC
Education
Doctor of Physical Therapy, Arcadia University
Bachelor of Arts in Athletic Training, Messiah College
Abington Heights High School, Clarks Summit, PA
Certifications
Certified and Licensed Athletic Trainer
Additional Experience
Athletic Training Intern with Northern York HS football team and Messiah College women's soccer team.
Treatment Areas of Interest/ Specialties
I love treating a wide variety of patients and helping them to accomplish whatever goals they have, whether that be playing soccer, or picking up a grandchild! More specifically, I enjoy using my athletic training background to help athletes get back to sports, especially with lower extremity injuries.
Why I want to be a Physical Therapist
Growing up, I knew that I wanted to pursue a career where I could help others, and work directly with people. In high school, I took some anatomy and bio-sports medicine classes that sparked my interest in the human body and injury. I chose to study Athletic Training in college but quickly found that I wanted to learn more about the recovery process and rehabilitation following injuries. Physical therapy has since been a natural fit, and I am excited to have the opportunity to apply all that I have learned over the years to help people return to what they love to do.
What do you feel are the most important qualities in a physical therapist
I believe that some of the most important qualities for a physical therapist to have are compassion, empathy, discipline, and adaptability. Compassion and empathy are invaluable traits and ensure a quality connection with patients. Discipline ensures that you stay up to date on best available research and give the highest quality of care. Lastly, adaptability allows you to flex to what the patient needs most on any given day.
Personal Interests/ hobbies
I enjoy spending time with friends whether that be game nights, grabbing dinner, playing sports, or watching movies. I also did track and field through college so I enjoy lifting and working out as well as throwing discus when I have the chance. I love spending time outdoors and being active whether that be hiking or walking on the beach.