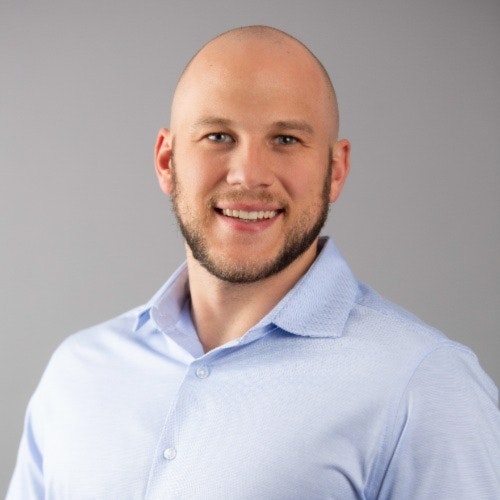 Brian Cherrington
PT, DPT
Education
Doctorate in Physical Therapy, Arcadia University
B.S. in Biology & minor in Chemistry, Indiana University Southeast
Associates Degree in general studies, Cecil Community College
Treatment Areas of Interest
Sports Injury Rehabilitation
Shoulder and elbow related pathology
Post-operative injuries
Why I became a physical therapist
During my collegiate baseball career in 2013 I ruptured my UCL, leading to Tommy John surgery which contributed to finalizing my interest to pursue a career in Physical therapy. Although my interest in Physical therapy began within the world of sports, I have always been intrigued with the human body; how it functions, as well as how it interacts within our environment. I enjoy my time spent with different individuals, listening to their stories and ultimately assisting them in the hopes to improve their functions and getting them back to enjoying their everyday activities throughout life.
What do you feel are the most important qualities in a physical therapist
Important qualities I believe a successful physical therapist should have include: compassion, resiliency, and a drive to improve themselves and others. I believe that having a good understanding of the human body and of the physiology will positively affect the treatment of our patients. Promoting health and wellness to the community and providing education to help others accomplish their own health goals is also pertinent within the practice of physical therapy. I have pride in my desire to help others succeed in their own lives and I am excited to continue learning about the human body and to learn different perspectives on life from the inspiring patients I will encounter at 3DPT
Personal interests/hobbies
I am an avid sports fan and enjoy watching baseball, basketball, football and golf, and will never turn down the opportunity to watch or participate in something competitive. In my free time, I enjoy weight training, golfing, kayaking, hiking, and cooking. I am an avid Baltimore sports fan: Orioles and Ravens. My wife and I enjoy spending our time outdoors; adventuring at the beach, on the bay or exploring different hiking trails.