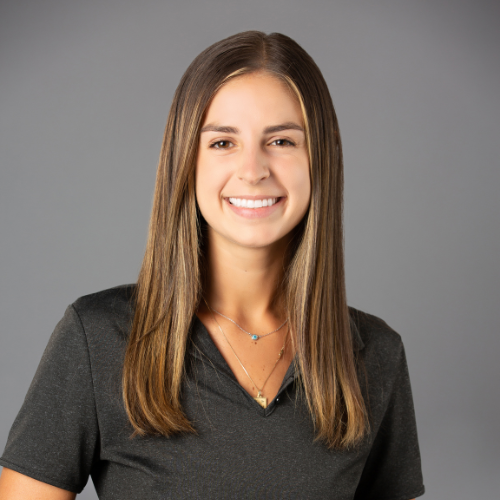 Education
Doctorate in Physical Therapy, Drexel University
Bachelors of Science in Rehabilitation Sciences, University of Pittsburgh
Indian Hills High School, Oakland, NJ
Certifications
Treatment areas of Interest/Specialties
I love getting to work with dancers, since I danced competitively with a dance company through middle school and high school. I feel like we can speak the same language and I know from experience what is expected of them physically during dance classes and competitions. I also love working with patients with lower extremity or hip specific injuries. I had labral repair surgeries on both of my hips when I was 17 and 19, so I feel like I can relate to the patient on a deeper level!
Why I became a physical therapist
In high school I always had an interest in my science-based courses, and my time as a dancer got me interested in how being aware of your body positioning and muscle activation, could be utilized to help decrease someone's pain. I valued how physical therapists had the opportunity to see their patients frequently and build a relationship with them that would differ with the ones they had with most other medical professionals. As I rehabilitated from my own injuries and became more involved in weight lifting on my own, I became passionate about how exercise could so substantially improve someone's quality of life. Physical therapy allows me to work with new people everyday and give patients the tools to remain healthy and pain-free on their own, which is so incredibly valuable.
What do you feel are the most important qualities in a physical therapist
While having a strong knowledge base is so important as a physical therapist, I think that being a caring and empathetic person is crucial in building a trusting relationship with your patient. Being a good listener and making your patient feel valued and comfortable is so important and that in itself can only help with your patient's recovery process.
Personal interests/hobbies
I really enjoy being active through working out or hiking, as well as cooking and trying out new restaurants. I also love to travel and learn about other cultures, and cannot wait to plan a trip back to Greece where my grandmother lives.