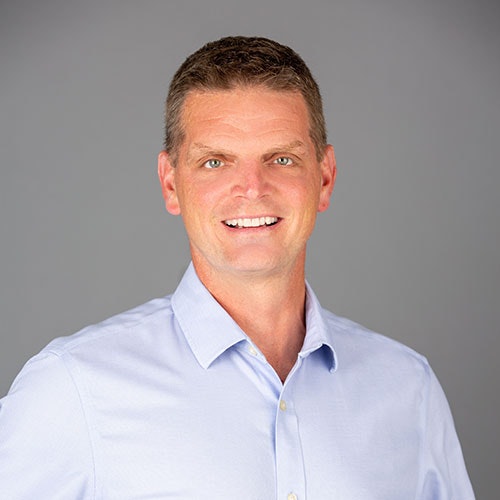 Jeff Sallade
PT, DPT, OCS, SCS, 3DPT Owner
Education
Doctorate in Physical Therapy, Evidence In Motion
Masters of Physical Therapy, Ithaca College
Shawnee High School
Certifications
Board Certified Clinical Specialist in Orthopedic Physical Therapy
Board Certified Clinical Specialist in Sports Physical Therapy
Certified in Active Release Technique®
Treatment areas of interest/Specialties
I love treating runners and triathletes. I have run marathons and have done 2 Ironman races so I can easily relate to the mentality of the endurance athlete
Joint Replacement Therapy – I have had my hip replaced (I ran too many marathons) so I feel like that experience has helped me gain insight into the mind of someone who is going through hip and knee replacement rehab.
Why I became a Physical Therapist
I played various sports growing up and had all kinds of injuries – broken legs, dislocated shoulders, concussions, etc… I had numerous experiences in PT as a patient and it made me think that I could do this as a career. I went to college specifically for PT from my freshman year, and luckily it worked out.
What do you feel are the most important qualities for a physical therapist?
The ability to relate and connect with your patients is by far the most important quality a PT can possess. You have to develop a personal relationship with your patients – it really makes a difference in them achieving a great outcome. If they like coming to PT and spending time with their therapist, they are more likely to do what they need to do to get better.
Personal interests/hobbies
I love to swim, bike and run and aim to complete an Ironman with 2 prosthetic hips!
I have 2 kids that play sports so I love coaching their teams and watching them play and learn life lessons through sports
I love jigsaw puzzles and have actually won contests! My goal is to host a puzzle building contest at 3DPT one day!
Jeff is one of 6 PTs in South Jersey who are dual certified as orthopedic and sports specialists (5 of the 6 work at 3DPT!)