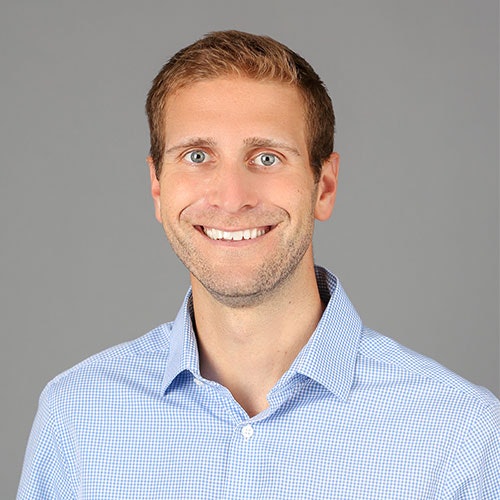 Joe Strazzullo
PT, DPT Clinic Director
Education
Doctorate in Physical Therapy, Drexel University
Bachelors of Science in Exercise Science, Rutgers University
Cherry Hill East High School
Certifications
Additional Professional Experience
I worked one-on-one with someone with William's Syndrome as a Community Integration Specialist, helping him improve work skills, strength and conditioning and general lifestyle management.
Treatment areas of interest/Specialties
Sports Injury Rehabilitation – I treat many athletes, especially soccer players
The rehabilitation of ACL, MCL, and LCL injuries of the knee, patellofemoral and IT band syndrome, as well as ankle and hip pathology.
Why I became a Physical Therapist
I injured my back severely in high school and was rehabilitated through physical therapy. This gave me first hand experience of the power of physical therapy and the relationships that can be developed out of it. Helping people has always been a passion of mine and has been the driving force behind my career choice.
What do you feel are the most important qualities in a physical therapist?
I think having a solid understanding of the anatomy of the human body and biomechanics as it relates to movement is of utmost importance. I also feel that making the patient's experience in therapy a positive one is just as powerful. It takes a person who truly cares about the patient and does not just concentrate on the specific body part that is injured. A therapist should view the patient as a whole and take the time to listen to their goals and expectations so that each plan of care is specific to that individual and meaningful. Therapists should also be able to adapt to various personalities and ensure the patient that their time is valuable and worth coming to therapy. I believe that a therapist should make a patient feel comfortable and confident in what he/she is doing, have open communication with the patient, and provide an overall positive environment throughout the patient's care.
Personal interests/hobbies
I enjoy playing almost every sport, but my true passion is playing hockey. I am also an avid Flyers, Eagles, Phillies, and Sixers fan.
I love to travel and have been to many places, including California, Colorado, Vermont, North and South Carolina, Canada, Jamaica, Greece and St. Lucia. My goal is to visit all 50 states and someday travel to Switzerland.
My favorite place to be is the beach. I love being in the ocean and playing sports on the beach.