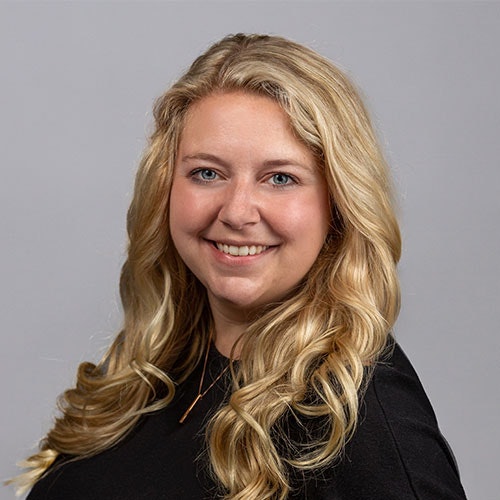 Kaitlin Ley
PT, DPT, CSCS, Owner
Education
Doctorate in Physical Therapy, Northeastern University
Bachelors of Rehabilitation Sciences, Northeastern University
Seneca High School
Certifications
Certified Strength and Conditioning Specialist
LSVT-BIG certified
Vestibular rehabilitation and concussion certified by the American Institute of Balance
Additional Experience
Northeastern University training room sports medicine intern
Treatment areas of interest and specialties
Post surgical recovery and orthopedic injuries. I love to see the progression in strength and healing in patients recovering from surgery so that they can get back to their sport or functional activities.
Why I became a Physical Therapist
My interest in the physical therapy profession started through my love of playing multiple sports (field hockey, lacrosse, and ice hockey) and spending time as an athletic training intern where I really appreciated the movements our bodies are capable of! I then realized PT could be so much more than sports as I watched some of my family members go through a very different journey of rehab to overcome illness and the positive impact PT had on their lives. I also have to thank 3DPT owners, Ken and Jeff, for allowing me to work with them in my high school and early college years to gain experience in the field. My time with them early on in my journey really motivated me to become the best therapist I can be!
What do you feel are the most important qualities in a physical therapist?
I think the most important qualities are listening, adaptability and application so that you can turn your patient's needs into a solution. Connecting with patients on a personal level by listening to their own passions, goals, and even fears will help the therapist develop a treatment plan that is optimal for a successful outcome! Having the anatomy and physiology knowledge to adapt treatment plans and apply patient goals to functional movements is crucial whether it be to perform a high level sport, walk independently without falls in their home, or just return to daily activities without pain.
Personal interests/hobbies
I love cheering on the Flyers and all the Philadelphia sports teams
Having lived in Michigan, Arizona, New York City and Boston, my husband and I love exploring new places and traveling! You can find us hiking, relaxing on the beach, or walking around a new city. We also are huge Disney fans so we try to make a trip to Disney World whenever we can!
I love spending time throwing the Frisbee to our energetic border collie Rory or taking long walks with our playful puppy Birdie.
I love spending time with my husband and son as well as our two dogs Rory and Birdie.