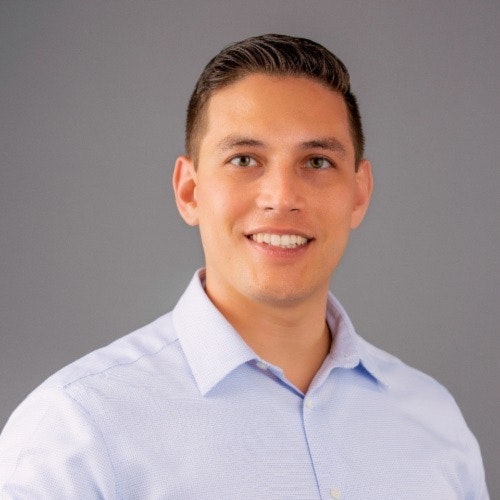 Keith E. Daniels III
PT, DPT
Education
Doctorate in Physical Therapy, Rutgers University
Bachelor of Arts in Chemistry, Drexel University
Cherry Hill High School East
Treatment Areas of Interest
I am passionate about working with tactical athletes (military and first responders) and individuals recovering post-operatively. It is also a rewarding experience treating anyone with neurological conditions (CVA, PD, MS), cancer, and even burns.
Why I became a physical therapist
My mother was a big inspiration as to why I wanted to become a physical therapist. I witnessed the joy she experienced from working with her patients and the dedication she put into helping them recover their functional abilities. From that point on, I knew I wanted to become a physical therapist. I wanted to be a part of something bigger than myself. I wanted to be in a field that prioritized the patient's well-being and independence.
What I feel are the most important qualities in a physical therapist
A physical therapist should be team-oriented and demonstrate integrity, compassion, and competence in all aspects of patient care. I believe these qualities are essential in establishing a meaningful relationship resulting in better outcomes and a more enjoyable therapy experience.
Personal interests & hobbies
I enjoy spending time with family, traveling with my fiancé, bowling, mountain biking, and going to the gym. I also like reading books, singing, and listening to good music.