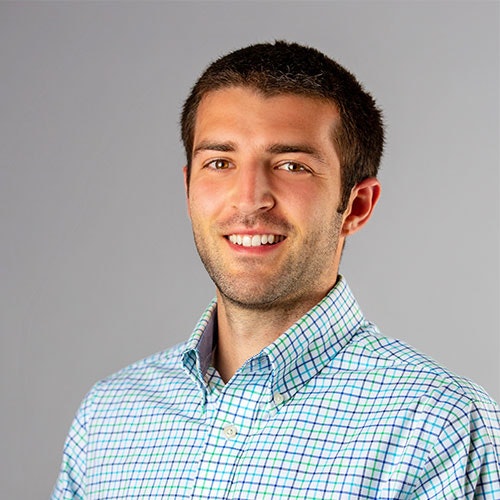 Mark Frasco
PT, DPT, CSCS
Education
Doctorate of Physical Therapy, University of the Sciences
BA Biological Sciences, University of Delaware
Haddon Township High School
Certifications
Certified Strength and Conditioning Specialist (NSCA)
Certified in Applied Functional Science (Gray Institute)
McKenzie Mechanical Diagnosis and Treatment of the Lumbar Spine (McKenzie Institute)
McKenzie Mechanical Diagnosis and Treatment of the Cervical and Thoracic Spine (McKenzie Institute)
McKenzie Mechanical Diagnosis and Treatment of the Lower Extremities and Advanced Lumbar Spine (McKenzie Institute)
Certified Running Gait Analyst (RunDNA)
Certified Running Coach (UESCA)
Certified in Complete Concussion Management (CCMI)
Treatment Areas of Interest/Specialties
Running and Sports Injuries
Vestibular/Concussion
Lower Back Pain
Why I became a Physical Therapist
I first became interested in human movement and performance while running cross-country in high school. I became obsessed with learning everything that could to help maximize my fitness and recovery. That obsession carried over into college and I knew I wanted to find a career where I could help other fellow runners and athletes reach their full potential. I chose to become a physical therapist to help others overcome their injuries and accomplish their goals.
What do you feel are the most important qualities in a physical therapist?
I believe great communication and active listening skills are crucial for a physical therapist. It is important to understand your patient's problems, concerns, and goals. Every patient needs a unique plan that is made specifically for their needs.
Personal interests/hobbies
I am an avid philly sports fan and I enjoy doing anything active and outdoors (running, hiking, skiing, camping, and rock climbing). When I am not watching sports or outside, I enjoy spending time with my partner and our pup, Koda.