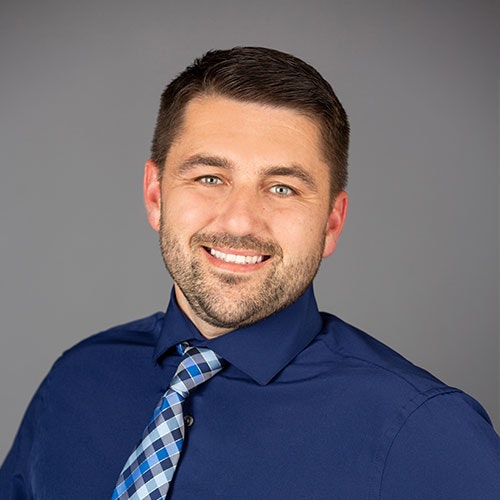 Ryan McDevitt
PT, DPT, Owner
Education
Doctorate in Physical Therapy, Drexel University
Bachelors of Biology, Rowan University
Gloucester Catholic High School
Certifications
LSVT-BIG certified for Parkinson's Disease
Impact Trained Physical Therapist for Concussion Management
Blood Flow Restriction Therapy
Dry Needling Certified
Additional Professional Experience
Hammonton High School Football
Treatment areas of interest/Specialties
Sports Injury Rehabilitation
Baseball and Softball-related Injuries
Knee and Shoulder Injuries
Concussions
Post-operative Rehabilitation
Joint Replacement
Why I became a Physical Therapist
I played sports growing up and was always interested in science. During my undergraduate career I was trying to decide between becoming a Medical Doctor or Physical Therapist. After doing a few internships in both areas, I decided PT was best for me. I enjoyed the time PTs were able to spend with their patients and seeing them improve on a daily basis, while also gaining friends along the way.
What do you feel are the most important qualities in a physical therapist?
Supportive and Compassionate
Therapists experience many personal, heart-to-heart moments with patients. Part of the therapist's job is to temper the patient's nerves, often through demonstrating the behavior necessary to make it through therapy. Individuals, who maintain control of difficult sessions with empathy, tenderness and a sense of humor, are among the most successful!
Confident and Determined
Patients often endure slow recovery processes over a long period of time, and sometimes the treatment is painful or very difficult. They can become frustrated, tired and may feel like giving up. In order to successfully complete therapy, however, they must be motivated and even pushed by their PT, who leads the treatment with a delicate blend of patience, encouragement, and resolve.
Personal interests/hobbies
I live in Gloucester Township, NJ, where I also grew up, and live with my wife, Jennifer, and our 3 kids James, Ryan, and Olivia and our dog Teddy. I am a huge sports fan and a diehard Philadelphia sports follower. I have a love for animals and would like to get certified in animal PT in the near future.