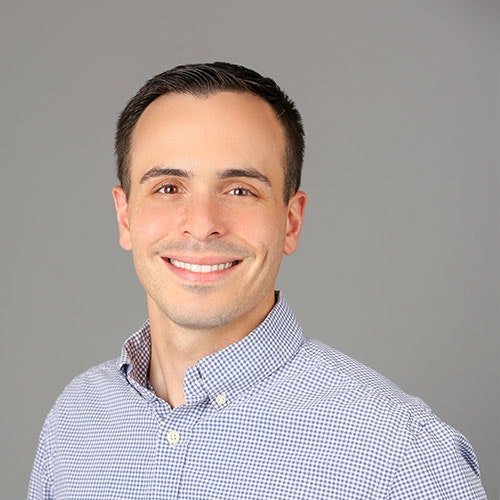 Zach Friedman
PT, DPT, CSCS, Owner
Education
Doctorate in Physical Therapy, Drexel University
Bachelors of Science in Rehabilitation Science, University of Pittsburgh
Robbinsville High School, Robbinsville, NJ
Certifications
Certified Strength and Conditioning Specialist
Selective Functional Movement Assessment (SFMA) Level 1 Certified
Vestibular rehabilitation and concussion certified by the American Institute of Balance
Dry Needling Certified
Additional Professional Experience
Trained at Cressey Sports Performance in Hudson, MA (elite baseball players from youth through MLB players)
Treatment Areas of Interest/Specialties
Every region of the body is fun and unique to work with, but I am definitely partial to treating the shoulder. It's a complex part of the body and can be pretty tricky to work with. I also really enjoy working with individuals post-concussion and post-operative rehabilitation for the knee.
Why I became a physical therapist
I always knew I wanted to be in the health and medical field but wasn't initially sure what that may ultimately result in. I was encouraged to shadow as many professionals as I could and immediately I was drawn to the world of physical therapy. Each PT spent so much time getting to know their patient, from their reason being in PT to their outside interests and hobbies. Not only do you get to help people get back to what they love, but you make friends in the process and that combination makes this the best job.
What do you feel are the most important qualities in a physical therapist?
I believe being patient, understanding, analytical, and creative are major qualities found in a great physical therapist. Using your own detective skills and then being able to translate that into restoring function, whether it's standing up from a chair or throwing a 95 mph fastball, is the greatest part of the job.
Personal interests/hobbies
I love being as active as I can, whether that's working out, running, teaching group fitness classes at a gym in Philly, or taking my dogs out for a long walk. I'm a huge Eagles fan and am a diehard University of Pittsburgh football and basketball fan (even though neither are particularly good). I also love going out to eat in Philly with my wife, Nicole – we're self proclaimed "foodies!"