Carlie Flake (now Strazzullo!) has a love a few important things – her husband, Joey ♥, her family, Physical therapy and her hometown of Tabernacle! Like her parents, Carlie was born and raised in Tabernacle and loves everything about her community. She grew up participating in Girl Scout's, sports, and academic-related groups at Tabernacle Elementary School, Olson Middle School and Seneca High School and next month will come full circle by opening her own physical therapy clinic in Tabernacle! Carlie couldn't be more excited and happy to see this dream come true – combining her two passions, physical therapy and her community!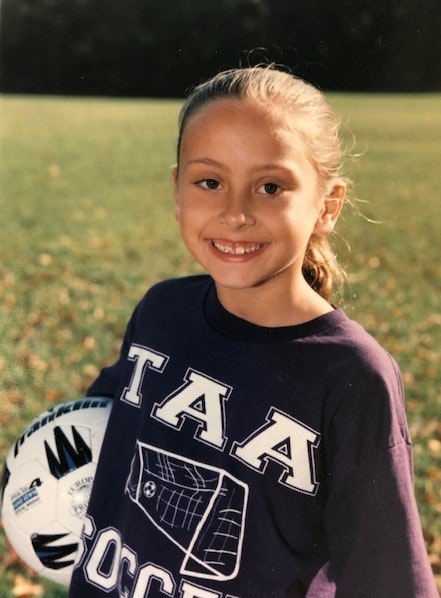 [/one_fourth]
[one_fourth]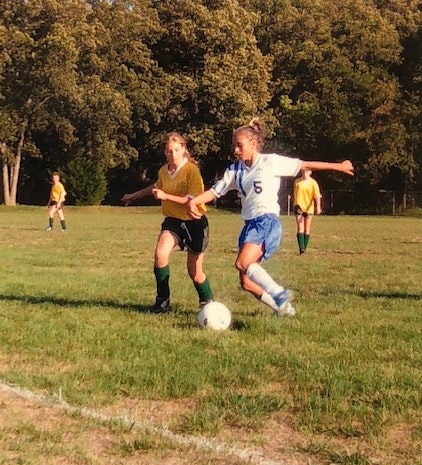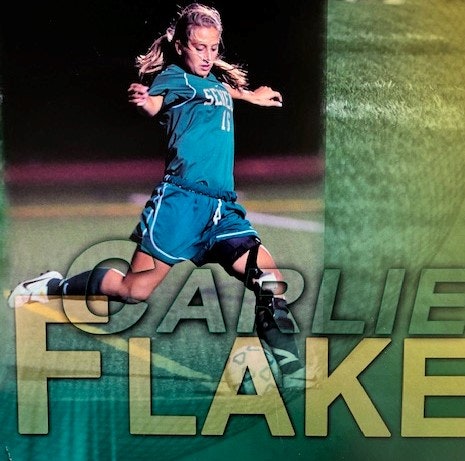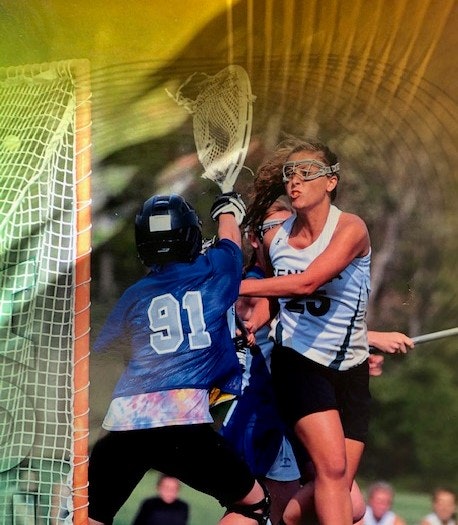 Carlie has been with 3DPT since right after graduating from college and she's done pretty much everything here – work at the front desk, help as a physical therapy aide and even verify insurance benefits. (Many of you reading this can remember Carlie from then!) This time helped her earn the hours she needed to apply to physical therapy programs! Soon after, Carlie accepted admittance to Stockton University's Doctor of Physical Therapy program, and spent the next 3 years studying to become a physical therapist. Lucky for us, she was able to spend her final 12 week clinical rotation at 3DPT Haddonfield with Chuck and Jess as her clinical instructors!
Once she was an official Doctor of Physical Therapy, Carlie knew she had a home at 3DPT. She loved everything 3DPT stood for (and still does!) – the commitment to patient care and to the communities we're a part of. It didn't take long for Carlie to express her interest in opening an office in her hometown of Tabernacle to Jeff and Ken, and together they decided that this would be their next venture! After all, it was in Tabernacle, during her time at Seneca, that she made the decision to become a PT! During her Junior year soccer season, while running down the soccer field to accept a pass, Carlie tore her ACL, an injury that required surgery and months and months of physical therapy to follow. It was then that Carlie's interest in physical therapy started.
After graduating from Seneca, Carlie went to Stockton University to earn her Bachelor's of Biology (Fun Fact: she's also responsible for starting the women's lacrosse team there! She met with administrators to start an intramural team which quickly grew into the school's first NCAA DIII Women's Lacrosse team. Carlie was able to play 1 season at Stockton, that brought her much success and allowed her interest in sports and the human body to grow!)
And the rest is history… or really just the beginning!
We're so excited for Carlie to realize her dream and know that with her passion for physical therapy and her community, Tabernacle will love having their hometown girl back as a business owner!
Carlie's Journey to 3DPT Tabernacle:
Both of Carlie's parents, Ernie and Christine Flake, grew up in the area and met at Shawnee High School
Carlie lived in Tabernacle throughout her entire childhood, going to Tabernacle Elementary School, Olson Middle School and Seneca High School.
At Seneca High School, she played both soccer and lacrosse.
In the pre-season of her Junior soccer season, Carlie tore her ACL. Although this injury prohibited her from playing soccer that season and delayed her return to lacrosse, this injury led her to the world of physical therapy.
Carlie went to the then Richard Stockton College of New Jersey where she earned her Bachelors of Science in Biology (2014).
During her undergraduate education she helped start a club lacrosse team which was soon recognized as an NCAA Division III sport, in which she was able to play 1 season and be named NJAC Rookie of the Year, NJAC 1st All-Conference Team, and IWLCA All-Boardwalk Region Second Team.
Following graduation from Stockton for her undergraduate education, Carlie was looking for a job as a physical therapist aide to accumulate observation hours and experience in the field as she waited for responses from PT school applications.
She was hired at 3DPT where she spent a year as an aide and at the front desk.
She went onto the Doctor of Physical Therapy program at Stockton University where she spent 3 years studying to be a PT.
Her last clinical rotation was completed in the 3DPT Haddonfield office with Chuck and Jess as her clinical instructors
Was soon after hired at 3DPT Medford as a physical therapist.
With a goal to be a business owner and open her own practice, she was afforded the opportunity to partner with Jeff Sallade and Ken Guzzardo, the founders of 3 Dimensional Physical Therapy, to open an office in her hometown, Tabernacle.
Categorized as: Articles