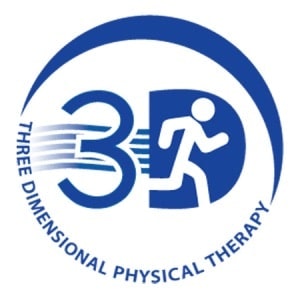 Most of us have a usual routine of what to do when we are experiencing pain that is interfering with day to day function. When that pain in your shoulder, or your back, hip, knee, or any part of the body is too much to handle on your own you pick up the phone to dial into your primary care physician or an orthopedist. Maybe you get an appointment within a week or a month and you just continue to deal with this nagging issue that interferes with your day to day life. But what if we were to tell you that you don't have to wait that long to see a professional about your pain? That's right, you can see your local physical therapist at 3 Dimensional Physical Therapy, without ever seeing or getting a referral from a physician!
Direct Access for Physical Therapy is a law that allows our Physical Therapists at 3D to evaluate, develop a plan of care, and treat an individual for 30 days without a referral from a physician. PTs undergo extensive training during their graduate curriculum and continuing education, which is part of license renewal, learning proper screening tools to make referrals to the appropriate health or medical professional, if necessary. Once these screens are completed and give the PT the "green light" to proceed, a thorough musculoskeletal assessment will be completed.
We like to take things a further step when possible and incorporate your primary care physician, orthopedist, or any medical professional that you would like in the loop during your course of care with us. We will consistently be sending your physicians faxes of your evaluation and re-evaluations. Keeping your physicians up to date with your physical therapy progress and functional improvement is paramount. This way if you are scheduled for an appointment in the future they are aware of the proactive measures taken which can assist them in their decision making process of what the appropriate next step(s) could or would be.
Our Physical Therapists at 3DPT are experts when it comes to the human body and will work diligently to find the root cause of your musculoskeletal issue. You will be constantly re-evaluated to ensure that your individualized plan of care is addressing and alleviating your personal concerns regarding your function. We look forward to providing you with the best care around and faster than you ever would have thought. It's time to focus on your physical needs and start moving the way that you want to. So give us a call at any of our offices, we're excited to see your progress.
Categorized as: Articles