3DPT 2023 Scholarship for graduating high school seniors
March 15 @ 8:00 am

-

April 30 @ 5:00 pm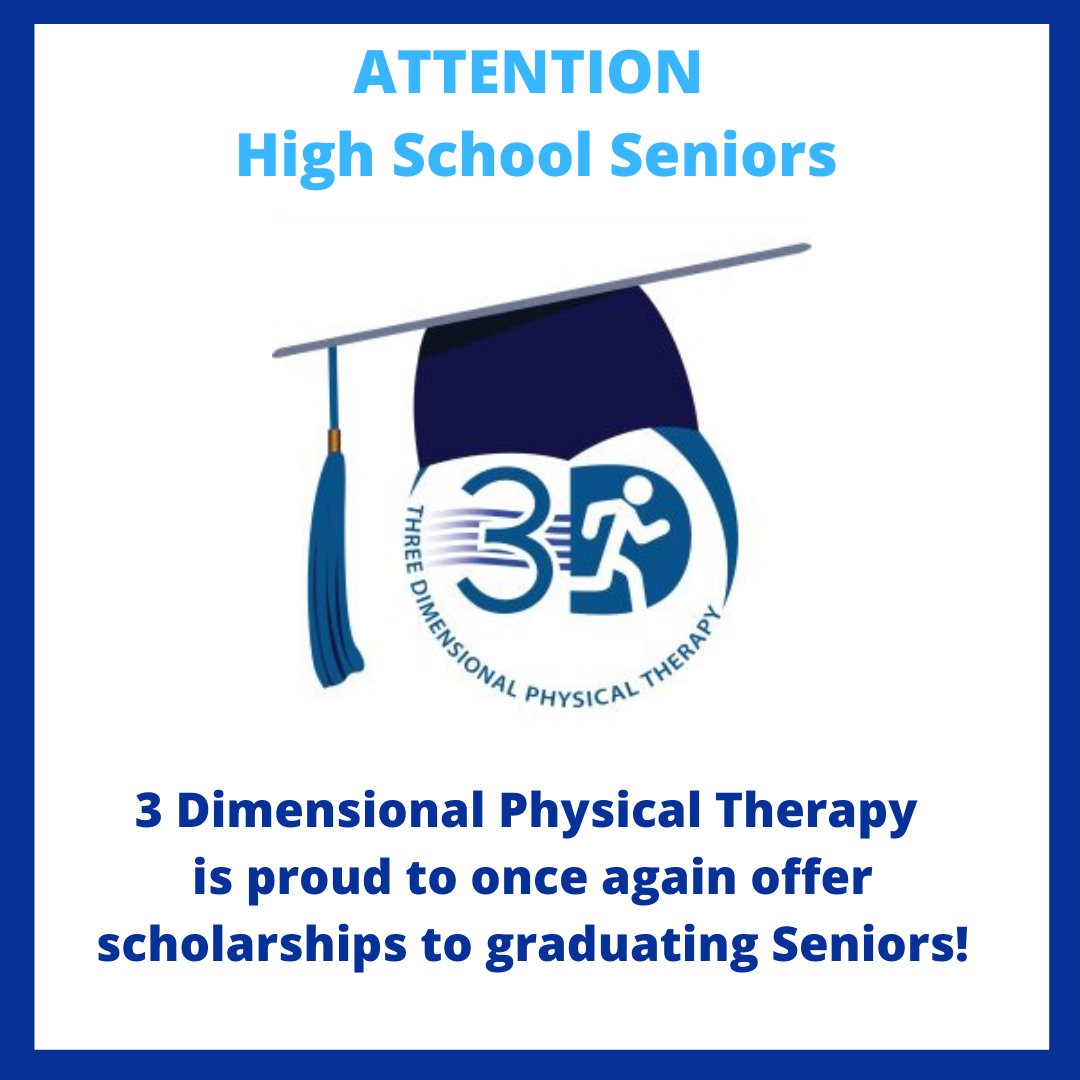 𝔸𝕋𝕋𝔼ℕ𝕋𝕀𝕆ℕ ℍ𝕀𝔾ℍ 𝕊ℂℍ𝕆𝕆𝕃 𝕊𝔼ℕ𝕀𝕆ℝ𝕊
𝟯𝗗𝗣𝗧 𝗶𝘀 𝗽𝗿𝗼𝘂𝗱 𝘁𝗼 𝗼𝗻𝗰𝗲 𝗮𝗴𝗮𝗶𝗻 𝗼𝗳𝗳𝗲𝗿 𝘀𝗰𝗵𝗼𝗹𝗮𝗿𝘀𝗵𝗶𝗽𝘀 𝘁𝗼 𝗴𝗿𝗮𝗱𝘂𝗮𝘁𝗶𝗻𝗴 𝘀𝗲𝗻𝗶𝗼𝗿𝘀 𝗶𝗻 𝟐𝟎𝟐𝟑!
For the past 10 years, 3DPT has given out scholarships to local high school seniors and we're excited to continue the tradition again this year! 10 years ago, we awarded 1 scholarship and this year, we will be awarding 8!
Send in a short essay answering one of the following questions to 3dptscholarship@gmail.com:
Why do you want to become a Physical Therapist?

How did overcoming an injury through Physical Therapy help you become the person you are today?
Please Include your name, address, email address, phone number and high school you currently attend.
Deadline for submissions is April 30, 2023