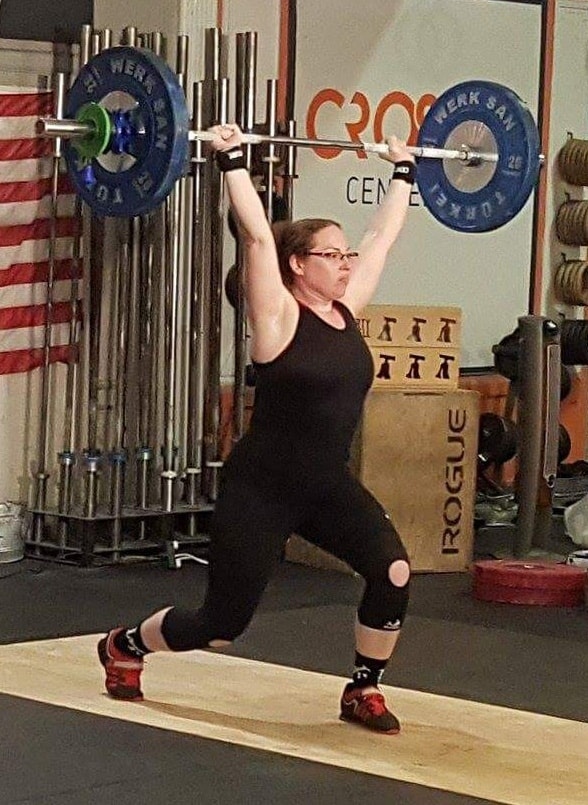 3 Dimensional Physical Therapy would like to congratulate Aubrey on being named Patient of the Month! Check out her interview below to see how far she's come, and what she has planned for her future! Go Aubrey!
3DPT: Tell us about your injury that brought you to 3DPT?
Aubrey: I originally started coming to 3DPT due to a bicep/should pain. I am a weightlifter and the issue I was having got to the point where I couldn't sleep on my side at times. Started with PT and noticed a huge difference with the pain. It became mild and tolerable. At the same time I was prepping for knee surgery. I had a torn meniscus that was to be repaired the following month. After my knee surgery Aug 2017, I made a vow to get back to where I was. I was doing great. Although, I was still having issues with my bicep/shoulder. After 4 months of PT I would have thought I would mend myself. Sadly, an MRI confirmed I had about 8 different tears in my arm. I knew I was going to have to get surgery, so I booked it exactly 4 months after my knee surgery. After 6 weeks, I was cleared to start my shoulder PT. This road to recovery has had its ups and downs. I have really pushed through and had an amazing team of therapists working with me along with cheerful aids. I bounce back from knee surgery and ran in the Broad Street Run as well as walk 16.5 miles overnight to raise awareness for Suicide Prevention. Now I am almost completed with shoulder PT. The sky is the limit.
3DPT: What was your favorite part of coming to physical therapy?
Aubrey: My favorite part about going to PT is that everyone was always so happy to see you. There have been days when I had a bad day at work or even felt sorry for myself because my progress was slow. Although when I went to the office and completed my PT I felt 100% better and was reassured that my healing and progression was how my body is healing. Some people are faster than others. It really builds up your confidence knowing you have a great team behind you helping you through what you think are tough times.
3DPT: What goals do you have after leaving physical therapy?
Aubrey: The goals I have after leaving PT are to be able to compete alongside my husband again in Olympic Weightlifting. Fingers crossed I get on that platform again December of this year. (1 year after shoulder surgery)
3DPT: What was the hardest part/biggest obstacle of your physical therapy?
Aubrey: The hardest part about PT was feeling defeated sometimes. There were times when I would do a movement and it would remind me that I am not 100%. After knee surgery when I started doing squats again with a kettlebell, they were the hardest thing I ever did. When I finished I got ice and had silent tears. It really put things in perspective. Slow and steady. I learned from that and lived and breathed by it, Patience is key. I still have bad days with PT but I move on. Tomorrow is another day and I am stronger today than I was yesterday.
3DPT: What are your impressions of 3DPT?
Aubrey: My impression of 3DPT…I have to say this is one of the BEST PT's in the area. I have gone to several and none of them come close to the services I have received here. TheraBlade is an amazing tool that has helped significantly with my recovery after both surgeries. They therapists, interns, aides, and reception have all been amazing. To include the billing department. Any issues I have had, always get resolved immediately. I have to thank Dr. Sarah Glynn and my husband Jayme, for without them I would have never known of such an amazing company that not only treats you to be well, but also treats you like family when there.