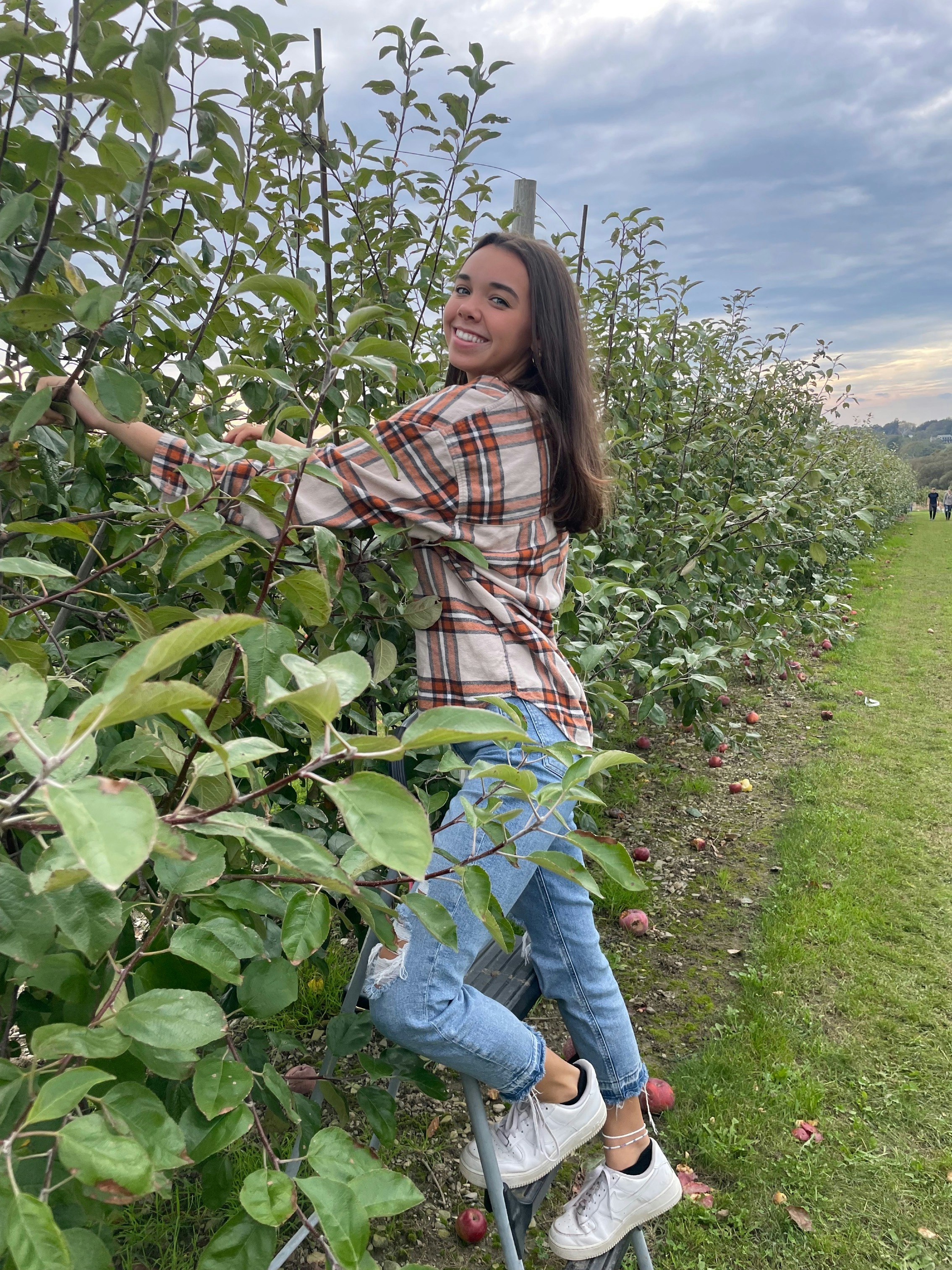 Riley is a high school athlete, who throughout her athletic career, has had some minor injuries that brought her to 3DPT over the years. Each time, Dr. Carlie Strazzullo got her back on (the running!) track in no time! But in August 2021, Riley was back at 3DPT Tabernacle for a very different reason. Riley was involved in a very serious car accident where her car flipped multiple times. She was lucky to walk away alive, though she was left with a broken arm and a severe concussion. Unlike Riley's past visits to 3DPT, her rehab has been a long and tough journey, both physically and mentally. But with support from Carlie and PT pup, Parker, Riley has come a long way! She's looking forward to getting back to running, swimming and the normal activities she used to do.
Here's what she had to say about her injuries and rehab at 3DPT Tabernacle:
3DPT: Tell us about what brought you to physical therapy and how it affected your life.
Riley: Since my sophomore year of high school, I've been at 3 Dimensional Physical Therapy for various other injuries while running cross country and track. In early August, I got into a severe driving accident where my car flipped multiple times. I ended up shattering my left humerus and having a severe concussion. After getting prescribed physical therapy for recovery, I called Carly at the Tabernacle 3 Dimensional Physical Therapy right away.
3DPT: Tell us a little about your recovery process. What has been the hardest part of your therapy?
Riley: My recovery has been a long, emotional, and painful process. With all the downs I went through, there were also many ups. In recovery, there is a continuous process of facing new challenges. The most frustrating part I encountered during my recovery was having to bend my arm through the pain. Luckily, Carly was there the whole time, holding my hand. At times I would get discouraged with blocks in my progress. The process of healing a concussion has also been really hard. It's a long process to heal both things.
3DPT: What advice would you give to other people who suffered similar injuries or going through the same situation?
Riley: My advice would be that this process is a marathon, not a sprint. The healing process takes time, and that's normal with any setback in life. Concussions can also take a really long time to heal because your brain is healing. Be kind to yourself, do not rush the healing process, always communicate with your therapist about how you're feeling, and always say "Hi" to Parker.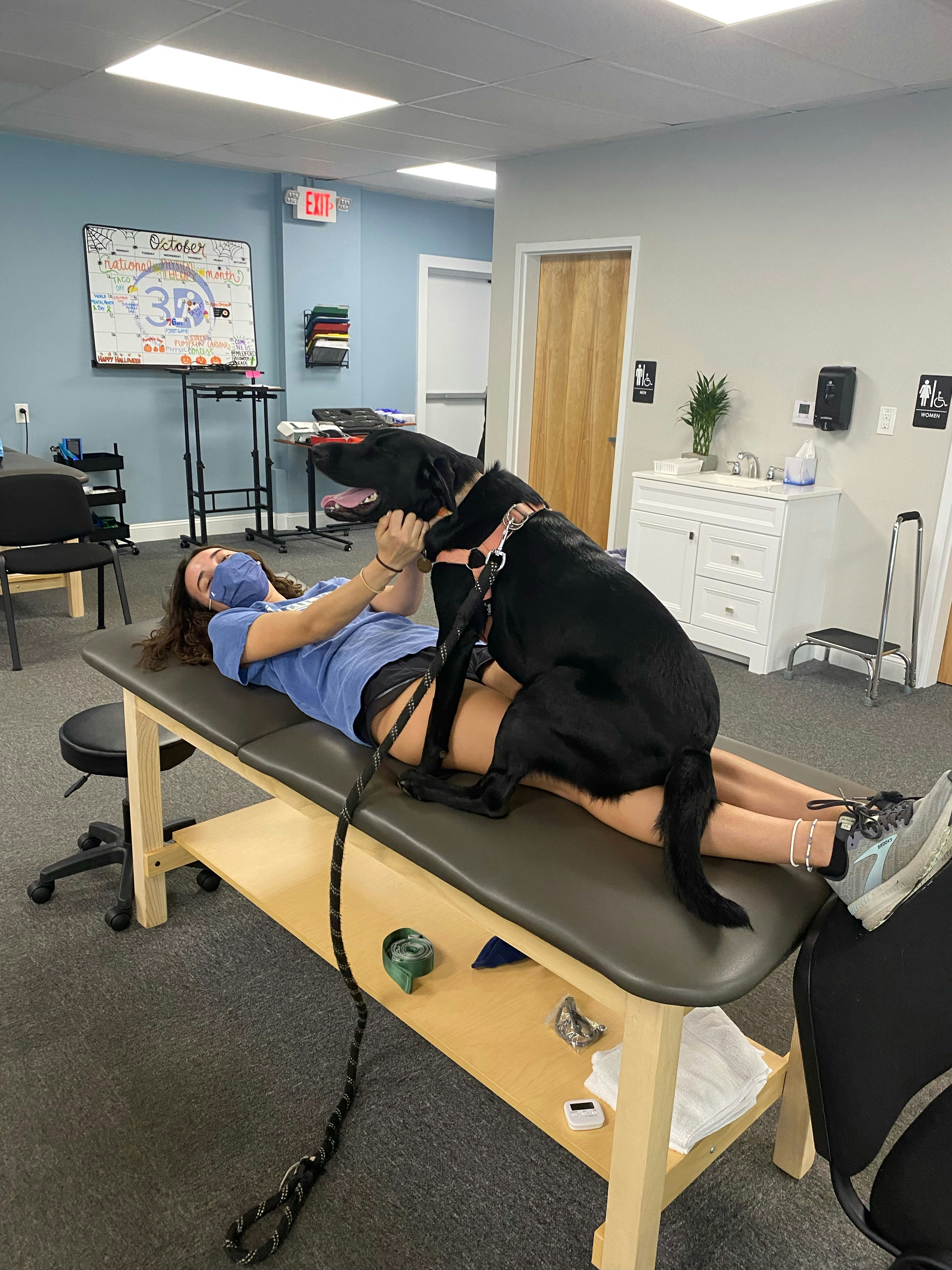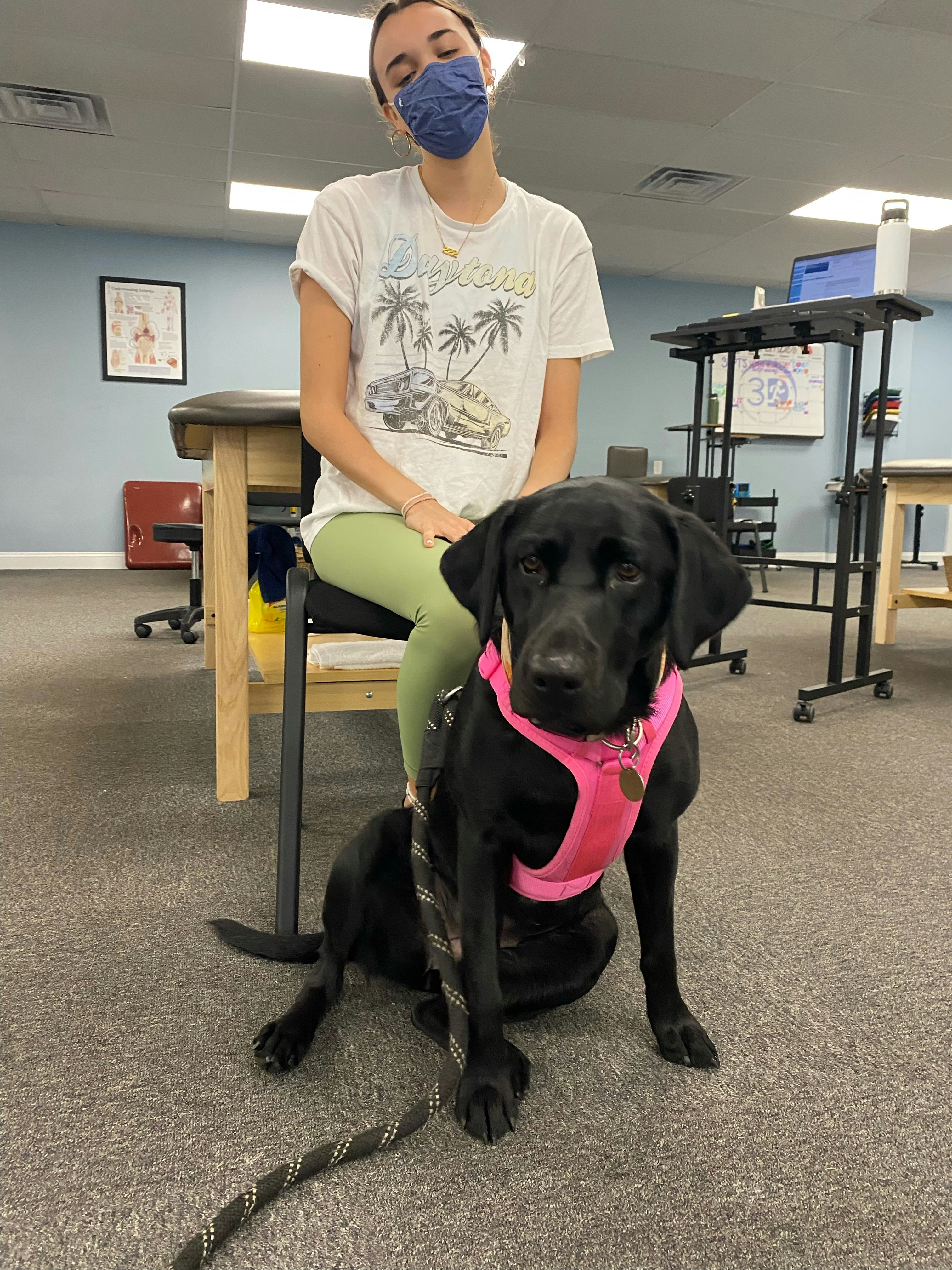 3DPT: Why would you recommend 3 Dimensional Physical Therapy?
Riley: 3 Dimensional Physical Therapy is the most amazing place to recover at. I've been with 3DPT for about four years now, and within those years, I was faced with various types of injuries. I leave every therapy session educated on the cause, effects and the steps I need to take in order to heal properly and prevent further injuries. In the healing process from my recent accident, I have scripted Pt for my sprained hand, humerus, and concussion. Instead of going to multiple therapists, Carly was able to accommodate all of my PT needs. Over the years I've been there, Carly has become like an older sister, mom, and therapist wrapped up into one I am so grateful for. All the 3 Dimensional physical therapists put so much time into making sure you're healing correctly and do it with grace and kindness.
3DPT: What are you able to do now that you may not have been able to do with your injury?
Riley: I am looking forward to getting back to the simple things of life. Opening jars, brushing my hair, mountain climbers, and so much more. I am also excited to get back on the track and run and swim again in the pool. Thank you 3 Dimensional Physical Therapy for all that you do!
Click here to make an appointment with a 3DPT Physical Therapist