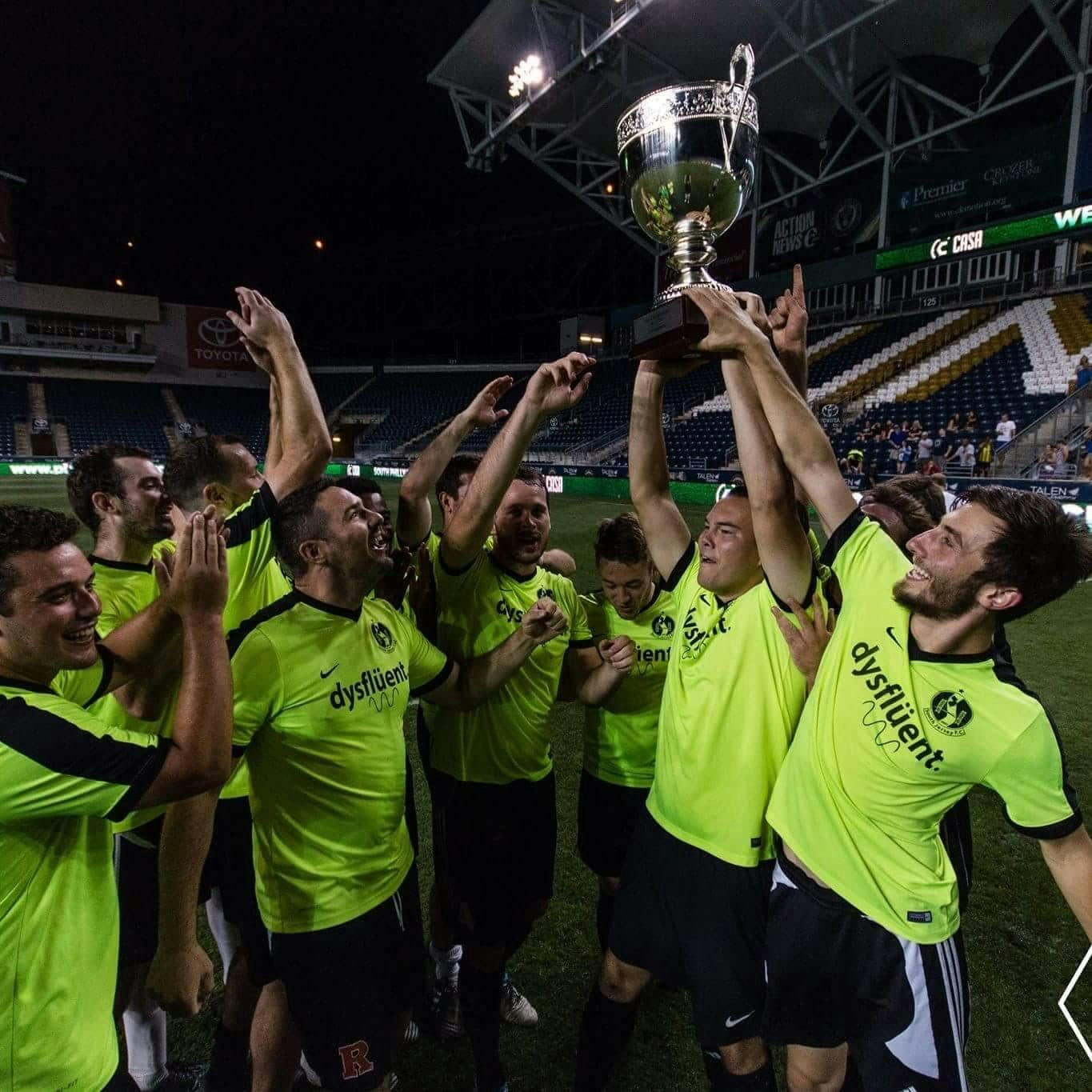 Zach Jepson is an avid soccer player and coach, but an ACL tear left him feeling hopeless he'd return to the field anytime soon. He came to 3DPT for "Prehab" to set him up for a successful post-surgery recovery, but along the way, Zach discovered that he may not need surgery and his PT program has helped him get ready to return to soccer this summer! Read more about Zach's story below:
3DPT: Tell us about your injury that brought you to physical therapy and how it affected your life.
Zach: I completely tore my left ACL in a non-contact soccer injury. I'm an extremely active person between soccer, running, and other recreational activities. My initial plan coming to physical therapy was to make sure that everything was as strong as it could be for the best results post surgery and I thought Chuck would be able to do that. Each session though I've gotten stronger and stronger and pushing myself farther to the point I may not need surgery at all.
Truthfully, this was my first major injury at 31 years old and it devastated me.
3DPT: Tell us a little about your recovery process. What was/has been the hardest part of your therapy? Has the COVID-19 quarantine affected your PT progress at all?
Zach: My recovery process has been different than most. I'm technically in the pre-op stage of an ACL reconstruction but in the midst of all of this, we've kinda discovered that I'm someone known as a "coper". It's looking like I'm going to not need the surgery. I'm already able to return to sports and it's only been 65 days since the injury. To quote Chuck, "No ACL, no problem!"
The hardest part of all of this has been all mental. I can do things but I'm scared or overthink them. Chuck has been integral in giving me the confidence to pass these mental hurdles. Fortunately for me, COVID hasn't really affected me as far as my recovery. If anything, it has given me more time to prove that I don't need surgery. Turning lemons into lemonade.
3DPT: What advice would you give to other people who suffered similar injuries?
Zach: Grieve. It took me a few days to hit that point where I had that emotional release where I felt that I had let everything out. Don't be afraid of it. When you finally hit that point is when you can focus on getting better and never looking back.
3DPT: Why would you recommend 3DPT?
Zach: 3D has been great! With my unique situation and recovery plan, Chuck and I have collaborated to create plans and workouts that will get me back to where I want to be. This collaboration and freedom to change things up is why 3D really is a dimension above other Physical Therapy places.
3DPT: What are you most looking forward to this summer especially if you're feeling better?
Zach: Depending on how the world looks like this summer, I'm just looking forward to getting back on the pitch as both a player and a coach. The original timeline had me possibly playing again in the middle of 2021….I'm getting back into action Spring/Summer 2020. I'd say this is a success story.
3DPT: Who's your favorite athlete and why?
That's a tough one. There's so many. But you know what? Professional athletes get their publicity all the time. My favorite athlete is anyone who's overcome a severe injury to get back to doing what they love. Every one of you inspires an injured person to keep at it. You all inspired me. Thank you for not giving up!
Watch this video to see Zach's PT in action and how far he's come
An ACL injury is not to be taken lightly! If surgery is needed to repair an ACL tear, prehabilitation – PT before ACL surgery – can help you strengthen your muscles for better results after surgery. Click here to read more about prehabilitation.
Your 3DPT Physical therapist can work with you to prep for surgery, or like in Zach's case, will help develop a physical therapy plan that can help determine if surgery is needed.
Click here to read more about being a "coper".
Zach's made amazing progress and through PT has realized that not only may he not need surgery for his injury, he's gotten stronger and is ready to return to soccer sooner than imagined. Congratulations, Zach!