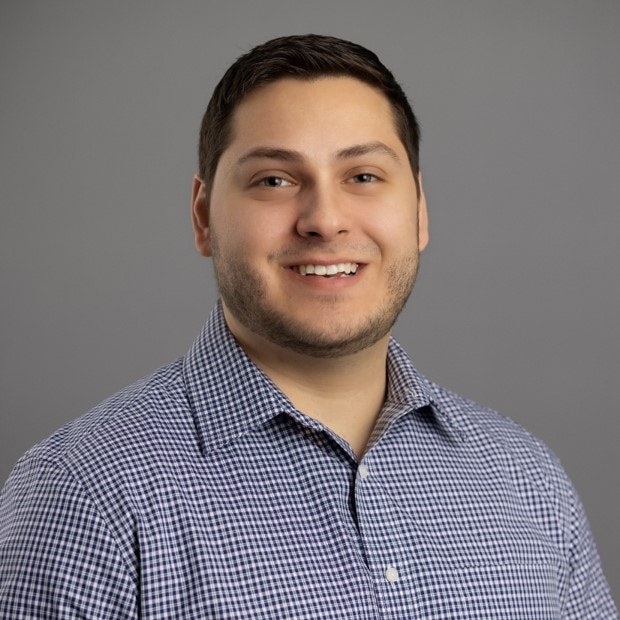 Daniel Passafiume
PT, DPT
Education
Doctorate in Physical Therapy, University of Scranton
Bachelors of Exercise Science, University of Dayton
Webster Schroeder High School, Webster, NY
Treatment Areas of Interest:
Generalized Outpatient Orthopedics, Sports Related Injuries, Post-operative Joint Replacements, Balance/Coordination Training
Why I became a Physical Therapist:
For as long as I can remember, I have had a love for sports and physical activity. In High School, I played baseball and basketball and saw my fair share of sports related injuries with both sports. My passion for sports has now introduced me to the wonders and complexities of the human body and human performance. This interest carried with me throughout my educational career including Anatomy and Physiology and I have never looked back since. During college, I volunteered as a cancer exercise instructor and shadowed many hours in multiple PT clinics which fostered a love for PT and the true impact the profession has on individuals beyond sports. I enjoyed connecting with people and knew I had an opportunity to improve the lives of others through both a physical and holistic approach. Now that I am a licensed PT working for 3DPT, I have the chance to use my knowledge and skills to help treat anyone that comes into the clinic.

What I feel are the most important qualities in a physical therapist
As a PT, I believe it is important to be respectful and accountable while progressing patients toward their goals. Listening intently to my patients background and stories have allowed me to understand what motivates them to push themselves and also to connect on a personal level. Although many people see PT as hard work, I love having fun! So I incorporate patient interests and hobbies to apply in numerous ways throughout the treatment session to keep patients engaged while reaching their goals.
Personal interests & hobbies:
In my spare time you can find me rooting for the Buffalo Bills, playing golf, listening to country music, or looking for the next good spot to hike. Dogs are one of my passions in life. Dogs bring out the best in people and have always been a part of my life. One day I hope to get a dog of my own (preferably a black lab!) to go on numerous adventures with.
I love to travel as much as possible, especially to the beach. I grew up in Western NY but I HATE the cold. During the Summer, I'll be sure to try and venture out to the Jersey Shore and find the beach as often as I can.