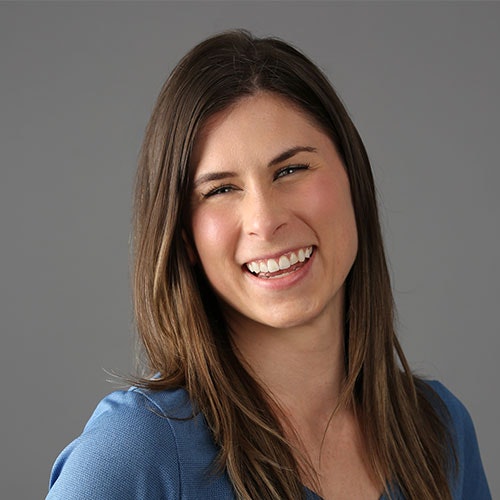 Education
Doctorate in Physical Therapy, Stockton University
Bachelors of Science in Health Science, Stockton University

Why did you become a Physical Therapist
Just before starting college, I found myself seeking inspiration on what direction I should take my education and career goals. Drawing from my own success and motivation with fitness and training, I walked into a Physical Therapist's office to shadow, and I was hooked. The attention and hands-on care provided to patients created an environment of support and progress that captured me. For my academic career, I threw myself fully into the pursuit of Physical Therapy and personal wellness. I was fascinated by the incredible ability of the human body to heal itself, and I used the skills I gained to evoke healing on both the physical and mental levels. I developed a special interest in working with the athletic population through my time treating Stockton's collegiate athletes of all sports. My mentor also provided me with a strong affiliation to hands-on therapy, helping to guide patients through their rehabilitative journey. It's truly rewarding to have an impact on their overall quality of life!
What areas do you like to treat/specialties?
I have a variety of interests and am eager to continue to broaden my education and experiences. My training with McKenzie Mechanical Diagnosis and Therapy provides me the skills to assess and treat spinal ailments from the neck to the tailbone. I am also well-experienced with vestibular therapy to assist with balance, stability, and vertigo. My history of working in a training room, combined with my own interests as a yoga instructor leave me with a passion for treating the athletic population, whether you're in your prime, or happy being a weekend warrior.
What do you feel are the most important qualities in a physical therapist?
A Physical Therapist provides their expertise on the human body, and their knowledge on how the musculoskeletal and neurological systems work towards a treatment plan. An effective therapist will go beyond that and serve as a companion throughout a patient's journey. A therapist should practice active listening to ensure they are responsive to a patient's progress and feedback; adjusting the plan of care as needed. They should have integrity, ensuring there is transparency and honesty when discussing treatment plans and outcomes. A therapist should also be a life-long learner. New techniques and treatments may become accessible within the clinic, or just the chance to hone and perfect old skills. A therapist who is continually learning will have the opportunity to provide more effective care. I strive to implement these qualities with my patients so I can assist them to return to doing what they love.
Personal Interests/hobbies
I enjoy being out in the world and taking in everything I can. I like to be outside, whether walking through familiar parks, or discovering new hiking trails. The answer is always 'yes' to an opportunity to travel, and I hope to continue to see new countries and visit more states. My green thumb is also getting stronger, and I would love to gush about my succulents. I have always been passionate about yoga, and became certified and started teaching classes. I enjoy bringing my therapist expertise to my classes, and hope to integrate some of those moves into the clinic as well! And there is nothing wrong with being a homebody either! I do enjoy a good nap snuggled up with my cats, Jinx and Loki. My husband and I love to cook and try putting together dishes from all kinds of cuisines.