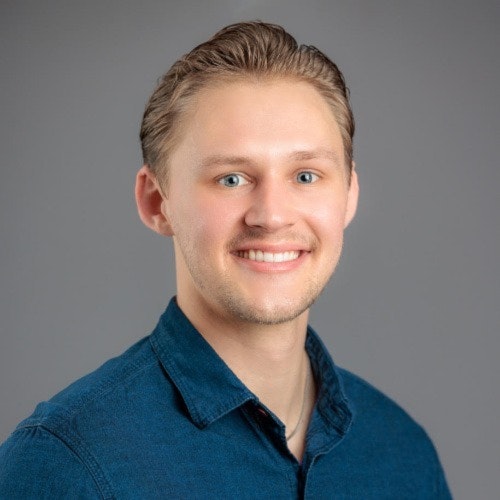 Education
Doctorate of Physical Therapy, Arcadia University
Bachelors of Science in Exercise Science, University of Scranton
North Penn High School, Lansdale, PA
Treatment Areas of Interest/Specialities
I always enjoy working with athletes, mostly due to the high levels of motivation and work ethic that this patient population possesses. In the past, I've also had a lot of experience treating patients with shoulder and balance deficits.
Why I Became a physical therapist
Growing up as an athlete, I sustained several injuries along the way and began to appreciate the journey of recovery. I found a lot of interest in how the body can become injured, and the rehabilitation process required to overcome the injury. I also genuinely enjoy working in a healthcare profession, forming relationships with people, and knowing that I can play a role in making them feel better!
What do you feel are the most important qualities of a physical therapist?
I believe connection is an important quality for all physical therapists to have. We need our patients to trust us, for them to believe that we will do everything we can to lead them to recovery. We want to create a positive environment for our patients as they work through this difficult time in their lives. All of this relates to a physical therapist's ability to connect. Also, a physical therapist's dedication can not be undervalued. There are cases that can be more difficult to solve, and it can often be the extra time a therapist spends researching the case that will determine the right process to get the patient better. It is in times like this that dedication is crucial.
Personal Interests/Hobbies
I enjoy resistance training, running, biking, hiking, pickleball, pretty much anything movement-related. When I'm not moving, I like to sit back and watch my beloved Philly sports teams, the Phillies, Eagles, and Sixers.