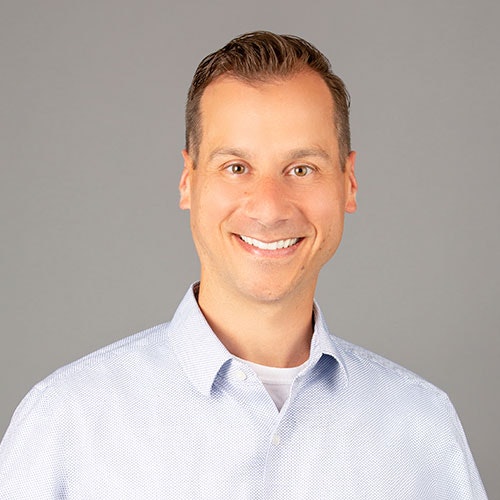 Ken Guzzardo
PT, DPT, OCS, SCS, 3DPT Owner
Education
Doctorate of Physical Therapy, Temple University
Master of Science in Physical Therapy, Thomas Jefferson University
Bachelor of Science in Biology, St. Joseph's University
Spring-Ford High School, Royersford, PA
Certifications
Board Certified Orthopedic Clinical Specialist
Board Certified Sports Clinical Specialist
Active Release Techniques® Upper Extremity Provider
Certified F.R. Upper Limb Provider
Certified in Selective Functional Movement Assessment (SFMA) (2015)
Certified Clinical Instructor
Certified Golf Fitness Instructor
LSVT-BIG (Parkinson's)
ImPACT Trained Physical Therapist for Concussion Management
Additional Professional Experience
United States Olympic Training Center, Lake Placid (2021)
United States Olympic Training Center, Colorado Springs (2018)
Arcadia University Lab Instructor (2011 – 2016)
Drexel University Adjunct Assistant Faculty (2011 – 2013)
Camden Riversharks (2010 – 2013)
Cinnaminson High School Football Team (2010 – 2014)
Research study on injury risk in high school and collegiate baseball (2011-current)
Treatment areas of interest/Specialties
I like treating everything! I really enjoy helping people, whether they are 8 or 98. Everyone has a problem and a goal – the fun part is trying to figure out how to help each individual the right way for them.
Why I became a Physical Therapist
Growing up, I was always interested in sports and science. My mother is a retired nurse, so I got to see first-hand the satisfaction of helping people each and every day. I wanted a profession that could provide a challenge of constantly learning and reading to stay current as a clinician as well as have the ability to make a positive impact in the lives of others. Physical Therapy is the dream job for me.
Why did you choose to open 3DPT in 2011?
I have been fortunate to work in several different settings in PA and NJ since graduating PT school. I have learned from each company I have worked for, and 3D is the culmination of this professional education. The root of the company is caring. As owners, we care about each and every staff member we work with, as well as with each and every patient we are able to help. This is the reason that many co-workers and patients have become friends even after they have moved on from 3DPT. We wanted to build a company where people actually wanted to come to work and patients wanted to come in for their appointments, and I'd say we have succeeded!
What do you feel are the most important qualities in a physical therapist?
The desire to learn, ability to listen to your clients, flexibility to treat each individual as an individual not use the same treatment for each person, empathy, and compassion. I also feel that being humble is important because we do not know everything. It's ok to admit that you don't know something to a patient as long as you research the new technique and are constantly improving yourself both personally and professionally.
Personal interests/hobbies
I live in Medford with my wife and two daughters. I enjoy spending time with my family. We try to get to the Jersey shore as well as travel often (especially Disney World). I also like to watch as much Philadelphia sports as I can (which isn't as much because I'm usually with my kids somewhere!).
Ken is one of 6 PTs in South Jersey who are dual certified as orthopedic and sports specialists (5 of the 6 work at 3DPT!)