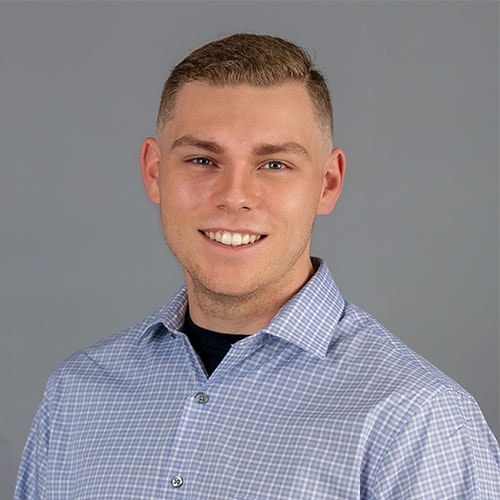 Education
Doctorate in Physical Therapy, Widener University
Bachelors of Art in Psychology; Pre-Physical Therapy, Widener University
Bishop Shanahan High School
Certifications
Selective Functional Movement Assessment Level 1
Dry Needling Certified
Treatment Areas of Interest/Specialties
The two areas that I enjoy treating include sports injuries and balance disorders. Being able to help athletes persevere and return to their sport is very gratifying, and helping those with balance disorders is fun because they gain confidence with each visit! Being able to help anyone that walks through the door is something that I strive for each day.
Why I became a physical therapist
Growing up I participated in various sports and sustained quite a few injuries that required surgery and physical therapy. Physical therapy allowed me to return to playing sports, which was such a big part of my life. I was 13 years old when I finished my first round of therapy and from that moment on I wanted to help other people return to whatever they were passionate about!
What do you feel are the most important qualities in a physical therapist
The most important quality that a physical therapist must possess is the ability to listen. As a therapist, listening to your patients allows you to individualize treatment options to best fit that person and it also demonstrates that you value their voice as well.
Personal Interests/Hobbies
Outside of work, I enjoy anything and everything outdoors (hiking, fishing, kayaking). I enjoy going on nature hikes on local trails and hope to visit as many national parks as I can. I am also a Philadelphia sports fanatic and enjoy attending games with family and friends.