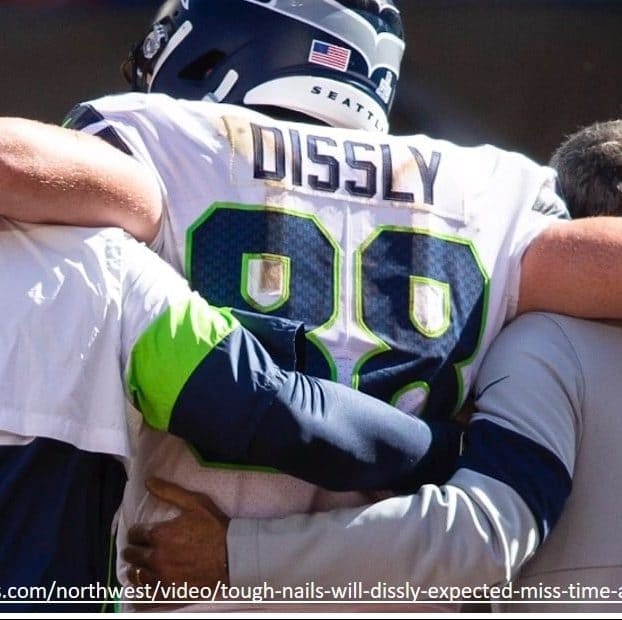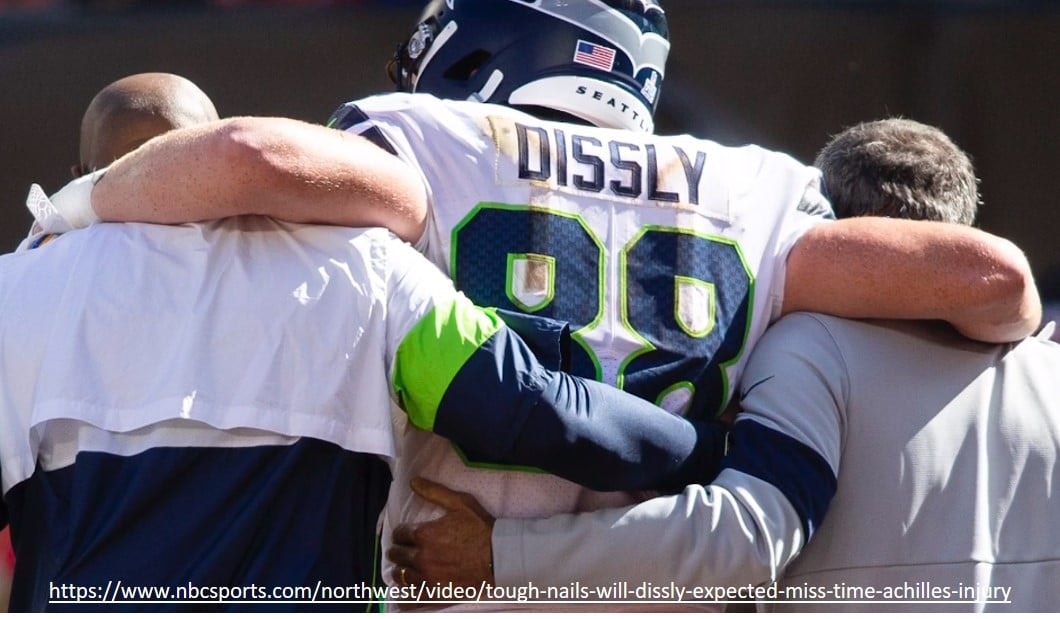 Week 6 of the NFL season did not disappoint in terms of more player injuries..!
One injury that stands out is the Achilles tendon tear of the Seahawks, Will Dissly. Dissly went down with the injury after making a quick cut for a reception. Quick pivoting and sudden acceleration are common causes of Achilles tears as the tendon gets overstretched. Dissly had a season ending injury last year as well, so hopefully he will have a better recovery this time around. An Achilles tear can be a tough injury to recover from. Fans of the Eagles know the impact an Achilles tear can have after watching Sidney Jones get beat plenty more times on Sunday. He tore his Achilles 2 years ago and from the looks of it still has not fully recovered. Let's look into more detail about what goes on with an Achilles tear.
Earlier in the season we covered calf strains (click here to read about that) and the impact they can have on an athlete. An Achilles tear affects the tendon that attaches the calf muscle to the heel bone. The Achilles is the strongest tendon in the body, withstanding forces up to 7 times bodyweight with running activities but if there are issues in the muscle or the tendon itself, it can be vulnerable to a full tear. Besides elite athletes, Achilles tears are common in the weekend warrior – the middle-aged person who works all week then does strenuous workouts on the weekend. Frequently the feeling that accompanies an Achilles tear is like being kicked in the calf with a burning pain following.
It is important to get medical treatment quickly after this injury to prevent the tendon from rolling up. Depending on the tear and healing potential, surgery can be avoided, but the treatment times are much longer. Surgery has demonstrated good results and can be relatively non-invasive depending on the extent of tear. Rehab following an Achilles tear is a slow progression to prevent damaging either the tendon itself or the surgical repair. Since the tendon has to accept the body weight with each step it is important to allow proper healing. Regaining motion through the tendon takes time which is also at the expense of muscle strength. The normal patient will usually be back to regular activities after 4-6 months assuming no complications. For the NFL athlete they need to rehab up to explosive strength or else they end up 5 steps behind as we have seen with Sidney Jones. Dissly is a young player and had been having a good year prior to the injury so hopefully he is motivated to get back to full strength for the start of next season.
Categorized as: Ankle & Foot,Blog