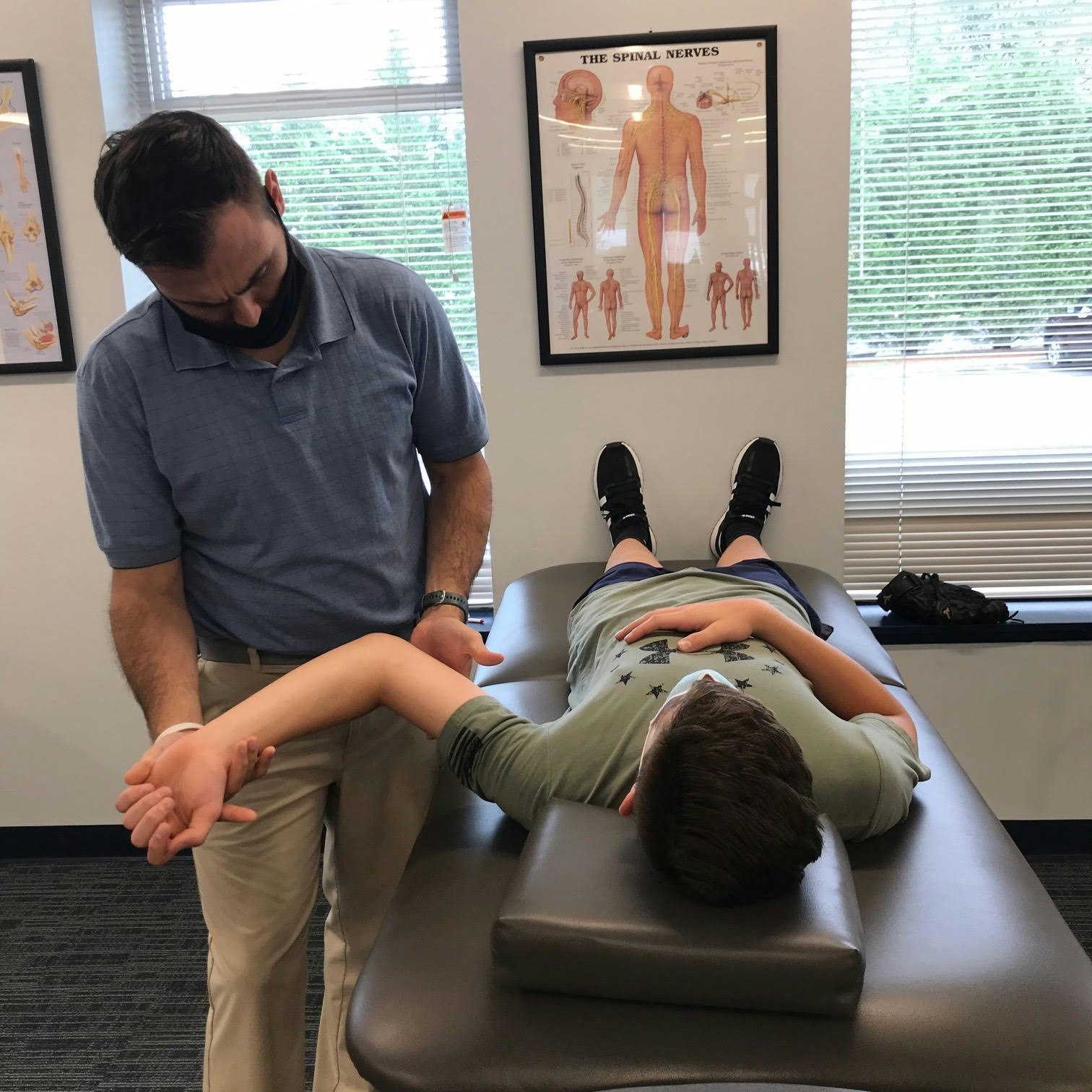 When I am asked why I became a physical therapist, the short answer I give is that I was exposed to the profession as an injured athlete in high school and college. During this time I learned a lot about the rehabilitation process and how physical therapists can play a crucial role in improving a person's quality of life. I loved how the profession requires a combination of anatomy, science, exercising and always getting to meet new people and having the privilege to make a difference in their lives. As I enter the 10th year of my PT career, I reflect on the determination and desire I still have to reach my goals in providing an exceptional level of care, help push our profession forward and to help young therapists reach their goals. The drive and commitment I have everyday to reach these goals began senior year of high school in 2003, when my career path turned in an unexpected direction.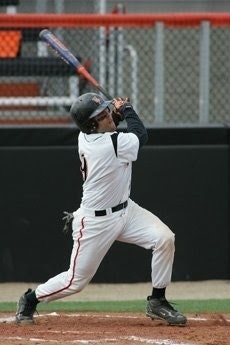 That year, I felt as if everything in my baseball career was falling in place. This was my 3rd season as a starting varsity outfielder and I was being scouted by numerous colleges and professional teams the prior year. I had worked tremendously hard in the offseason in the weight room, becoming a better fielder and hitter. The only concept I understood at that young age was to train, train and train as hard as I could. It didn't matter what I was doing, as long as I did it at 120% effort then it would be serving a purpose. My dream of playing professional baseball one day was becoming more of a goal for me. Training, practicing and playing was never work, it was always fun and I loved the team aspect of the game. I had never suffered a serious injury that kept me out of the game and I was in the best shape of my life that year, or so I had thought.
It was a very hot and humid morning in Florida during our high school baseball spring trip. Our team was playing our 7th game of the season, and I remember being off to a tremendous start of the season. During my first at-bat, we had runners on 1st & 2nd with 1 out. The count went to 2-0 and I knew the pitcher was going to have to put something over the plate on the next pitch. What I did not know was the next pitch was going to be one of my last of my high school career. The pitcher wound up and delivered a hanging slider over the plate and I crushed it to right center field. As I was headed to first base, I could see that the ball was sailing over the right fielder's head and I would no doubt have a chance at a triple. Once any hitter gets this feeling after they hit a ball, they turn it up to 5th gear on the base path. As I reached 2nd base, I pushed off the base with my right foot as I turned towards 3rd base. As soon as I pushed off I felt and heard a "pop" in my right hamstring. I limped to third base and managed to belly flop into third base with a triple. I remember rolling over on my back and feeling the stabbing pain in my upper hamstring. The next moments are a blur, but I remember seeing my 2 teammates Matt and Nick (pictured) standing over me. They picked me up and carried me off the field. Swelling and bruising would follow and it was a few days before I could bear any weight on the leg. The next series of events would lead my career in a completely different direction.
I would end up retearing my hamstring multiple times over the next month trying to get back on the field too quickly and not going through the comprehensive rehabilitation process required for such an extensive injury. My senior year and summer baseball season were lost, most opportunities to play at the next level were lost and the ability I had to sprint the way I could was lost. My first year at Seton Hall University I walked on the baseball team, or as I like to say, "limped on" and made the team. I played there for 2 years but was still never physically the same. It was extremely frustrating knowing I could compete on this level, but my chronic hamstring injuries would not allow me. I decided to transfer to William Paterson to start focusing more on school while still giving baseball another shot, because the passion I had for the sport was still strong and the program and coaching staff was top notch. However, it would be another disappointing and injury plagued season during my 3rd year of college.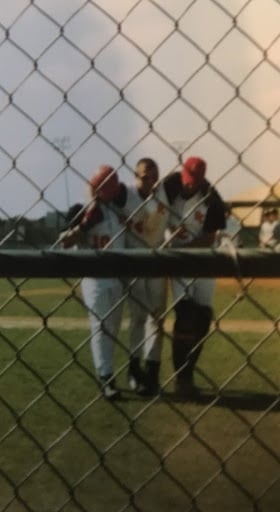 At this point, I was heartbroken and completely mentally and emotionally drained from what I went through during the previous 4 years. I never wanted to play again and felt resentment towards the game. Instead I wanted to focus on becoming a physical therapist and help people overcome physical limitations that are not allowing them to do the things they love to do in life. It was already cemented in my mind that any athletes who would be coming into my office for PT would receive every ounce of effort I could give to make sure they get back into sport and they do not have to endure what many athletes like myself did. As I was volunteering at multiple PT clinics during my 4th year of college, I spent time at a PT clinic with therapists who approached PT on a different level. They were more focused on the source of the problem, not just treating the symptoms. It was a completely different kind of PT that I was used to. I remember thinking to myself, man… where were these guys when I was struggling trying to stay healthy playing baseball.
When I found out I got into PT school later that year, I was ecstatic and felt accomplished. I was set to start my career next fall as a PT student, but deep down I knew I was not ready to quit on baseball yet. I knew I had one year of eligibility left to play baseball that spring as a 5th year senior, and quitting the game that I loved since I was 3 years old so much because of injuries, would be something that I would think about everyday of my life. I decided to give it another try but this time with a different approach. To prepare myself for that season, I decided to train at that same PT clinic I had volunteered at with their PT's and strength and conditioning staff. I trained not only hard, but much smarter this time, and addressed specific physical limitations that could increase the risk of getting hurt again. Now… I felt I was in the best shape of my life.
Sure enough, that year I started every game but one and did not miss a game due to injury. It was an incredible season; getting to compete in every game, the friendships that I still have today from teammates and playing the game at the level I wanted to. Seasons like this stay with an athlete for life. I truly understood during that season how addressing your physical conditions can have a significant impact on your overall well being and quality of life. Now as a PT helping others work through their physical limitations, I feel spoiled in a sense that I have the privilege of watching a patient's overall well being and quality of life improve as they get back to doing the things they love. I am grateful for that privilege everyday. Physical therapy not only helped give me that last season in college, but also gives me a purpose and an opportunity to make a difference each and everyday.
Categorized as: Articles