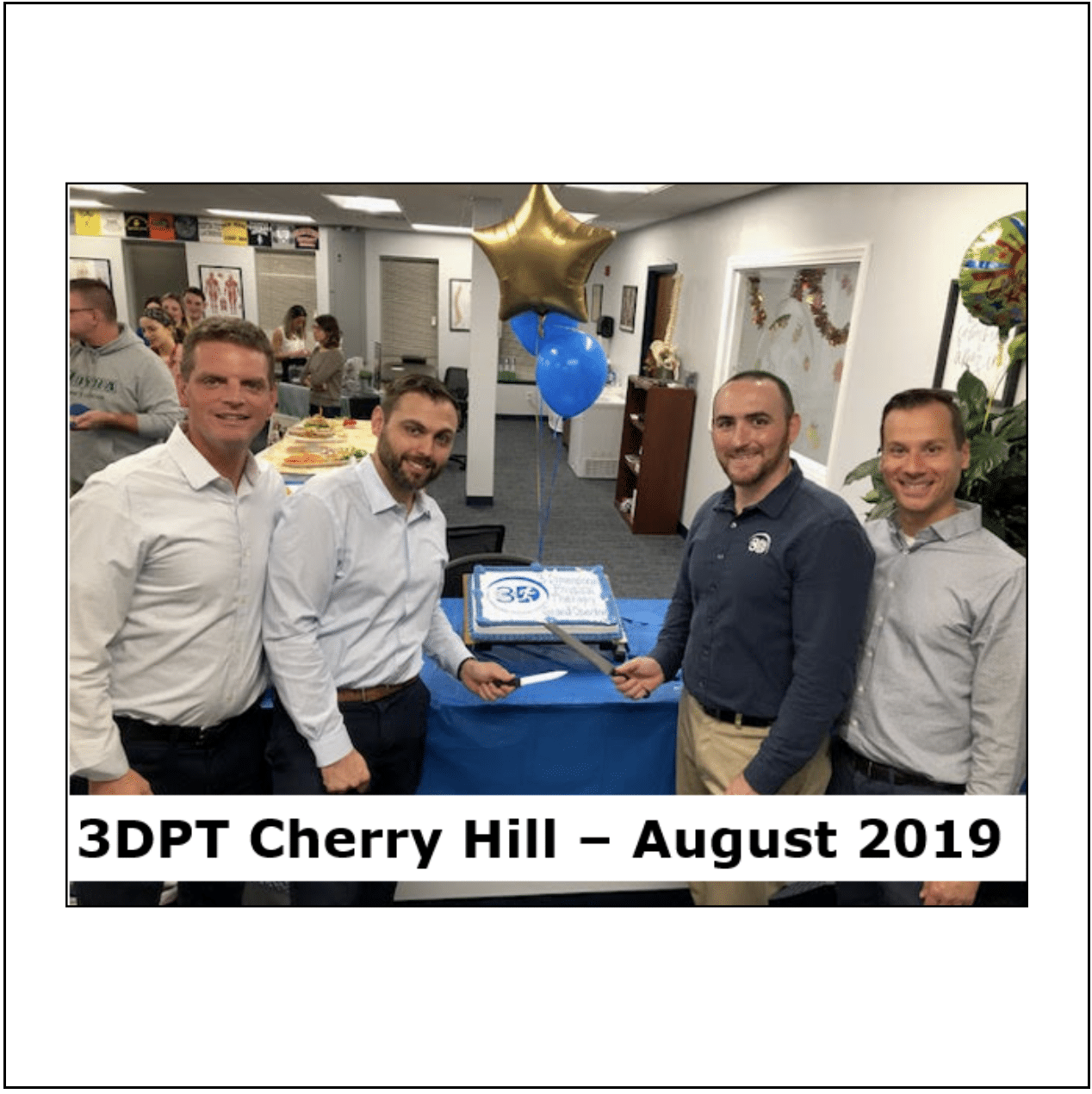 On August 1, 2019, 3 Dimensional Physical Therapy officially opened our 4th clinic in Cherry Hill, NJ.! Our first year in Cherry Hill has flown by and has been filled with lots of great people, events and of course physical therapy!
We started off with a Grand Opening celebration in September and even had Cherry Hill's mayor-to-be cut the inaugural ribbon. We've hosted events like a blood drive, a couple pop-up Barre classes with Barre3, injury prevention seminars and had the chance to participate in a few community events. We've hosted 2 students working toward their doctorates – first Brooke from the University of the Sciences and now Kristen from Arcadia. And best of all, we've gotten to work with some amazing patients throughout the year!
When Chuck and Anthony first met in graduate school, working together in their own clinic was just a dream. You can read that story here! Now the dream is a reality and they get to work alongside each other and a great team every day – Jen and Sam who welcome everyone with a smile at the front desk, Justin who helps patients during their sessions and even Jetty, our furriest employee 🙂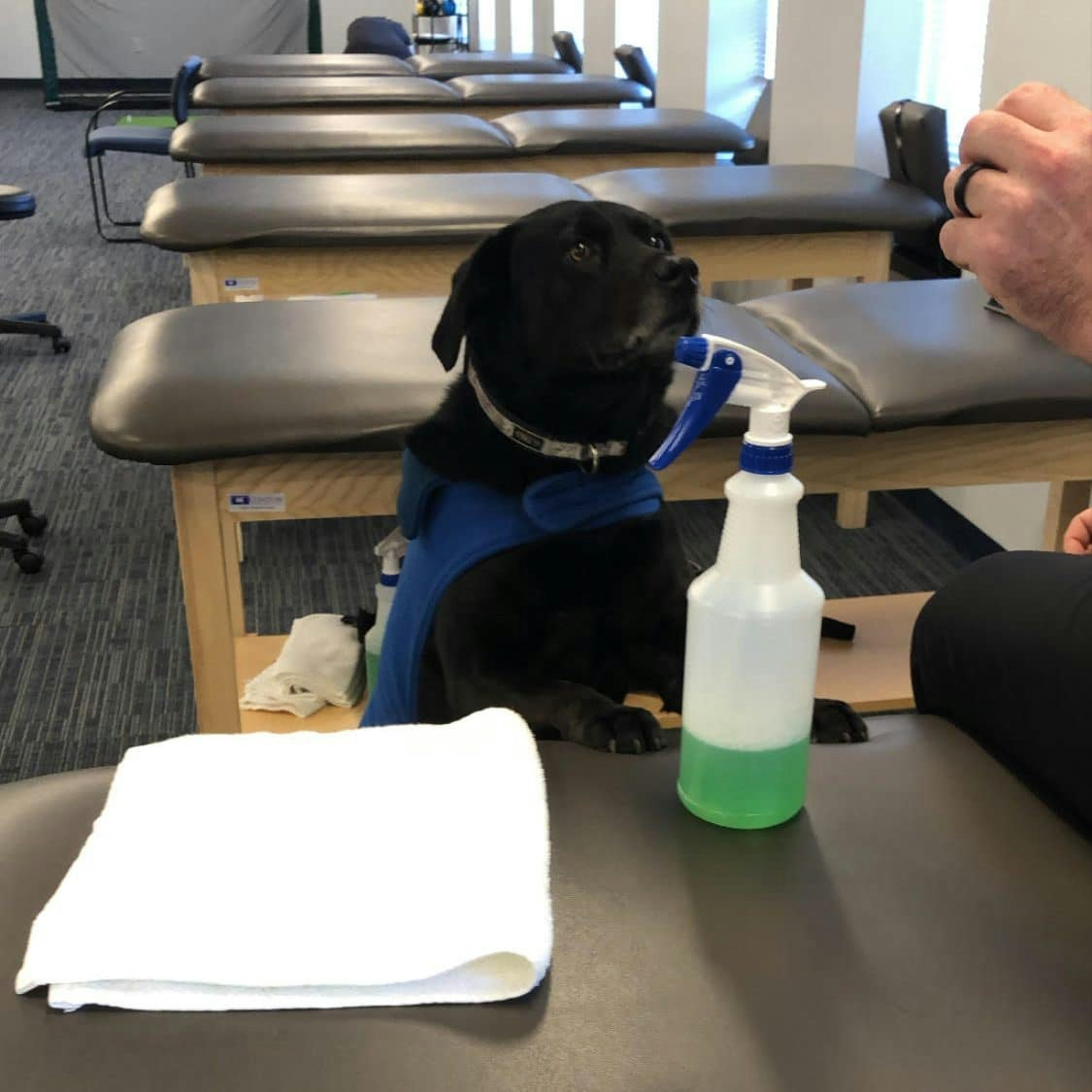 We're extremely grateful for the opportunity to help patients in the Cherry Hill community everyday and are looking forward to many more years in Cherry Hill!
Click here to see a video highlighting Cherry Hill's first year!
Categorized as: Articles