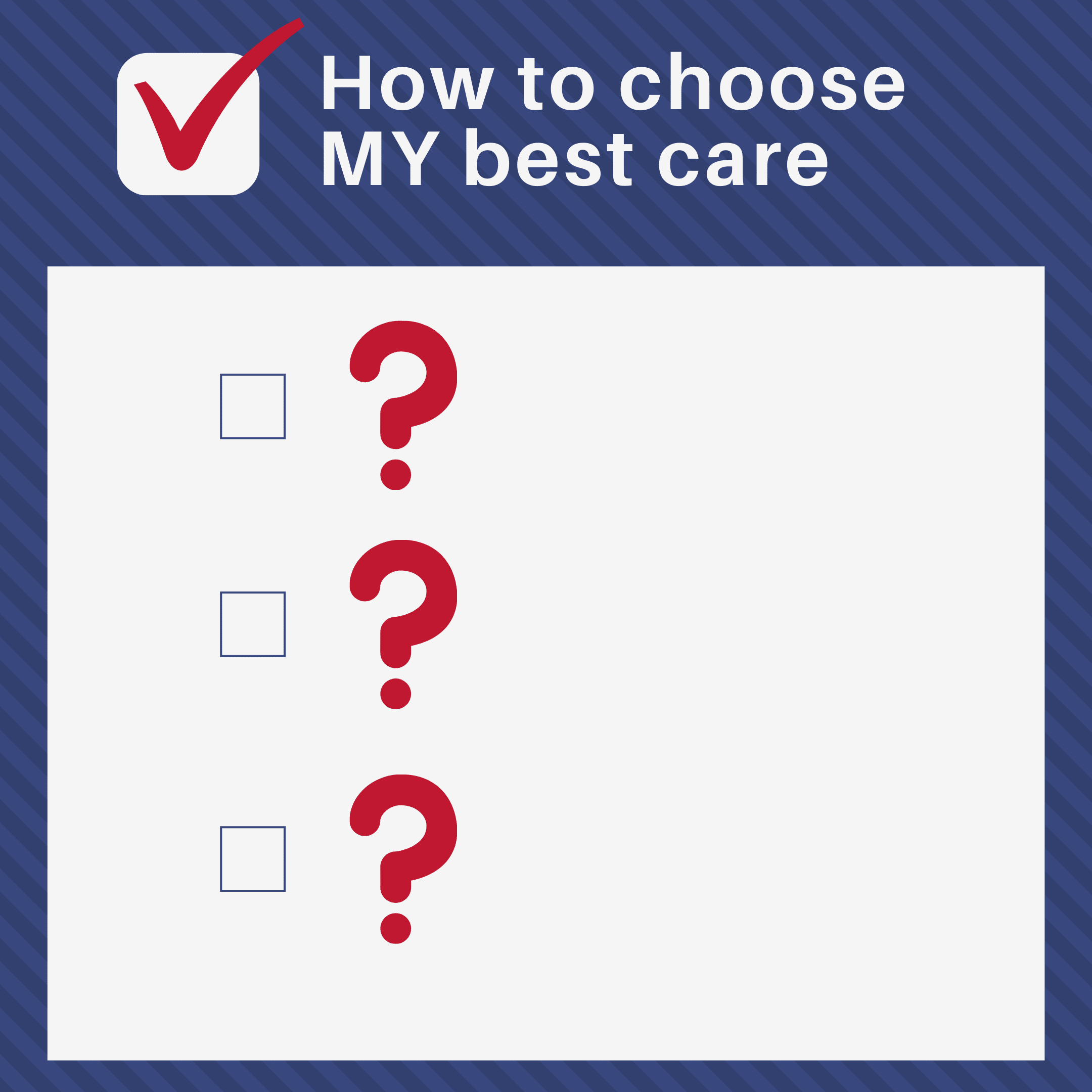 Did you know that you don't need a prescription to see a Physical Therapist? Most insurance companies allow you to see a licensed Physical Therapist for up to 30 days without a prescription. This is helpful especially in cases of vertigo or low back pain where early PT has been shown to not only get you better more quickly, but also save you and the healthcare industry time and money by avoiding unnecessary procedures.
If you have already seen a physician and have a prescription, here are some questions that you can ask to ensure you're in the right Physical Therapy office for you:
How many patients do your therapists see per hour?
Some companies will require their Physical Therapists to see 4-5 people per hour. This will limit both the amount of hands-on care you will receive, as well as limit the personal attention from the PT. Some people do not mind a higher volume clinic, but this is a great question to ask off the bat so that you understand the treatment that you will receive.

Will I be working with the same Physical Therapist each visit, and will they be providing the treatment?
This comes down to personal preference. Some people will feel more comfortable with the same clinician each visit, and some won't mind rotating based on schedules. Some companies do a great job with communication between staff members so that everyone is on the same page with treatment progression. Some people will want to work with just 1 PT during their session, and some will not mind who follows them through exercises.

Can you tell me upfront what my cost will be?
Transparency of healthcare pricing and billing practices is a hot topic right now. Did you know that an independent outpatient clinic will charge (and be reimbursed) less per visit than a corporate or hospital clinic? This could impact you if you have a large deductible plan or a high percentage copay. A company should be able to tell you before your visit what your financial responsibility will be in an honest and transparent way to allow you to make the best decision for you.

Do you have a specialist for my condition?
Physical Therapy school does a great job preparing PTs for practicing. We all come out of school a generalist, but start to specialize or at least have an area of interest based on our continuing education courses (New Jersey requires a minimum of 30 hours every two years), home study of research articles, and professional experience. There are also advanced certifications that may further specialize a PT perfectly for your condition. Getting you matched with the best person for your condition or goals could be invaluable to your care. For instance, a PT who is a runner or lifts weights would understand the goals and challenges of returning to those hobbies.
You are trading your time and money (copay or deductible) to entrust the clinician to help achieve your goals. You are not going to Physical Therapy because your shoulder hurts, you are choosing PT because you can't lift your child or put on a coat without pain. The relationship with your Physical Therapist is different than with other healthcare providers. We get to be your PT but also your coach, friend, and sometimes your cheerleader, along your recovery process. If there are issues or frustrations, please talk with your PT to see if there is a simple miscommunication or a way to improve your experience. Here are some questions that you can ask yourself to ensure you have chosen the right clinic:
Does the company live up to the promises made above?
The answers that you got to the questions above should be what you see in the clinic. If you were told 2 patients per hour, and your therapist is seeing 4 people each time you are in, then you should question that. Or if you have a PT aide running you through entire programs and weren't told that initially, you should have a conversation with your therapist.
Is my Physical Therapist listening to me?
Your PT should be hearing what you are saying, and adjusting treatment or explaining accordingly. There are some exercises or treatments that will hurt. These should be explained. Most should not hurt, so if something does bother you then the therapist should modify that treatment. PT should not mean pain and torture like it used to. PTs are better educated with pain science and are learning to improve tissue quality and function rather than just irritating or inflaming it. Your therapist should also not get defensive if you ask them questions, rather they should take that as a sign that you are interested and invested in your recovery!
Am I making the progress that I want?
Your Physical Therapist should be communicating with you throughout your course of PT about how your progress is going from their standpoint. You should be communicating with them about how your progress is going from your standpoint. If you think you're doing terrible and they think you're ready for discharge then there is a problem. This should be a regular conversation with your PT to make sure you are both on the same path towards recovery.
Does my Physical Therapist care about me?
This may sound corny, but this is also the most important item in this list. Your PT should be invested in your recovery! If you get the feeling that you are a number or another body, then your recovery probably will not go the way it should. This is the part that separates PTs from other healthcare professionals – we get to care about you and your recovery while being there with you multiple days per week for weeks and sometimes months of treatment.
Now that you know what to look for and the questions to ask for physical therapy , you can make the best decision possible for your recovery and rehabilitation choice. Don't be afraid to ask and question your PT, the front desk during your initial appointment, or your physician if you are directed to go to a specific clinic for your PT. What works for others may not be the best choice for you. In today's healthcare industry, you are your best advocate. When it comes to choosing your Physical Therapist, you do what is best for you!
Categorized as: Articles