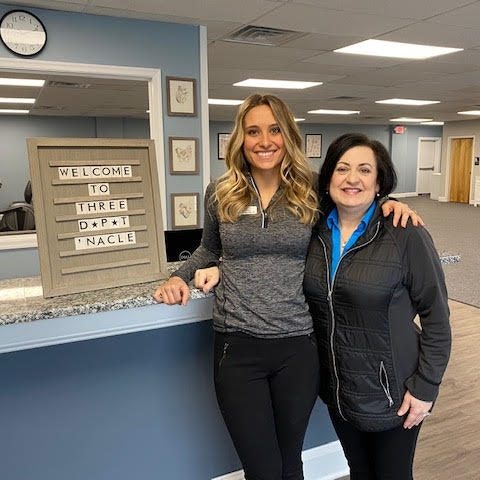 Gina came to 3DPT first as a Mom seeking PT for her son, then as a patient herself, and then was hired as a Front Desk administrator! The journey took 8 years to get her behind the desk at 3DPT in Tabernacle, but it was worth the wait and she is so happy to finally be part of the 3DPT family! A Philly girl at heart she's been in Tabernacle, NJ for the past 19 years with her husband Scott and two sons (Nick and Nate). And her very energetic doodle, Kimmo!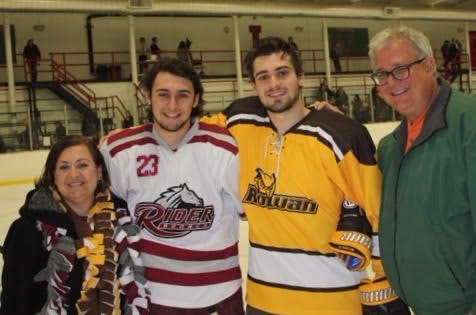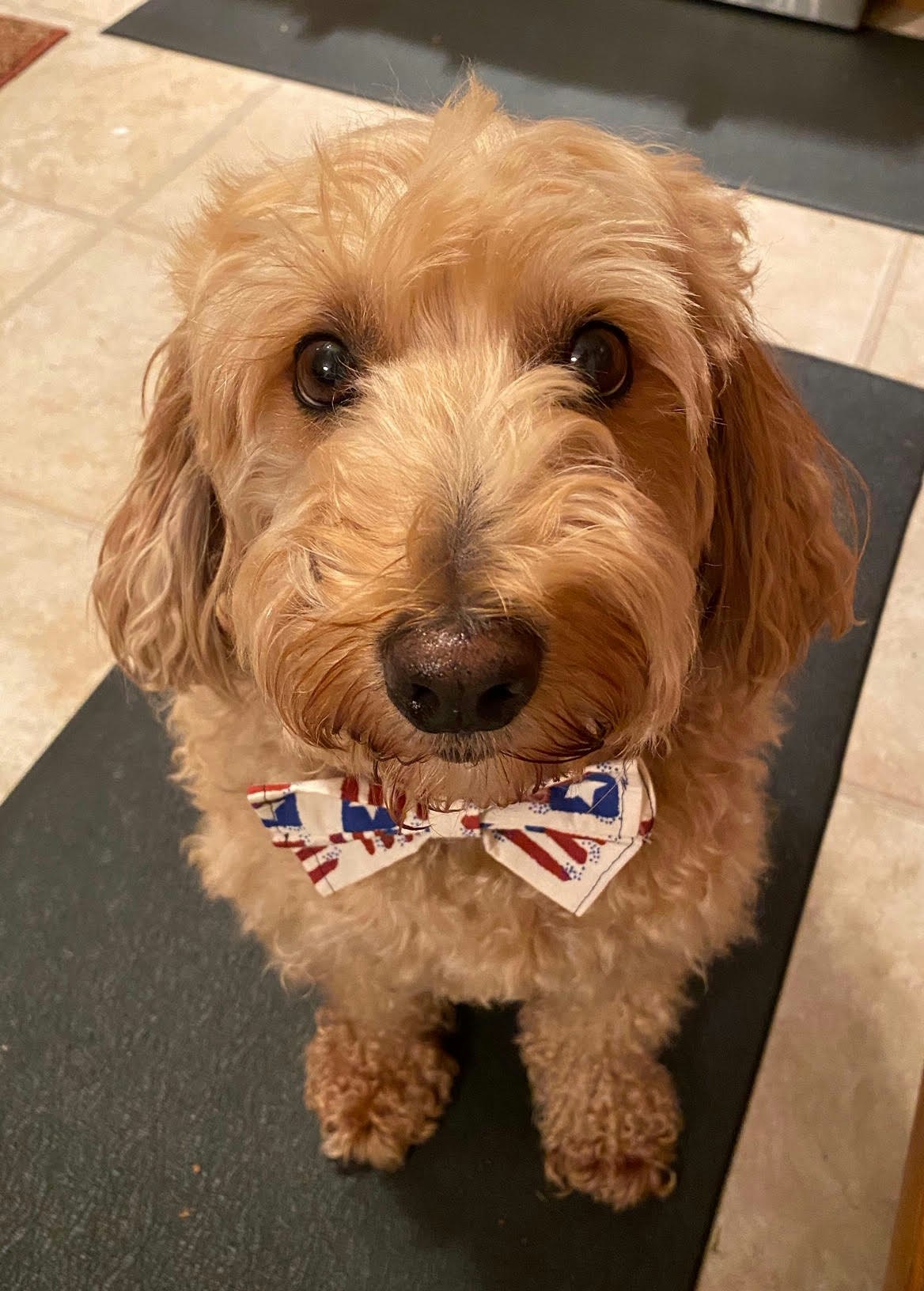 My Journey to 3DPT
My 3DPT journey began in 2012 when my son (in high school then) tore his ACL and needed physical therapy. At that time Ken (Guzzardo) and Jeff (Sallade), 3DPT's owners were just starting out and renting space inside the Pinelands Indoor Soccer Facility in Southampton. The space was small – just a room with 2 tables and two very motivated physical therapists! I popped my head inside this little room where I met Ken and I asked, "Are you guys physical therapists?" After a short conversation I knew we were with good, knowledgeable and caring therapists. And so, began my son's ACL therapy. He healed strong and went on to play ice hockey his Senior year and all 4 years of college. And he is still playing hockey, softball and golf with no knee issues! Thank you, Ken!
Two years later (2014), I needed Physical Therapy for a shoulder issue. I called 3DPT to make an appointment and found out they had relocated from their little room to a beautiful new office in Medford. I started my shoulder therapy with Joey Strazzullo twice a week. I was greeted with a friendly and happy front desk staff that made me feel like we were old friends. As my weeks of therapy progressed, I got to know Joey better. He quickly became one of my favorite people! The staff made me feel so welcomed and I remember thinking "If I ever need a job in the future, I'd really like to work here. This is a happy place"! Within 3 months my shoulder was healed, and I was discharged. Thanks Joey!I was a little bit sad to end mytherapy and leave this great group of people.
Two years later (2016), I found myself in need of a job. I stopped by the office and had a quick chat with Ken. Ken asked me to check back in a few weeks as there were a lot of wheels in motion with the possibility of a new office opening in Berlin. How exciting…a 2nd location! I interviewed with a few companies and accepted a front desk position with a Beauty company in Mt. Laurel. Two months after I started my new job, Ken called me. He was ready to hire me. UGHHH! I didn't want to leave my new job after only 8 weeks. I just couldn't do that. I had to decline. We were both disappointed. The timing just wasn't right. But I'm a true believer in the motto "All things work out for a reason".
Over the next 3 years 3DPT opened new offices in Berlin, Haddonfield and Cherry Hill. With each new clinic I felt genuinely happy for the success of 3DPT and the people who make it tick! From humble beginnings in a tiny rented room to four locations! That is quite an accomplishment! Meanwhile, a little part of me felt like I missed out on a possible job opportunity…again. It is now 2019 and 3DPT is getting ready to open its 5th office… in Tabernacle, my hometown!
Surely this must be a sign? Right? This time I listened to that little voice in my head and after some soul searching and a few phone calls, 3DPT brought me onboard to train for a front desk position in Tabernacle! Located just 3 minutes from my home, I was excited to begin my new job at a brand-new clinic. The Owner of the Tabernacle clinic grew up in Tabernacle… Carlie Strazzullo, wife of my favorite PT, Joey Strazzullo! This was meant to be! Things are coming "full circle" so to speak. I trained at the Medford clinic for 5 months and in February 2020 the Tabernacle office opened its doors!
The community has welcomed us, and we are so grateful for the support of great patients, friends and family! It took 8 years, but I am finally "HOME"! Come visit us!
---
FUN FACTS:
Favorite Activity:
Live Theater (Broadway and local)! I was a Communications/Theater major and after college I performed at the Dutch Apple Dinner Theater (Lancaster, PA) for a few years. So much FUN!
Favorite Dish at a Restaurant:
Chicken Parmesan! Mangia!
Favorite Sport:
Ice Hockey. Let's Go Flyers!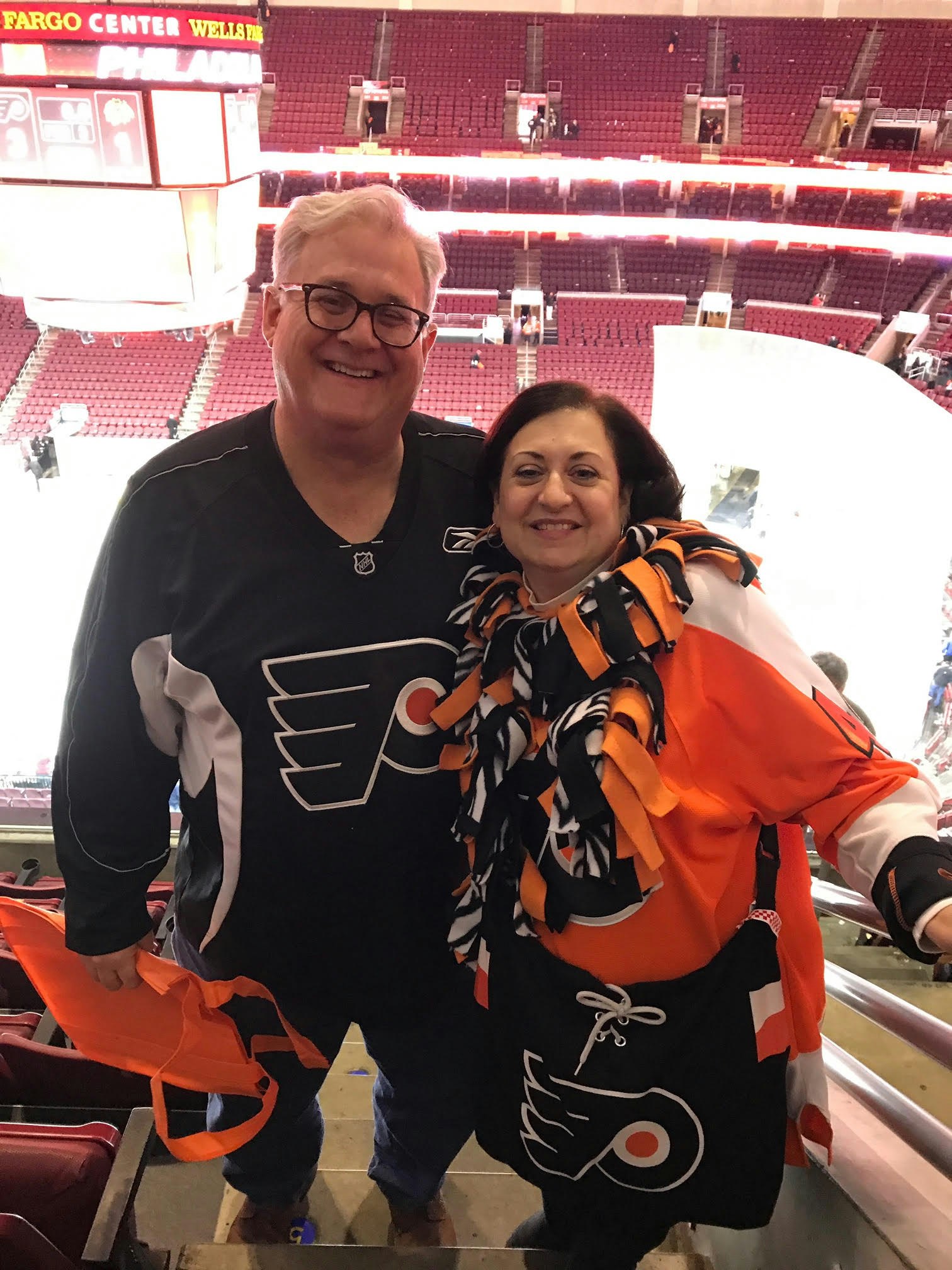 Oddest Job:
Route Auditor for Waste Management. I rode in the garbage truck (cab) and tracked the addresses of all the trash we picked up. Note: Trucks roll out at 4am!
Categorized as: Articles