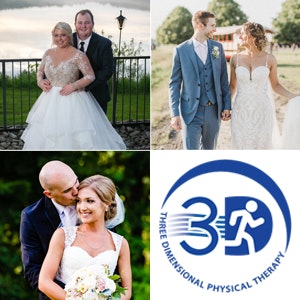 If you've been to 3DPT in the last few months, you may have heard wedding bells ringing! In May and June, we got to celebrate 3 weddings involving 5 of our Physical Therapists. Kaitlin and her long-time love, Gary, Joey and Carlie and Sean and Liz all tied the knot and we couldn't be happier for them!
Kaitlin Hartnett (PT in Medford) was the first of our newlyweds. She married her now husband Gary on May 10th in a beautiful ceremony just outside of Philadelphia. No bride wants to see a drop of rain on her wedding day – even more so for an outdoor ceremony! But while it poured almost all day, right before Kaitlin and Gary said "I do", the rain stopped, the ceremony went on as planned outside and it couldn't have been more perfect!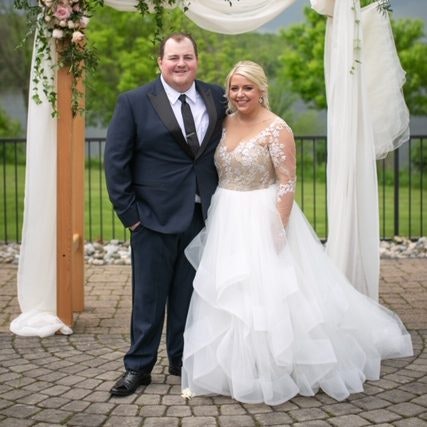 Our second wedding took place just a week later on May 18th. Carlie Flake and Joey Strazzullo (both PTs in Medford) had the first ever wedding at Russo's Farm in Tabernacle. With friends and family there to celebrate, the wedding was an amazing time in a beautiful setting. 3DPT can take credit for playing a role in Joey and Carlie's marriage as they met in our Medford office when Joey had just started out as a therapist and Carlie was a PT aide just over 5 years ago!
Last but definitely not least was the wedding of Liz Young (PT in Medford) and Sean King (PT in Berlin) on June 15th. Sean and Liz met in undergraduate school years before becoming physical therapists but they both started their first PT jobs at 3DPT! June 15th just happened to be the perfect day for a wedding and Liz said her day "was the absolute, without a doubt, by far, best day of her life."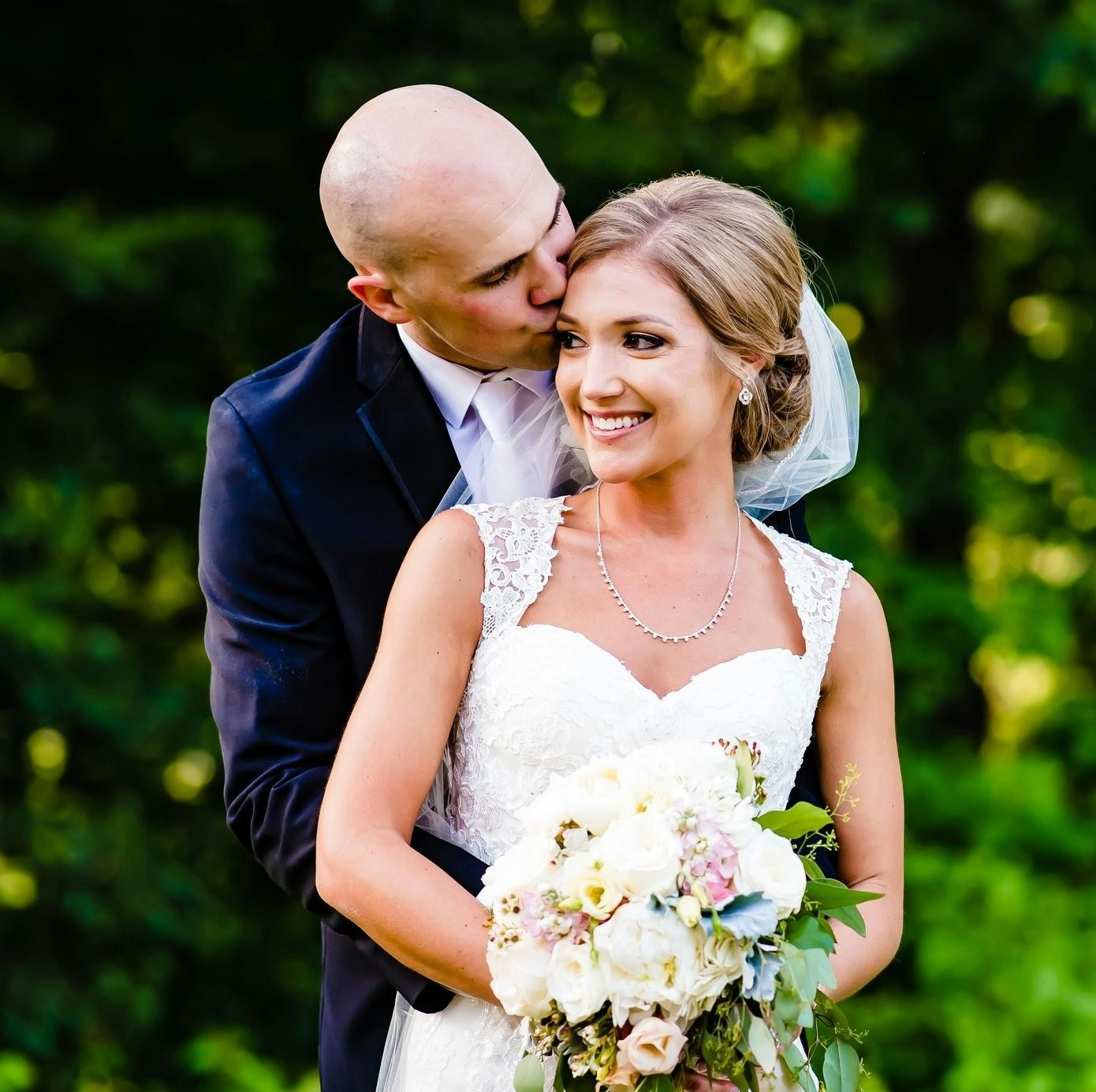 We are ecstatic to have had the chance to celebrate in the marriage of great employees and great people. We know this is just the beginning of a lifetime of happiness for Kaitlin & Gary, Joey & Carlie and Sean & Liz.
Categorized as: Articles