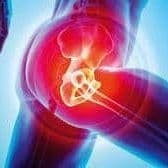 Hip replacement surgery can be a big decision but a necessary one for someone in pain or with limited mobility.  Knowing what to expect after any surgery and preparing for recovery is important to make sure you have the best results possible.  Some information about what you can expect following your hip replacement surgery is outlined below.  Physical therapy can play a crucial role in recovery after surgery and you can even better prepare for surgery with Prehabilitaiton – Physical therapy before surgery!
What can you expect in a Prehabilitation program before surgery?
Research shows many advantages of pre-habilitation programs like improvements in length of hospital stay, postoperative pain, postoperative complications, physical function, and quality of life. Ultimately, patients are more likely to recovery faster post-operatively when participating in a thorough physical therapy program before surgery.  Physical therapy prior to surgery typically lasts 4-8 weeks and focuses on an individual's specific strengthening needs leading into surgery.  Prehab typically includes strengthening by performing exercises you'd likely do in a post-operative PT program (some are listed below).
What happens Immediately after my Surgery?
Immediately after your surgery you will be placed in recovery at the hospital. You will be evaluated by a Physical Therapist and asked to walk and perform certain movements to ensure you are ready to go home. Most patients tend to stay one day or less in the hospital after their joint replacement. The primary concern for discharge to home is safety. This is what the PT in the hospital will evaluate you for. Oftentimes people still feel the effects of the anesthesia from surgery and do not have pain until later once they have gone home. This is normal and should not be a concern unless pain levels are escalated very high and you show other signs of infection.
What are Signs of Infection?
Signs of infection include:
Heat/warmth at incision or in leg. Some amount of warmth is normal.
Redness/streaking
High pain levels that are not altered by position
Fever
Drainage from incision
Chills/Sweat
Shortness of Breath
When can I drive?
Most surgeons recommend allowing at least 2 weeks before driving if it is your Right Hip that is being replaced. Criteria also include being off pain medications and being in a safe state of mind to drive. You will need to make sure you follow your hip precautions if you were given any from your surgeon while driving.
What about my Incision?
Most incisions will be closed with absorbable sutures. Occasionally sutures or staples will be used that require removal 1-2 weeks after Surgery. You should not use any lotions or get your incision wet for at least 4 weeks. You will want to contact your surgeon if you have any discharge from your incision. Scar/incision mobility will be an important part of your therapy once it is healed.
How Long do I have to Follow Hip Precautions?
The stability of your joint is checked immediately after surgery. A critical period of at least 6 weeks is necessary to follow the hip precautions and sometimes longer. Your surgeon will inform you if they think you should follow this for longer. While most of the acute recovery occurs in 6-8 weeks, the progression of return to function strength and mobility occurs from 6-12 months post surgery.
When Can I Return to Sports?
This is an important topic to discuss with your surgeon prior to surgery. The answer to this can depend on the extent of damage in the hip joint and how things go in the surgery. You want to ask your surgeon what they anticipate your outlook to be based on your age, weight, exercise level, xray and bone stock. Typically, most surgeons allow their patients to participate in low impact sports around 3 months after surgery. These include (but are not limited to) swimming, doubles tennis, golf, hiking, cycling, low-impact aerobics, and rowing.
Other sports like downhill skiing, cross-country skiing, weightlifting, ice skating, rollerblading, Pilates and yoga involve more impact and an increased risk for falls. Oftentimes balance is affected after having a hip replacement.  It is advised that you be cleared or discuss with your surgeon before participating in these activities.
It is highly recommended that high-impact sports with high fall risk and possible contact be avoided after a total hip replacement. These include any sports involving running, jumping, and repetitive high impact on the hip, specifically racquetball, squash, basketball, soccer, football, softball, snowboarding, and high-impact aerobics. This is why it is important to discuss expectations for your surgery with your surgeon prior to the operation
When do I start Physical Therapy?
Patients are often seen as soon as the next day or within the same week. Some patients may start PT at their home if they are unable to attend a clinic until they are able to drive themselves.
What will I be doing in Physical Therapy?
Initial exercises will focus on decreasing swelling, pain and inflammation. Promoting normal Range of motion and flexibility in your hip is also important. Strengthening exercises will be performed to help improve stability of your joint and because swelling and surgical irritation can cause our muscles to get weaker. As you get stronger you will begin to work towards functional movements such as going up and down stairs, squatting, and walking on all surfaces. Below are some examples of exercises you may do during Physical Therapy both before surgery as part of your pre-hab and after.
Heel Slides
Quadricep Set
Bridge Bridges
Sit to Stand Exercise
How do I set up My Pre-Hab appointment?
Visit our website at www.3dpt.com and schedule online or call one of our offices close to you!
Categorized as: Articles