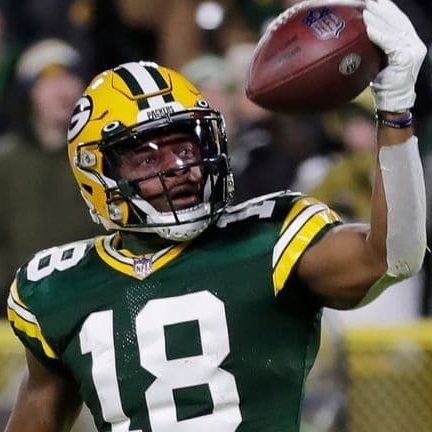 At a Glance –
Player: Randall Cobb
Position: Wide Receiver
Team: Green Bay Packers
Injury: Core Injury with subsequent surgery
Projected Recovery Time: 4-8 wks
The Green Bay Packers have had a very successful 2021 season. Though the Packers administration has not done the best job in providing Aaron Rodgers offensive weapons, Devante Adams and Randall Cobb have done more than enough to help Green Bay have a winning season. This week, however, the Packers did have to make do without Cobb, who, although he isn't wide receiver #1, has had pretty impressive stats this year. Cobb has apparently sustained a core injury that is serious enough to warrant surgery and has actually undergone surgery in the past week. The Packers are hoping he can return in the post-season.
Though physical therapy can treat minor to moderate core injuries, surgery is indicated when there are tears in the muscles and ligaments (as well as their attachment sites to the bones) that significantly limit the ability to perform even daily tasks. There are several muscles that make up the core so a "core injury" does not tell us exactly which muscle(s) are involved, but treatment post-op is somewhat similar. After surgery, Cobb will be spending a good deal of time resting for at least 2 weeks to heal. During that time, he will be put on a walking program to promote good circulation and reduce the risk of complications from surgery. There will also be stretches he can perform to maintain mobility of the trunk after surgery. He will not be permitted to lift, push or pull objects within those first 2 weeks. Around week 3, he will be cleared to perform light exercises and core strengthening, but there will still be a limit on how much he can lift to minimize the risk of re-injuring the healing musculature. Focus during that time will be on establishing core stability via participating in a neutral spine program, which starts with lower level exercises but gets increasingly difficult as time goes on. During the earlier weeks of this program, Cobb will work on strengthening his transverse abdominus and pelvic floor muscles, both of which are essential for upholding core stability and reducing the risk of re-injury. These muscles function to support the trunk by maintaining tension within the abdominal wall and continue to do so even with upper and lower body movement, leading to less stress on surrounding structures, including the other abdominal muscles. As time goes on, more dynamic movement will be incorporated to simulate the sport, but the goal remains the same: keeping the core active with movement, no matter how strenuous. Cobb's return depends on his progress with his physical therapist, as well as his pain levels, and he will not be back for at least 4 weeks. However, with there being 18 weeks this year, it is likely he may make an appearance in the post-season, depending on how deep of a run the Packers make. After watching Sunday night's game against the Bears, though, there's a good chance we'll see Cobb on our screens early in 2022.
This video demonstrates 2 early stage rehab exercises as well as 2 later stage rehab exercises for a core injury.
Source:
https://www.performancehealth.com/articles/6-post-operative-abdominal-rehabilitation-exercises
Categorized as: 2021 NFL Blog