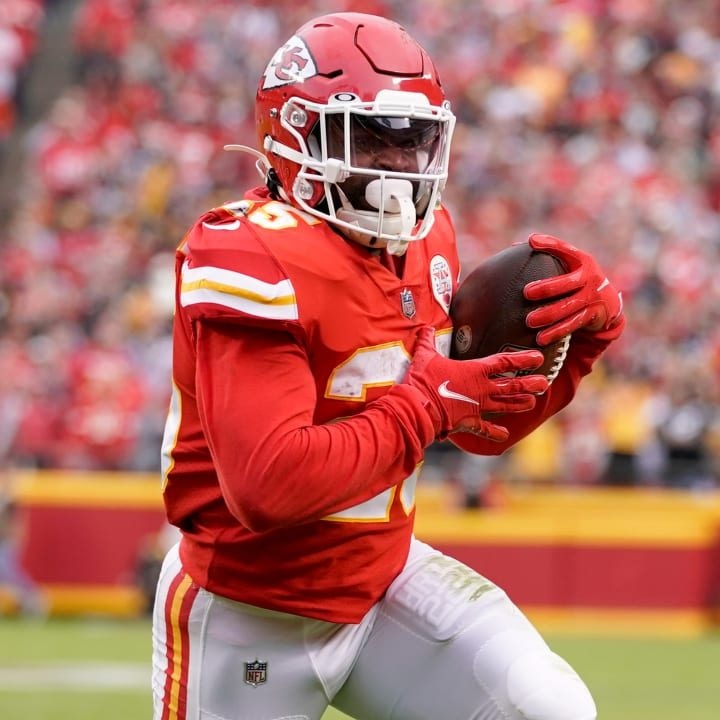 At a Glance –
Player: Clyde Edwards-Helaire
Position: Running Back
Team: Kansas City Chiefs
Injury: Collar bone injury
Projected Recovery Time: 2-6 weeks
The Kansas City Chiefs have been on a hot streak, winning each of their last 8 games played. They without a doubt will be a force to reckon with come playoffs, but after this week's game against the Pittsburgh Steelers, it seemed they may have to go without their running back, Clyde Edwards-Helaire. Edwards-Helaire suffered an injury to his collarbone during the game and was ruled out for further testing and imaging, and many feared the worst: that Edwards-Helaire would have to go on the IR and miss the rest of the season. However, recent reports confirm that there is no structural damage to the collarbone, meaning that Edwards-Helaire will likely be back for playoffs and Chiefs fans everywhere can collectively breathe a sigh of relief. He is week-to-week, and his return will largely depend on his progress with physical therapy.
The collarbone, also referred to as the clavicle, forms the connection between the arm and the trunk. The collarbone itself is susceptible to fracture, but there are also ligaments and tendons that connect to the collarbone that can be involved with trauma to the area. Luckily, Edwards-Helaire avoided significant injury to his shoulder and collarbone, but he is dealing with tenderness and swelling of the area. During the first couple of days after Edwards-Helaire's injury, focus will be on decreasing the inflammation of the area and avoiding putting excessive stresses on the collarbone. Once Edwards-Helaire's pain levels decrease, focus will be on restoring mobility and strength of the area. Increased focus will be on building shoulder stability to ensure that when Edwards-Helaire returns to play, he will be able to avoid further injury, especially when tackled. If stability and strength of the upper extremity are not restored, the clavicle could be fractured or there could be ligament damage, both of which would mean a much longer recovery. Edwards-Helaire is week-to-week, meaning he could be ready to play by the time the Chiefs play the Bengals during Week 17. His clearance to return will largely be dictated by his gains in strength, stability, and mobility, as well as reduction in pain levels. Even if he's not ready to play by the end of the regular season, he will have plenty of opportunity when the Chiefs make their run during the post-season.
Take a look at some exercises that could be incorporated into a rehab program for an injured collarbone.
Sources:
https://www.nfl.com/news/2021-nfl-season-notable-injuries-news-sunday-week-16-games
Categorized as: 2021 NFL Blog