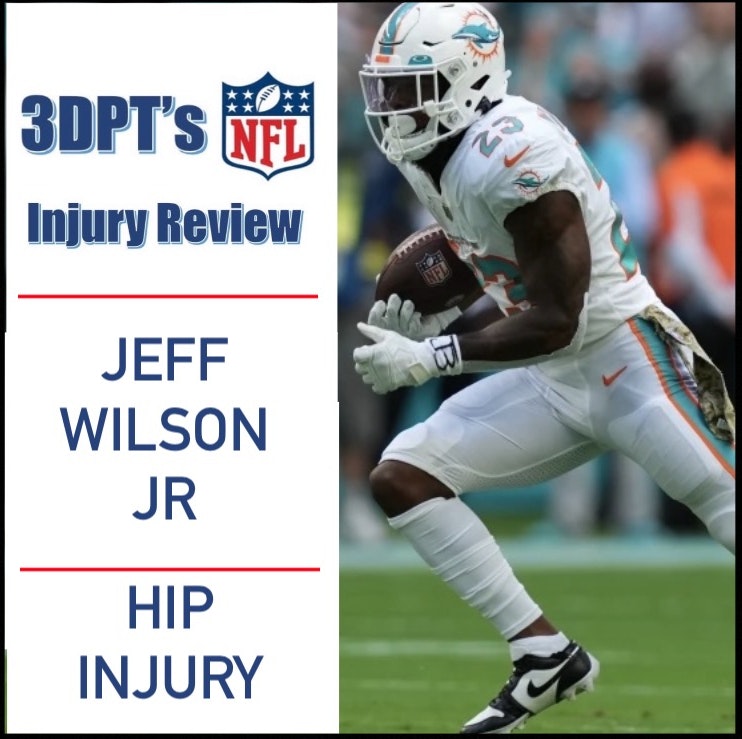 At a Glance –
Player: Jeff Wilson Jr.
Position: Running back
Team: Miami Dolphins
Injury: hip injury
Projected Recovery Time: Week to week.
The Dolphins have been plagued by a string of injuries this season, and this past week, the team had to do without a key player on the offense, Jeff Wilson Jr. Wilson Jr left the first half of the Dolphins' game against the Chargers, and reports have surfaced that he is dealing with a hip injury that is not a worse-case-scenario. However, the Dolphins are dealing with the injury of another notable player, Tyreek Hill, so Wilson Jr's absence has been even more apparent. His status is being monitored, and there is a chance he could return to play against the Dolphins' upcoming matchup against the Bills.
Wilson Jr will be spending time with his rehab team to get back on the field as quickly as possible. The specifics of his injury have not been disclosed, but focus early on will be pain reduction and restoring any range of motion loss. A major portion of rehab for the hip centers around core stabilization, as a stable core reduces stress and demands on the hips, as well as addressing any strength deficits on the injured side. The glute and hamstring muscles play a major role in running so restoring strength in those muscles will also be emphasized during sessions as well. Wilson Jr's injury is going to be monitored on a week to week basis, and hopefully he will be healthy and ready to come back in the week's much anticipated matchup versus the Bills.
In this video, the 3DPT demonstrates a few exercises that could be incorporated into a rehab program for a hip injury.
Early Stage: Quadruped Controlled Articular Rotations (CARs)
Late Stage: Resisted Standing Fire Hydrant on BOSU
Return to Sport: Repeated Broad Jumps
Source: https://dolphinswire.usatoday.com/2022/11/27/jeff-wilson-jr-injury-vs-texans/
Categorized as: 2022 NFL Blog,3DPT's NFL Injury Review