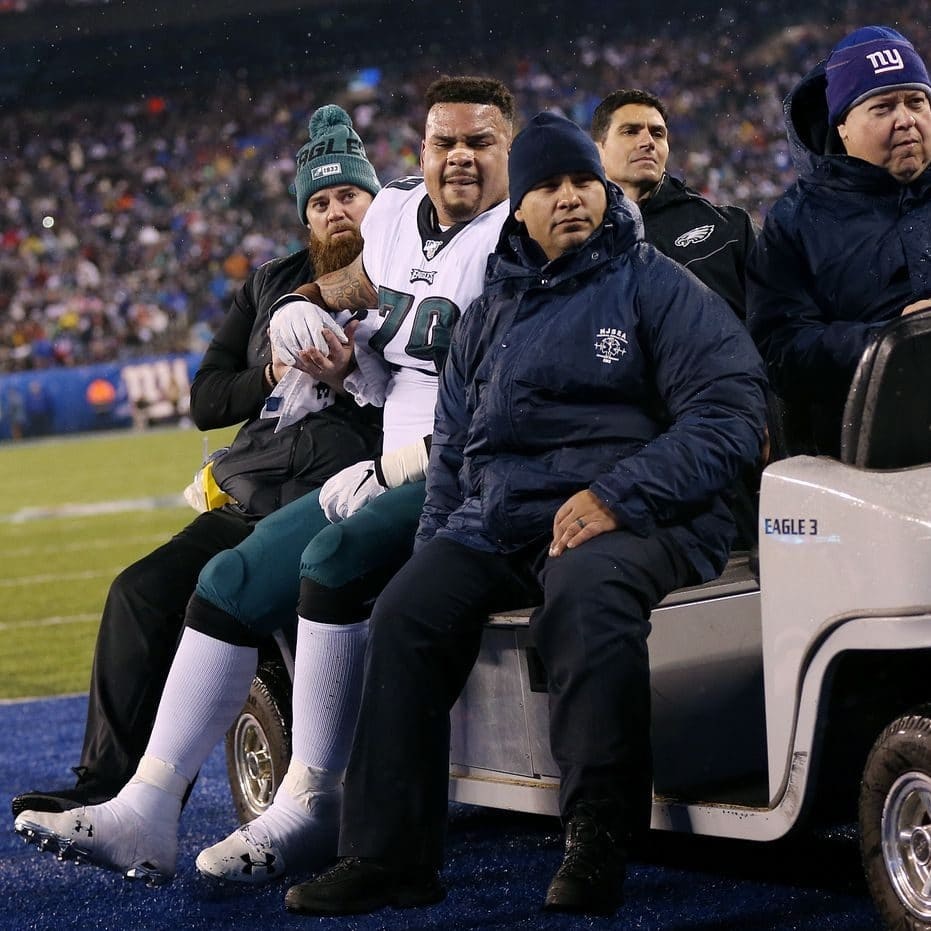 The regular season ended for the Eagles in pretty much the same way most of their games have – with a high profile injury. Brandon Brooks, arguably one of the best offensive linemen in the NFL, made our 3DPT NFL Injury Review list again this time with a physical injury. Brooks left last Sunday's game against the NY Giants after injuring his shoulder during an extra point attempt. The update out of Philly is that Brooks suffered a shoulder separation that will end his season, adding him to the list of Eagles players on injury reserve.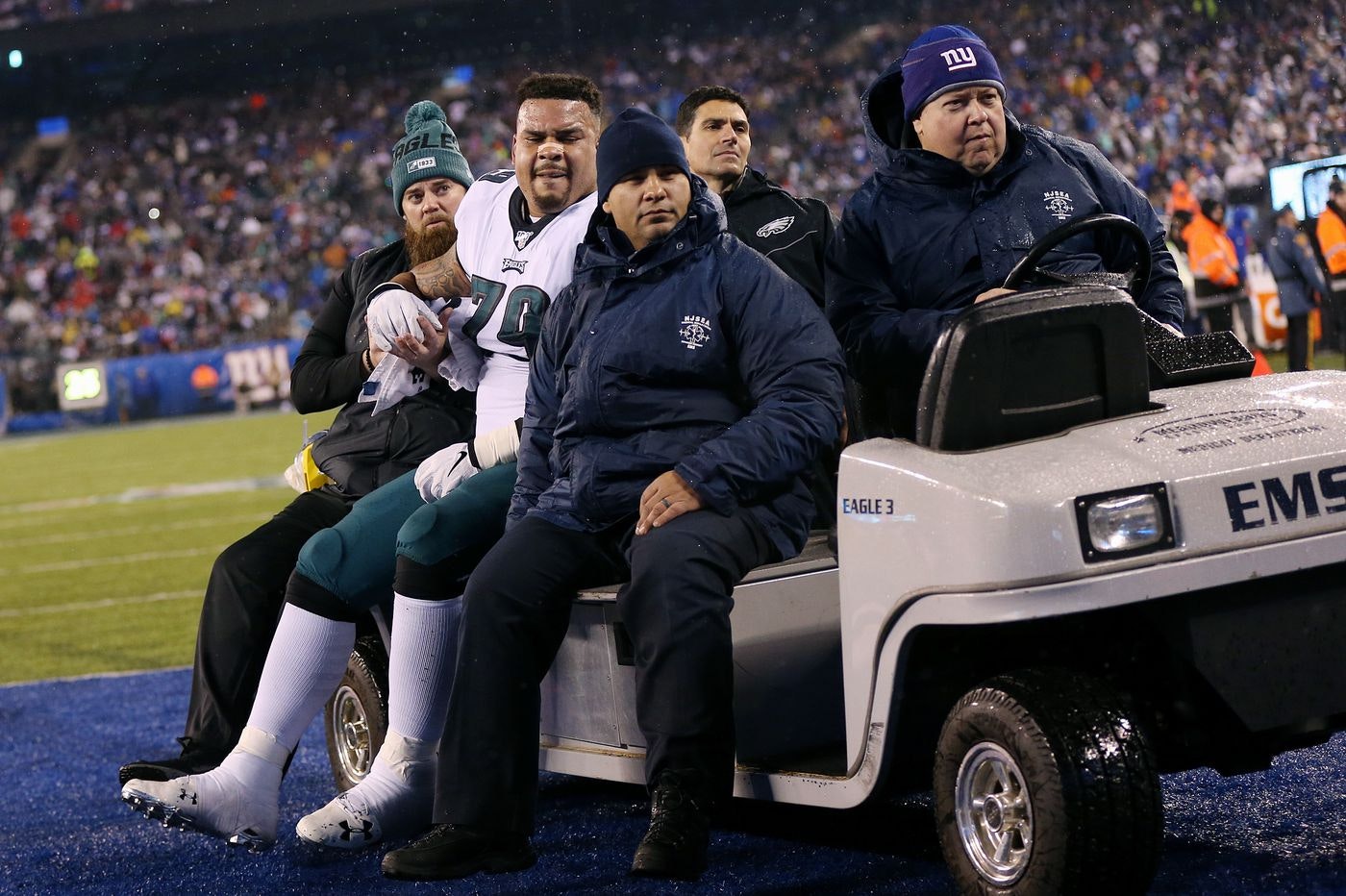 The shoulder is a complex joint. We've covered two other injuries involving the shoulder in earlier articles – a shoulder dislocation and a clavicle fracture. A shoulder separation is different from a dislocation. A dislocation involves the humerus sliding out of its place on the shoulder blade, while a separation impacts the joint where the shoulder blade attaches to the clavicle. This is called the acromioclavicular joint or AC joint. There are 2 main ligaments that hold these bones together and the grade of the tear is based off of how many of the ligaments are damaged.
Treatment is determined based off the grade with grades 1-3 often being treated with a sling and rest before starting physical therapy. Grades 4-6 typically require surgery to stabilize the joint with PT afterwards to work on motion. Physical therapy for an AC tear involves strengthening the muscles around the joint to help stabilize. The rotator cuff muscles play an integral role with shoulder stabilization and are a key focus early on.
An NFL lineman has to produce much more force through the shoulder compared to the average person. Brooks requires surgery for his injury and healing could take 6-8 months, including the PT needed to help strengthen the muscles following the period of immobilization. Brooks season ended last year with an Achilles injury so he is used to the offseason recovery. It will be critical for him to get a good rehab team to get him back to 100%.
The Eagles have gotten this far with players from their practice squad, so hopefully Brooks' replacement will work out for the team in this week's game against the Seahawks.