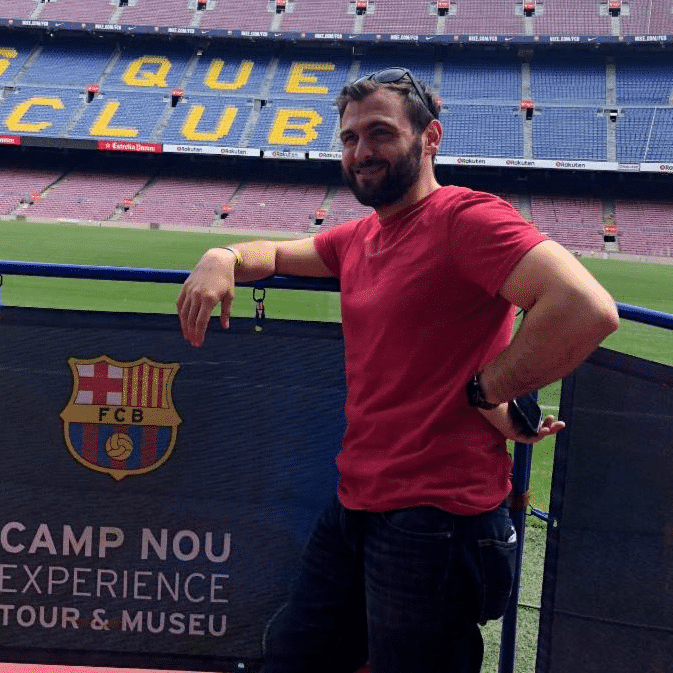 3DPT is excited to welcome new Physical Therapist, Anthony Perrone, to our Medford office!
Anthony has been a Physical Therapist for over 8 years and is a Certified Sports and Orthopedic Specialist.
As a former PT patient himself, he is passionate about helping people heal and get back to doing the things they love!
Get to know more about Anthony
---
---
NAME:
Anthony Perrone, PT, DPT, OCS, SCS
COLLEGE(S) ATTENDED: 
William Paterson & Seton Hall University for my undergraduate degree and Rutgers-Newark for my Graduate program.
HIGH SCHOOL: 
Bergen Catholic High School
CRAZIEST INJURY YOU EVER TREATED:
A patient I treated for nearly one year had a rare form of Guillain-Barre Syndrome (a rare neurological disorder caused by the immune system attacking healthy nerve cells that can make patients feel numbness or tingling in their arms and legs and can proceed to gradual paralysis).  I actually presented this case at an annual PT conference. The patient was my sister and she worked tremendously hard to regain full function.
TELL US THE INJURY/CONDITION YOU LIKE TREATING THE MOST:
Athletes of all levels – ranging from an elderly patient trying to get more mobile, to the weekend warrior and the high-level competitive athlete
WHAT MAKES YOUR DAY GREAT AT 3DPT:
Working hard, having fun and taking pride in being part of a great staff and profession.
WHY IS 3DPT LUCKY TO HAVE YOU?:
I work hard for my patients and I care about them because I was once in their shoes. I can relate to how it feels to not be able to do the things you love to do. It is a privilege to be in a profession that gives you the opportunity to help people in this manner.
FAVORITE MOVIE OF ALL TIME: 
Ace Ventura 1
LAST BOOK YOU READ: 
Casino Healthcare
MOST DARING THING YOU HAVE DONE:
Jet Skiing with one of my best friends from Lavallette to Atlantic City, NJ.
Welcome Anthony!
Learn more about our entire team of physical therapists or call any of our locations to make an appointment!
Categorized as: Articles