Over the years, every 3DPT clinic has had the opportunity to work with numerous students who have done a clinical rotation with us for school. We have relationships with many of the physical therapy programs in the area (Stockton, Arcadia, Drexel, Widener and more) so that their students have the opportunity to spend time in an outpatient PT setting and can work with (amazing!) patients before jumping into their career as a therapist. This is helpful for the students AND for us – not only is it rewarding to be able to act as a stepping stone for these students as they work their way towards becoming PTs, but on quite a few occasions some of the students have become 3DPT employees!
In this issue of "Get to know 3DPT" we thought it'd be great to "get to know" the student PTs that are currently with us – why they want to become physical therapists and a little bit more about themselves. Matt Wolfe from Drexel is in our Haddon Township clinic and Carly Egrie is in our Medford clinic. And Nate Fullam, who just finished up his time at 3DPT Cherry Hill, shared a little bit about how he feels about his time at 3DPT.
Matthew Wolfe, Drexel University
My name is Matthew Wolfe, a 3rd year PT student from Drexel University in my last rotation before I graduate in June. I am interested in outpatient physical therapy because of the wide array of people and diagnoses we see and the impact it can make on people's lives. While I have not needed PT myself, my parents are mostly the reason I went into this field. They have had their fair share of physical therapy ranging from acute care to outpatient, with me and my siblings helping them out along the way and the rest is history. Since then, my goal has been to help people get back to their prior level of function and resume their normal daily lives.
Now a little bit about myself: I played soccer all my life growing up with a few other sports sprinkled in. Outside of sports, I try my hand at as many hobbies as I can. Right now, I am an amateur video editor, car mechanic, computer geek, and furniture maker. I am always open to trying new things, even if it does not turn out well, I appreciate the experience. In June, I am moving to Port St. Lucie, FL, taking the boards in July, and finding a job. I am enjoying my time at 3DPT and learning a lot along the way. I hope to eventually work for a company with the same environment in the future.
---
Carly Egrie, Stockton University
Growing up, my dad had a close family friend that was a PT and his knowledge about the body fascinated me. He always had an answer on how to fix our ailments. Whenever we came to him with a complaint of pain, such as "it hurts when I do (fill in the blank)", he always responded with his famous one liner of "well then don't do that!" and followed it up with a solution on how to make us feel better. I decided at 14 that I wanted to follow his career path and started looking into how I could become a PT. I knew that PT was a perfect career, where I could combine my love for exercise/sports with my love of helping others. When I sustained a shoulder injury from swimming in high school, my journey to recovery further solidified my love for the profession. I remember taking notes on explanations from the PT who was treating me so that I could remember his knowledge when I had my own patients.
My desire to become a PT continued throughout my undergraduate studies at the University of Rhode Island. I studied Kinesiology and Exercise Science and further fell in love with how the human body works and how movement can be used as medicine. My adventurous spirit and hunger for knowledge led me to Australia my Junior year, where I completed a hybrid study abroad/internship program. I studied Sports Science for a semester and worked as an Athletic Trainer for a semi-professional Australian Rules Football Team. The team physiotherapists quickly become sources of inspiration for me, and I found myself digging deeper for more opportunities to learn. I ended up taking a full-time internship position in Australia and stayed for a second semester where I worked side-by-side with the team physiotherapists as an Athletic Trainer and aide. This experience was so enriching, and I showed up every day eager to gain as much as I could from my time working with the Football players and in the clinic. After I returned home to the US, I began my application process to PT school. I decided to stay locally and complete my Doctorate in Physical Therapy at Stockton University.
Throughout my studies at Stockton, I have continued to fall more in love with the PT profession. I completed my first clinical rotation at a Wellness Center where I had the opportunity to see how PT can be utilized holistically and in conjunction with other professions like acupuncturists, massage therapists, and personal trainers. I really enjoyed combining my love of holistic medicine with PT, making my first clinical a wonderful learning experience. My love for sports and working with athletes inspired me to search for clinics that treat active individuals. After asking friends and fellow PT's, I came across 3DPT and knew it'd be an awesome fit for me. Throughout my journey here, I've learned that athletes love us as much as we love treating them. I've also loved the opportunity to work with a variety of patient cases and diagnoses to further expand my PT knowledge. The 3DPT community has truly made an impact on me and made me feel like family right away. I'm so thankful for the opportunity to learn and grow as a PT from all of the PT's and patients at 3DPT!
Fun Facts
Favorite meal
Sushi, hands down
Favorite vacation spot:
My favorite place I've ever visited is a close tie between Australia and Thailand. But in terms of closer vacation spots, Ft. Lauderdale holds a special place in my heart!
Favorite movie:
All of the Star Wars movies (I'm a proud nerd)
Favorite sport to watch or play:
To watch = football (Go Birds! ☺), to "play" = dance (I've danced since I was 2 years old and was on a professional dance team!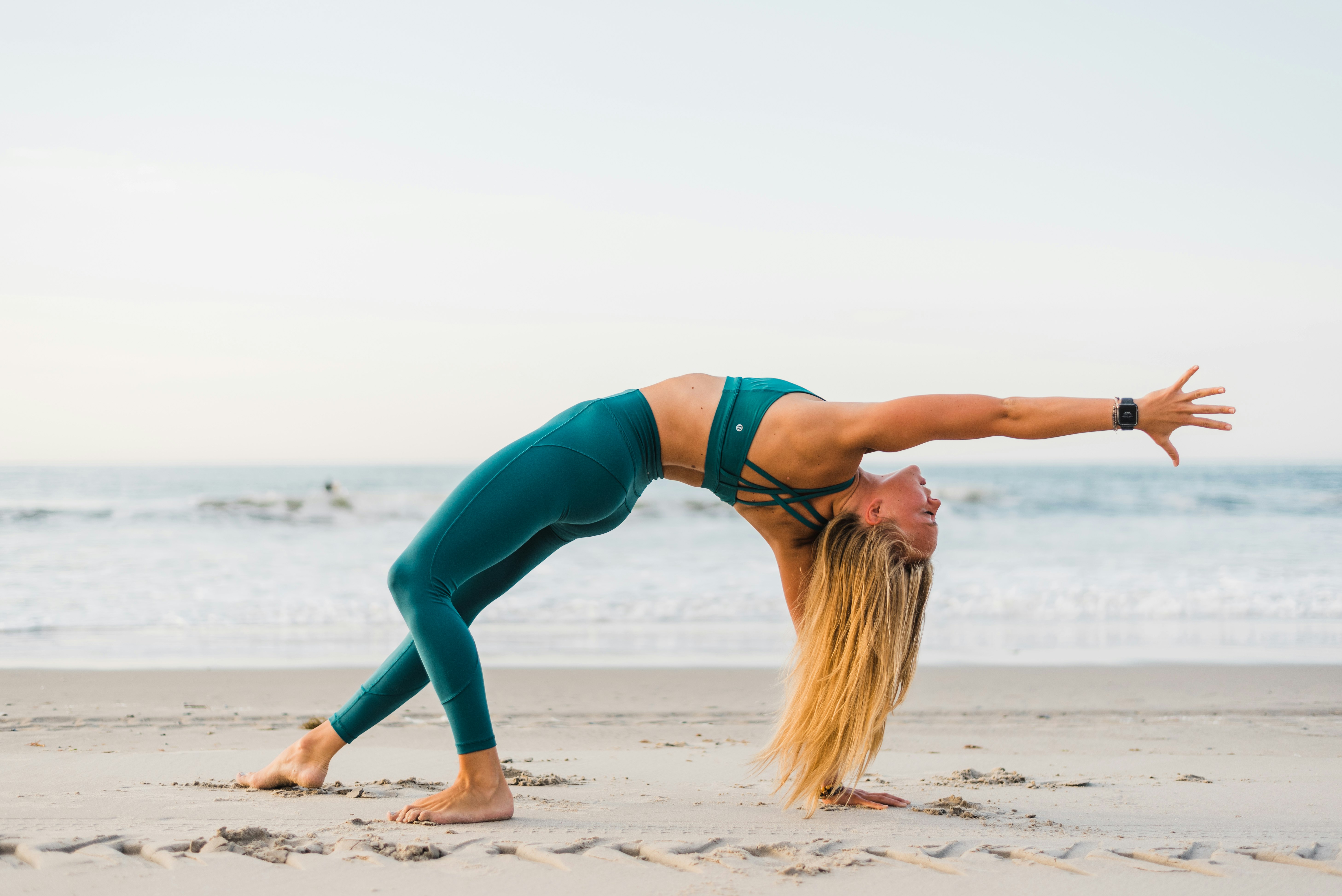 ---
Nate Fullam, Widener University
My time with 3DPT was nothing short of great. 3DPT helped me to grow and develop my skills as a rising clinician and I couldn't be more thankful. This team is welcoming and they show that they truly care for each patient. I am proud that I was able to join this team and help them in their mission to help this community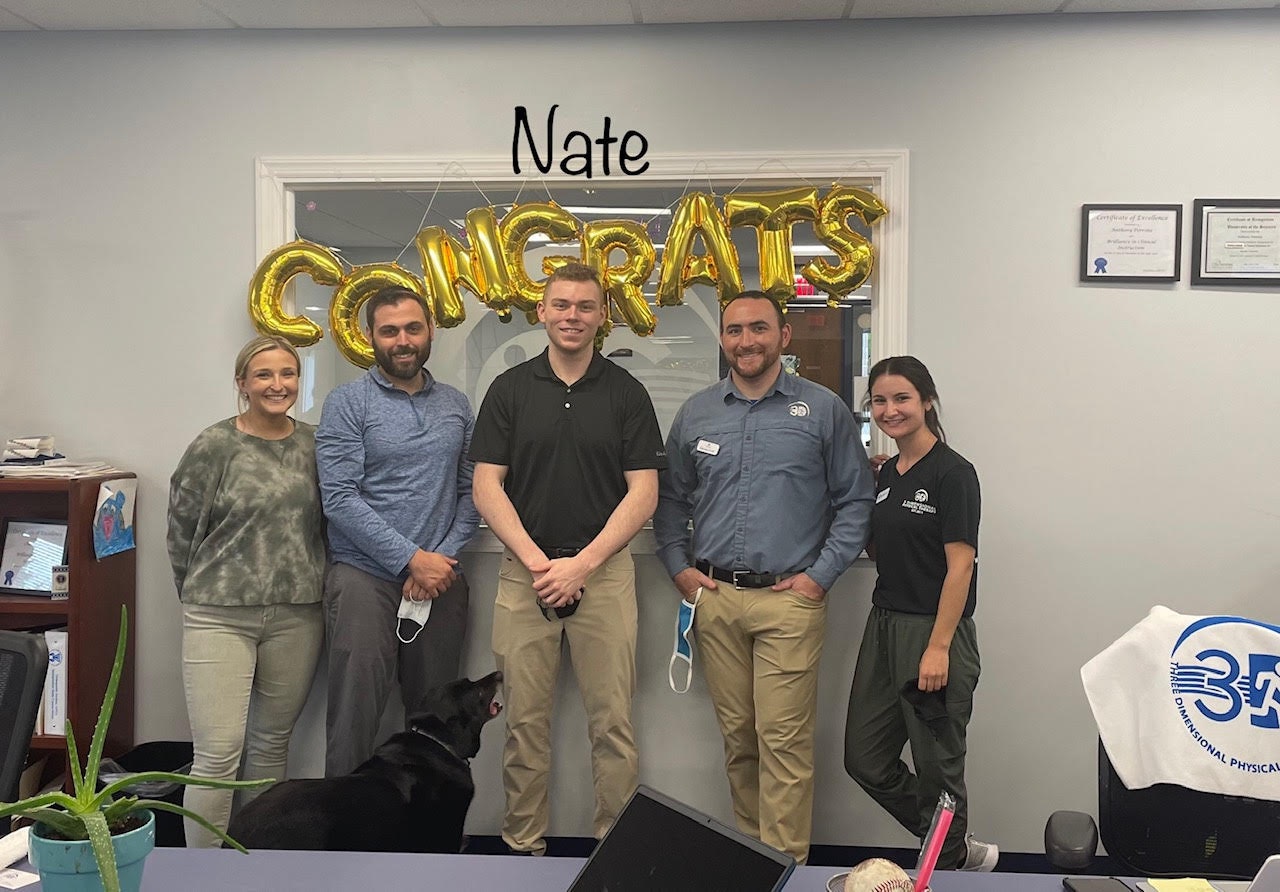 Click here to check out a series of videos on Nerve glides to instruct viewers on ways to ease nerve pain
While the time we have with our students is short, we hope that the time they have at 3DPT and with our patients stays with them as doctors of physical therapy!
Categorized as: Articles