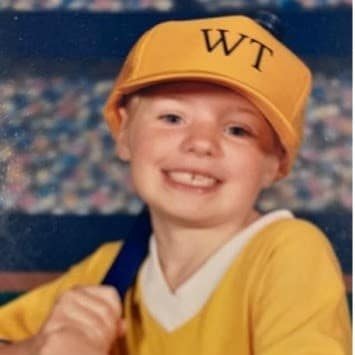 When I first started applying to colleges, like many other high school students, I wasn't exactly sure what I wanted to do for the rest of my life and what I would major in. I always knew that I wanted to help people in some way but wasn't sure exactly how. The only thing that I was sure about was that wherever I was going to attend college, they needed to have a softball program!
I have been involved in sports for as long as I can remember. Whether it was doing ladder drills or homemade obstacle courses in the garage or playing in a recreation league, I was always doing something. I tried almost any sport you could think of from the age of 5 to middle school, but I realized that softball was my favorite by far. From then on I decided to devote all my time to working out and practicing so I could make my dream of playing in college a reality.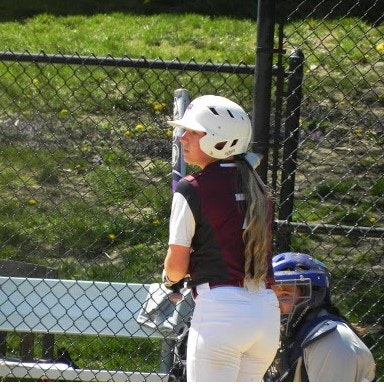 In high school, I played for Washington Township (where we won the state championship my senior year!) as well as for multiple travel teams around the south jersey area. During my high school and travel career, I knew that my goal was to play softball in college, but that I would also need to choose a school where I would get a great education as well. While I didn't know exactly what I wanted to do long term, I began to lean towards a career in the health and medical field. My junior year anatomy class gave me the push I needed to really hone in on my interests and find something that could combine my love of science with my sports background.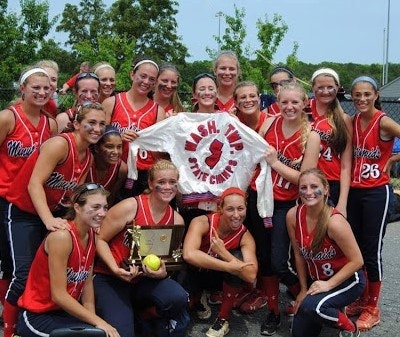 After learning about how the body works and the complexities of movement I began thinking about how many injuries I had seen throughout my sports career and how many could have been prevented or healed faster if my teammates had this knowledge. While there are many careers that deal with sports injuries, many of them felt like a pit stop along the process and I wanted to be able to see it through to the end.
At the same time, my dad had been attending physical therapy for a frozen shoulder. I had the chance to shadow a few of his appointments and became very interested in the process. Then, a few weeks later one of my batting instructors told me about a small school in Philadelphia called The University of the Sciences where they were very big into science and other "nerdy things" that he thought I'd be interested in. A quick google search, and then later a tour of the campus, and a meeting with the softball coach, I had learned that they had both a physical therapy program and a softball team. I was sold.
Throughout my time on the USciences softball team, I had a few minor injuries including a quadriceps strain and bicep tendonitis. Both times, I was lucky enough to be able to work with a physical therapist (who had previously been a USciences student) who was able to help me back on the field and return stronger than when I had left. I knew that I was interested in physical therapy when I started my undergrad but getting that firsthand experience made me even more excited to continue to the graduate program and eventually graduate with my Doctorate of Physical Therapy.
I have been with 3DPT for a little over a year and have already had the chance to work with so many amazing patients. With my experience as a collegiate softball player and having a few injuries myself, I can definitely relate to my patients who are athletes. I know firsthand that athletes are anxious to get back to their sport as soon as possible after an injury, but now with my knowledge as a PT, I reassure my patients that it is better to rest and rehab rather than rush back and risk potential re-injury!
I am lucky to get to work with a lot of softball and baseball players at 3DPT West Berlin and I recently had the opportunity to help lead an injury prevention program with a high level softball team during their off season! I'm excited to continue to meet more people and work with them to achieve their goals on and off the field!
Categorized as: Articles