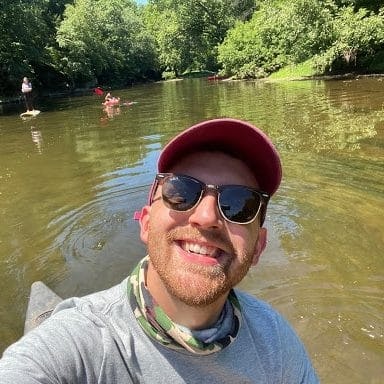 Dr. Dan Deitz recently graduated with his Doctorate in Physical Therapy from Acadia University and prior to starting at 3DPT, he spent time at Magee Rehab hospital working with patients with spinal cord injuries and neurological conditions.
Fun Fact: Dan always knew he wanted a career in healthcare but realized he had a phobia of blood. He found his perfect fit in Physical Therapy and hasn't looked back since!
Dan's already loving working with 3DPT patients.  PT gives him the opportunity to meet new people, and collaborate with his patients to create a pt program that will help them meet their goals!
---
Click here to learn more about Dan and keep reading for some fun facts:
COLLEGE(S) ATTENDED:
Arcadia University
HIGH SCHOOL:
Eastern Regional HIgh School
CRAZIEST INJURY YOU EVER TREATED:
A rotator cuff repair on an individual with a C8 level spinal cord injury.
TELL US THE INJURY/CONDITION YOU LIKE TREATING THE MOST:
I love working with all patients, but I'm most interested in working with patients with injuries pertaining to the lower extremity.
TELL US WHAT MAKES YOUR DAY GREAT AT 3DPT:
Seeing make progress to their goals and the endless jams being played over the speaker.
WHY IS 3DPT LUCKY TO HAVE YOU:
I'm extremely friendly and I love strategizing with patients to make meaningful and impactful changes in their lives.
FAVORITE MOVIE OF ALL TIME:
Goodfellas
LAST BOOK YOU READ:
The Kite Runner
FAVORITE DISH AT A RESTAURANT:
Bacon Brulee Benedict from the PopShop
MOST DARING THING YOU'VE DONE:
Drive solo to Tennessee to sell dumplings out of a food truck.
Categorized as: Articles